1 October 2021
Tech Spirit Barcelona
Noticias
Tech Spirit Barcelona is back
1 October 2021
Tech Spirit Barcelona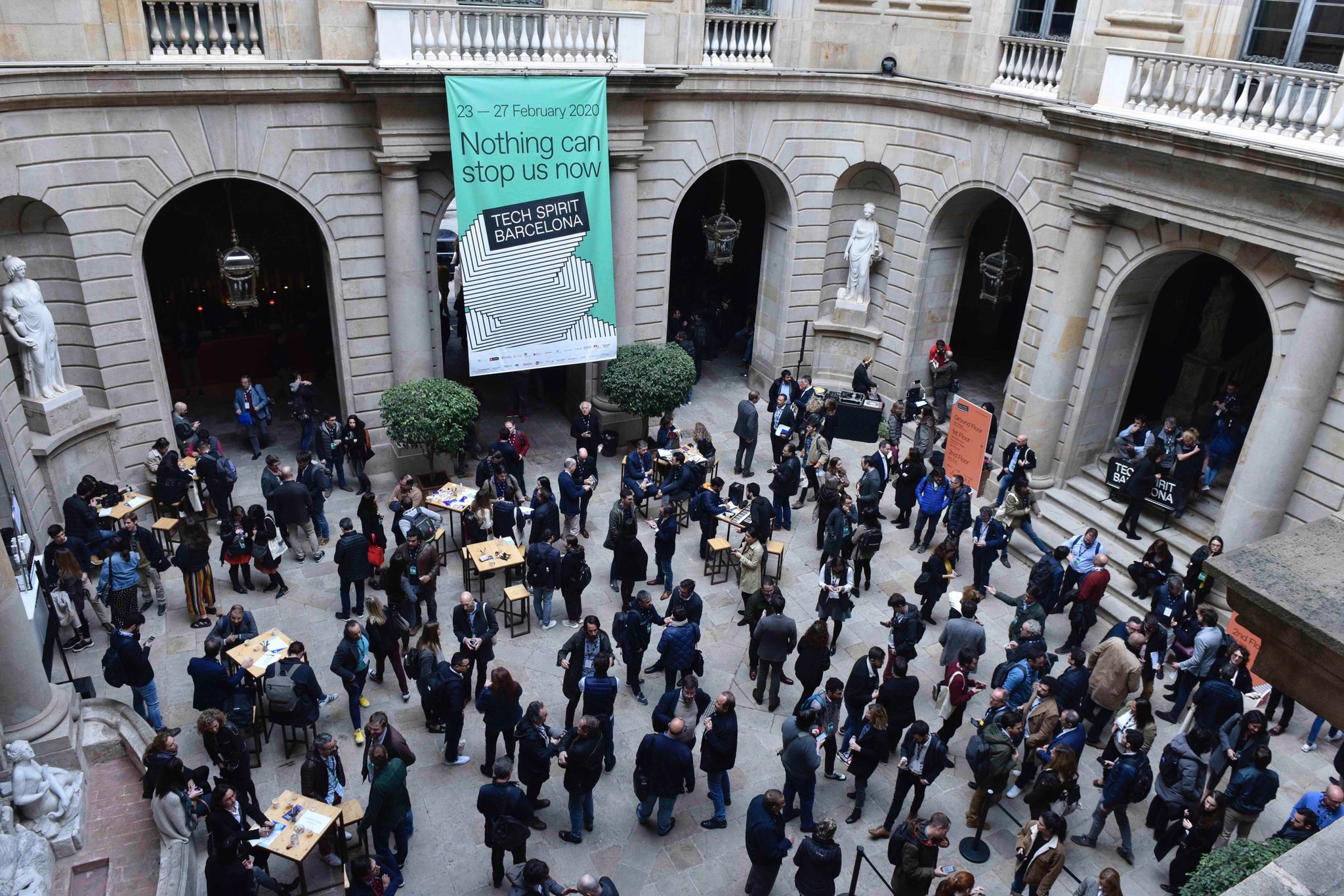 The event, organized by Tech Barcelona, will take place on November 22nd and 23rd at Llotja de Mar

Tech Spirit 2021 has Generalitat de Catalunya (ACCIÓ) as a main partner and counts with Ajuntament de Barcelona's support, Cambra de Comerç collaboration and most of the ecosystem's companies' participation
Tech Spirit Barcelona, the Barcelona's digital and technologic ecosystem event that was born spontaneously in February 2020, will be held again this year: it will take place on November 22nd and 23rd at the Llotja de Mar of the Cambra de Comerç de Barcelona.
Tech Barcelona, the private non-profit association that brings together more than 1,200 entrepreneurs, startups, investors and corporations and is the backbone of Barcelona's digital and technological ecosystem, is once again leading the organization of this event, with ACCIÓ (Generalitat de Catalunya's agency for business competitiveness), as the main partner; the support of Ajuntament de Barcelona and Barcelona Activa; the collaboration of the Cambra de Comerç de Barcelona and the main companies in the ecosystem.
Tech Spirit Barcelona was a demonstration of the city's digital and technologic energy after the cancellation of 4YFN and MWC Barcelona in February 2020. Tech Spirit Barcelona is back to consolidate itself as a benchmark event for the local innovative community with an ambitious and global outlook. A meeting point with top-level speakers, the main references of the ecosystem and relevant content on technology, innovation, and entrepreneurship.
In the upcoming weeks we will share the official programme.