Noticias
Tech Barcelona joins forces with 13 startup associations on the Data Act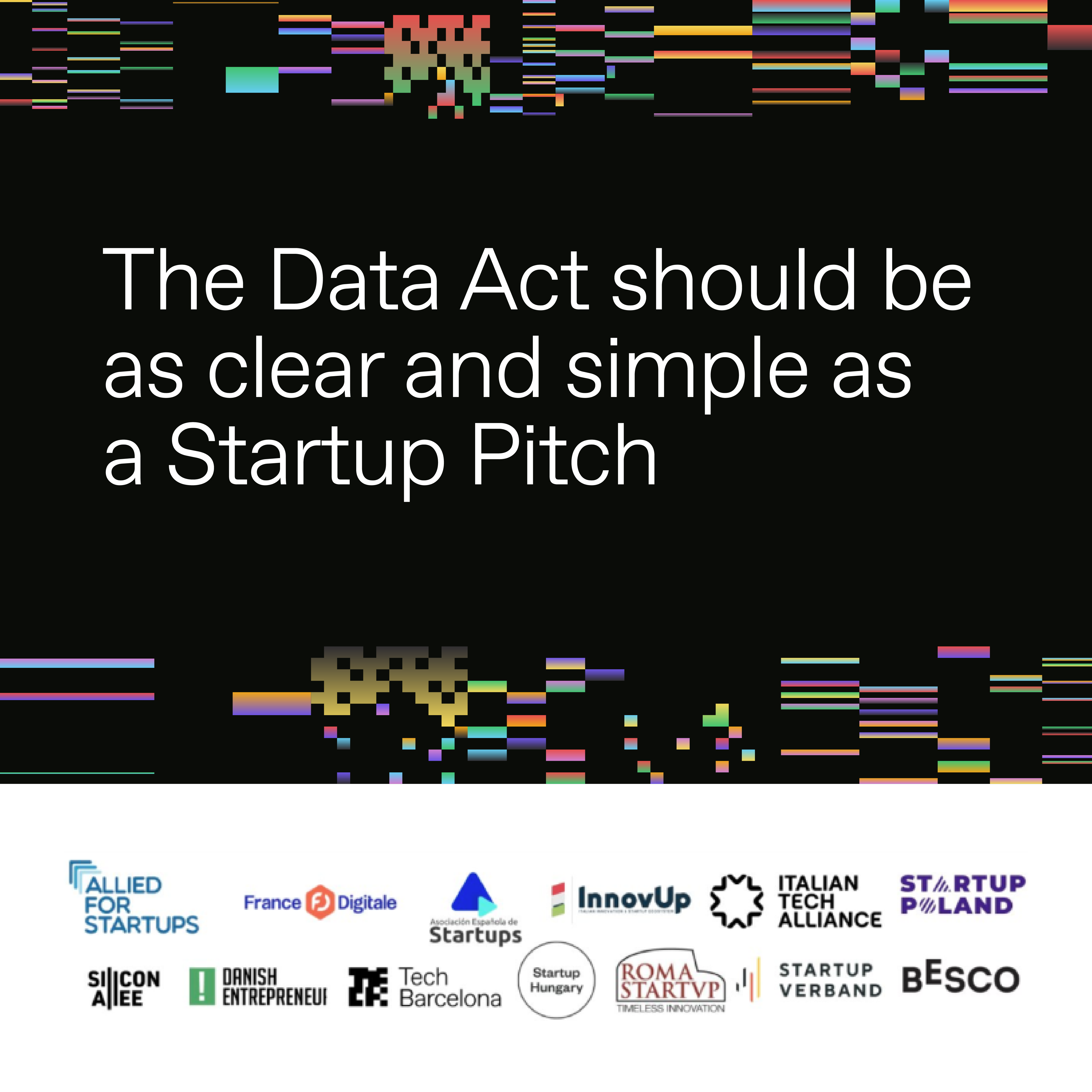 As trilogues begin on the Data Act, 13 startup communities have come together to ask policy makers to balance the incentives and costs involved in the value chain of dataset creation and maintenance
Barcelona, 27 April, 2023-. Tech Barcelona, the private non-profit association that represents Barcelona's digital and technological ecosystem, has signed an open letter to policy makers calling for improvements in the regulatory framework to stimulate a dynamic data market and innovation. The letter highlights the need for a regulatory environment that encourages startups to use and share data.
As trilogues begin on the Data Act, 13 startup communities have come together to ask policy makers to balance the incentives and costs involved in the value chain of dataset creation and maintenance. Several provisions of the Data Act, in their current form, present significant technical and legal challenges for startups which will create legal uncertainty in how data should be handled. That's why the entrepreneurial ecosystem asks for three key improvements on the final text, to ensure that the Data Act fulfills its promise of boosting Europe's competitiveness and innovation capacity:
– Scope: Clarity and proportionality.
– Cloud switching: Data portability & interoperability provisions for startups.
– International data transfers: rules that encourage taking advantage of the global data economy.
For the Data Act to achieve its goals of stimulating a competitive data market, opening opportunities for data-driven innovation, and making data more accessible for all, policy makers should focus on designing a clear, proportionate, and equitable data-sharing environment that provides startups with legal certainty while preserving their capacity to experiment and grow. This will be critical to unlocking the full potential of data and ensuring that the European tech sector remains competitive and innovative in the global market.
The Data Act is a proposed legislative framework being developed by the European Union to facilitate the sharing and use of data in Europe. The aim of the Data Act is to stimulate a competitive data market, open up opportunities for data-driven innovation, and make data more accessible for all. The Act is expected to address issues related to data ownership, access, and portability, as well as data governance, privacy, and security. The European Commission is currently working on the proposal, and it is expected to be presented to the European Parliament and the Council for consideration and adoption.
The Artificial Intelligence Act (AI Act)
Tech Barcelona joined twenty European startup and AI associations last month to call for balanced regulation in future AI legislation in Europe. The initiative is part of a joint manifesto that seeks to preserve the innovation capacity of European actors in the field of AI.
Reed the full open letter: The Data Act should be as clear and simple as a Startup Pitch.