12 September 2022
TB Partner Talks
Noticias
TB Partner Talks #8 | Chema Casas: "Digital transformation of SMEs is essential to ensure no one is left behind"
12 September 2022
TB Partner Talks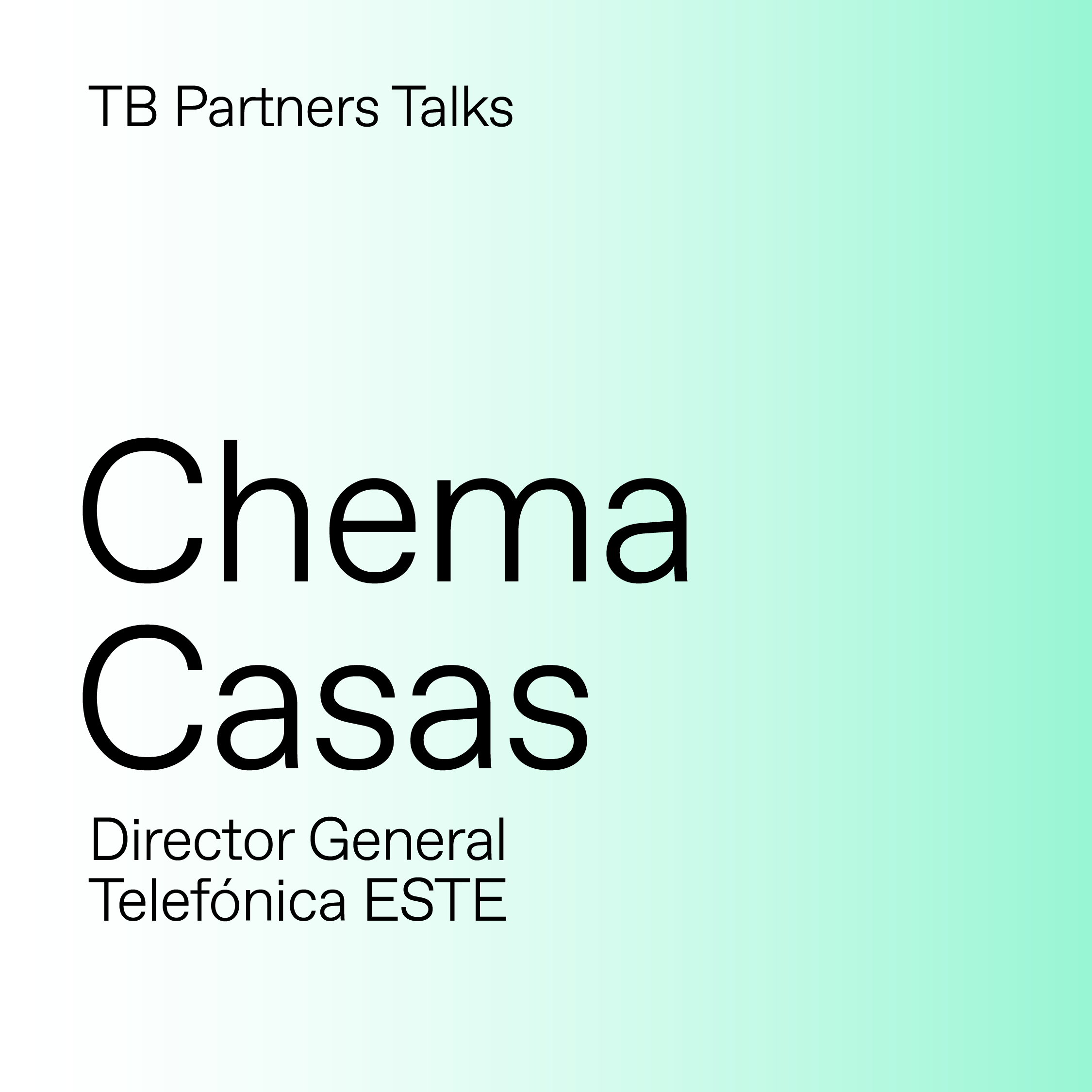 Chema Casas, General Manager of Telefónica in the Eastern region (Catalonia, Aragon, Balearic Islands, Valencia and Murcia) and Director of Telefónica Spain's vertical businesses (Movistar Prosegur Alarms, eHealth, Energy and Consumer Finance), has been digitalising companies for more than 20 years: from the days of "electric banking", through the beginnings of Terra and the Internet boom in Spain, to his most recent management responsibilities for Telefónica in Argentina, Colombia and Ecuador.
"Species that do not adapt to change disappear, and we cannot leave anyone behind". In this TB Partner Talks, Chema Casas tells us about the importance of digital transformation, both for large corporations and SMEs, and what role Telefónica has as "an integrator of hardware, software and connectivity, with a layer of cybersecurity and data management".
Chema Casas also talks about the deployment of 5G in rural areas, the significant improvements made in the field of the Internet of Things (IoT) and the ideal regulatory framework to accelerate and democratise digital transformation processes.
Check out other TB Partner Talks here.