23 February 2022
TB Members Calling
TB news
Noticias
TB Members Calling #17 | Diana Ballart: "Take advantage of your courage outbursts"
23 February 2022
TB Members Calling
TB news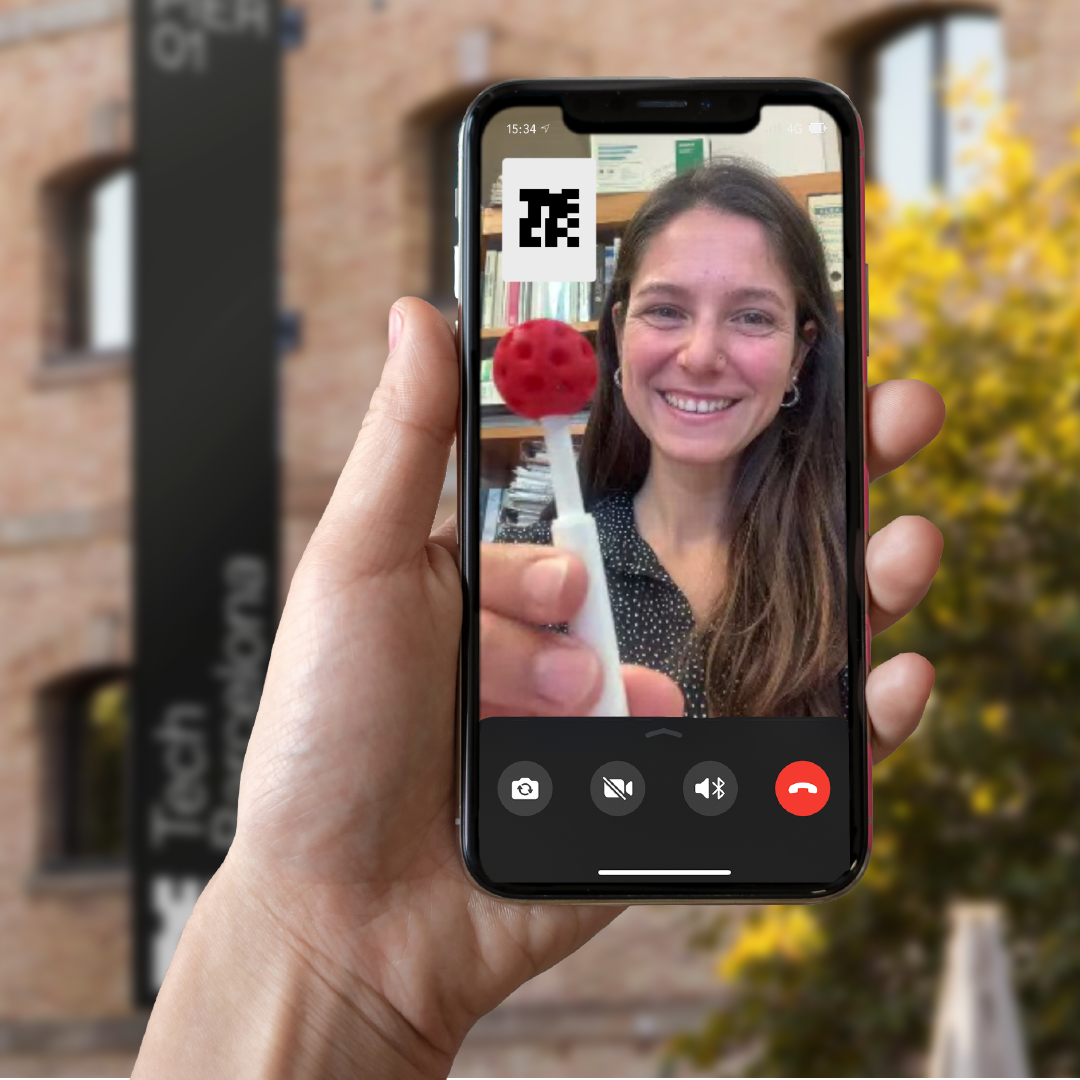 Diana Ballart Cerdán (1990, Barcelona)
CEO and co-founder of The Smart Lollipop, the smart candy-based medical device that collects saliva samples and analyzes them 'in situ' through an optical reader.
"I love creativity in all its forms and I am interested in any creative expression that conveys a message with impact. As a PhD student, I focus my research on digital communication for pre-seed technology-based startups. And, in my spare time, I ride horses; from up there, the world is even better."
TB: What is the purpose of your project?
DB: The Smart Lollipop was born to make easy what in pediatric health is difficult, creating a paradigm shift in non-invasive medical testing. Our mission is to facilitate early diagnosis and monitoring of chronic pathologies in a non-invasive way and 100% adapted to the pediatric patient experience.
TB: A good idea you've had.
DB: Detecting diseases with a smart candy.
TB: A bad professional experience.
DB: Giving 100% of myself while only valuing a quarter. The problem is not in the people who didn't value me, but in the time I lost by not leaving sooner. Time is money!
TB: Best advice you've ever been given.
DB: Take advantage of the outbursts of courage, they pass.
TB: An inspiration.
DB: The stories of people who fight to achieve their dreams or to overcome difficulties; those people who push themselves, even if the challenges are difficult. I want to thank you for doing that. Thank you!
TB: What do you worry about?
DB: The patterns. I worry that we fall into them without realizing it, while society applauds actions that are repeated only because "they are fashionable", leaving no room for authenticity, for critical thinking, for trying something different.
TB: A startup (that's not yours).
DB: Julia G Escribà, sustainable fashion startup that designs thermo-regulated clothing following a technology patented by NASA. 
TB: A book to recommend.
DB: "Start with why" by Simon Sinek. If you read it, don't pick up a bookmark because you'll end up underlining the whole book.
TB: A series or movie or song that defines your life moment.
DB: "Ain't no mountain high enough!" has been my favorite song throughout my life.
TB: A recipe, a meal, a restaurant.
DB: Cheese and wine.
TB: A city, a trip.
DB: Northern Morocco with my mother, and in particular I would highlight the city of Chefchaouen. It's fairytale! I would also say the trip to California, walking around Palo Alto with a friend who is now part of The Smart Lollipop. At that time, we still didn't know all that was to come.
TB: Where would you invest 100k?
DB: In some healthcare startup with a 'Point of Care' solution. The rapid diagnostic device market is booming worldwide and fits perfectly with the pillars of future medicine. I would solve a problem – if the diagnosis is right – and invest in innovation, which is what drives me.
TB: And a million euros?
DB: In a startup, led by women, that empowers women living in developing countries.
TB: If you weren't an entrepreneur…
DB: I would have tried to be a TV reporter, the kind that goes out on the street and tells what's happening live.
TB: What does Tech Barcelona mean to you?
DB: It's the ecosystem of startups and corporates that want to build an entrepreneurial, innovative and truly collaborative Barcelona.
Check out other Members Calling here.