7 September 2023
TB Members Calling
Noticias
TB Members Calling #73 | Ferran Martínez: "My biggest challenge was the transition from being an elite athlete to an entrepreneur"
7 September 2023
TB Members Calling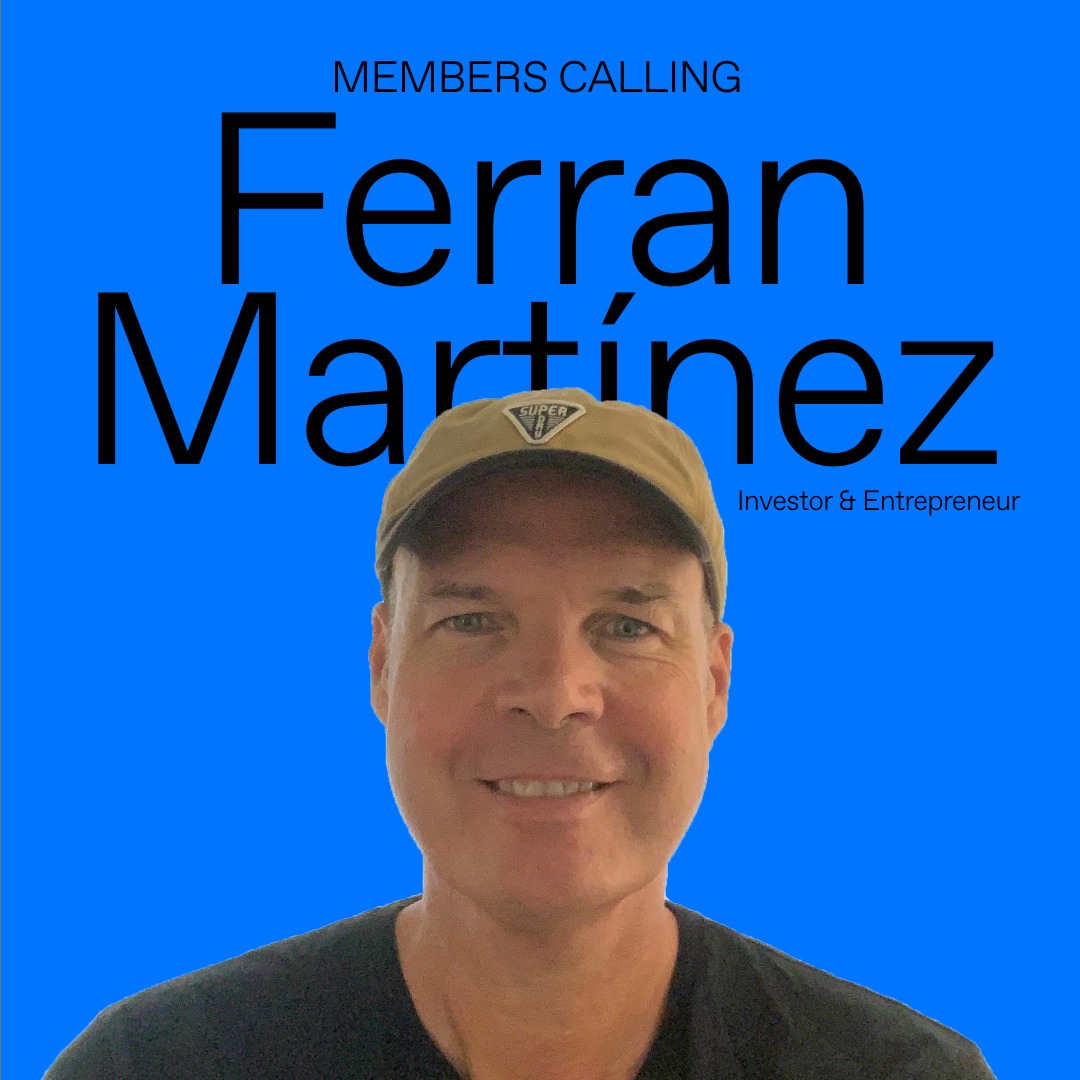 Former professional basketball player Ferran Martínez Garriga (Barcelona, 1986), who represented his country in 156 international matches and competed in the Olympics, describes himself as "an entrepreneur passionate about technology, sports, finance, and disruptive sciences." After his stints with FC Barcelona, Joventut de Badalona, and Panathinaikos, he successfully transitioned to a new life beyond the basketball court, building an entrepreneurial and investment portfolio that matches his sports career.
Upon retiring, he established representation agencies and led private banking departments related to sports at UBS, Banco Sabadell, Mirabaud, and Andbank. He co-founded startups like DeWocracy and Mov'n and invested in around twenty companies. As if that weren't enough, he is also the author of five books, a speaker, and a coach. Ferran Martínez continues to hunger for new projects.
TB: What is the purpose of your projects?
FM: I strive to innovate and make an impact in all the verticals I'm passionate about: sportech, blockchain, quantum computing, and artificial intelligence.
TB: Where are you right now, and where do you see yourself in two years?
FM: I'm in a continuous learning phase, open to new challenges. I'm also divesting from some startups. In two years, I see myself enjoying new projects, as I have done until now.
TB: A good idea you've had.
FM: While I was still competing as a professional player, I programmed a financial plan – including income, expenses, variables, investments, and so on – in 'Basic' and 'Lotus 1-2-3' language, later evolving it to help elite athletes control their finances when they retire.
TB: What is the biggest challenge you've faced?
FM: Although I've faced many challenges, the biggest one will always be the transition and transformation from elite athlete, retiring at the age of 34, to an executive, entrepreneur, and businessman.
TB: The best advice you've received.
FM: Be yourself.
TB: A professional role model who inspires you.
FM: Years ago, I had the chance to meet the legendary NBA player and Lakers star, Magic Johnson. He is a role model both on and off the court, for his contributions to research and social work, and for being a very friendly and accessible person.
TB: A technology that will shape the future.
FM: Quantum technologies in the fields of computing, biomedical research, and communications.
TB: In-person or remote?
FM: Hybrid.
TB: A startup or company.
FM: eHang, a Chinese company specializing in autonomous aerial vehicles.
TB: What do you do to unwind?
FM: Spending time with my family on the Costa Brava. Reading and traveling.
TB: A book to recommend.
FM: Right now, I'm reading "Heisenberg, el principio de incertidumbre," a biography written by Dr. Jesús Navarro Faus.
TB: A series, movie, or song that defines your current life stage.
FM: Black Mirror and the song "APTC" by Colet.
TB: A recipe, a restaurant.
FM: Black rice at El Fiego restaurant in Calella de Palafrugell.
TB: A place in the world.
FM: Baix Empordà (Girona).
TB: Where would you invest 100k?
FM: I would invest in any project with a strong team, powerful executive profile, and a competitive advantage in a clear market. Above all, it should have a positive purpose for society.
TB: If you weren't an entrepreneur…
FM: Since one cannot be a professional athlete forever, I would probably have liked to be a researcher in aerospace or quantum physics.
TB: What does Tech Barcelona mean to you?
FM: It's a meeting point where a lot of talent comes together, an ecosystem of entrepreneurs with a special magic, a great atmosphere, and a strong desire to share and learn.