27 July 2023
TB Members Calling
Noticias
TB Members Calling #72 | Claudia Pierre: "No concern is important enough to lose motivation"
27 July 2023
TB Members Calling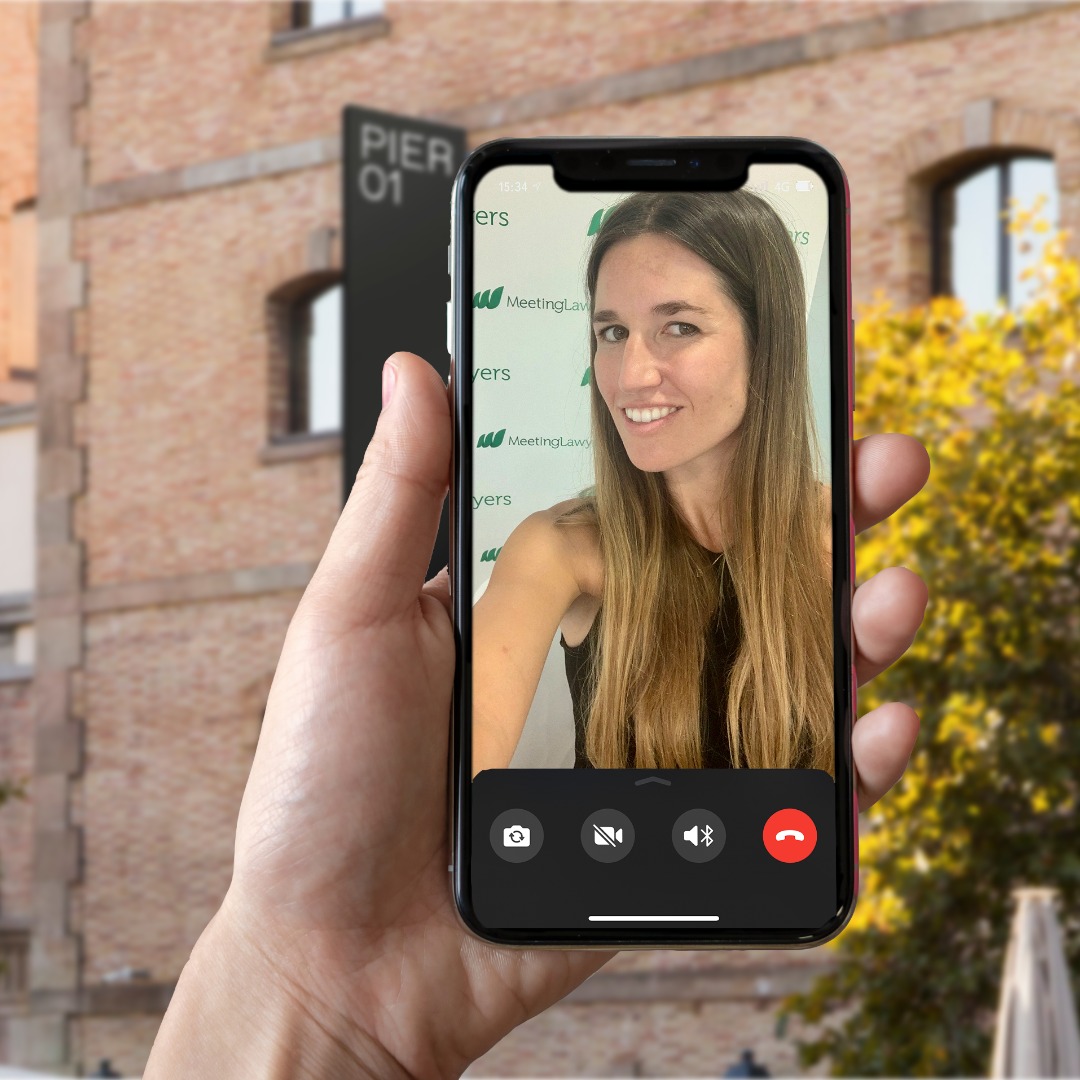 Claudia Pierre (Barcelona, 1986) spent more than 14 years working as a lawyer in various law firms, until she decided to embark on an "exciting adventure", following the successful entrepreneurial path of her brother and cousin. In 2021 she co-founded Meeting Lawyers, a legaltech startup that she leads as CEO and that unites two of her passions: the legal sector and new technologies.
TB: What is the purpose of your project?
CP: Our goal is to democratise access to the legal profession, offering a quality service, immediate and available in just a few clicks. The world has evolved digitally, allowing us to order food at home, resolve medical queries or perform financial transactions remotely. But why couldn't we resolve our legal doubts in the same way, from anywhere, also at the click of a button?
TB: A good idea you have had.
CP: The creation of Meeting Lawyers.
TB: A bad professional experience.
CP: On several occasions, I did not manage to close deals as quickly as I had hoped.
TB: The best advice you've ever been given.
CP: Taking care of my team and focusing on profitability.
TB: A professional reference that inspires you.
CP: My father. He is hard-working, with vision and a lot of common sense.
TB: A technology that will shape the future.
CP: I am convinced that Artificial Intelligence, specifically ChatGPT, will have a big impact in the future.
TB: What are your concerns?
CP: As the CEO of a startup, everyday life is full of worries. However, none of them are so important that I can't stay motivated and do my best. It is always important to put things in perspective and keep a positive attitude.
TB: A startup.
CP: I admire Meeting Doctors. They are doing very well and are a reference for us in many aspects. Effort, perseverance, good product, team and profitability.
TB: A book to recommend.
CP: I would like to recommend "Zero to One" by Peter Thiel and "Atomic Habits" by James Clear. I can't say just one.
TB: A series, film or song that defines your moment in life.
CP: "The Playlist" series, in which perseverance plays an essential role.
TB: A recipe, a meal, a restaurant.
CP: I don't cook much at the moment, but I enjoy making tomato and watermelon gazpacho. I love Japanese food and one of my favourite restaurants is Koy Shunka in Barcelona.
TB: A city, a journey.
CP: London is a city I love. I lived there for two years and I have very good memories. In fact, I met my husband there. In terms of travel, I'd go on safari in Africa.
TB: Where would you invest 100k?
CP: At Meeting Lawyers, of course.
TB: And a million euros?
CP: Also at Meeting Lawyers – where else?
TB: If you weren't an entrepreneur…
CP: Right now I can't imagine or want anything else, but I suppose I would be working in a company that offers legal services, leading the digital transformation department.
TB: What is Tech Barcelona for you?
CP: Tech Barcelona is what brings all entrepreneurs together, helping us to create synergies and connections.