18 May 2023
TB Members Calling
Noticias
TB Members Calling #63 | Carlos Andión: "The entrepreneur's life is very lonely and getting together gives us a lot of energy"
18 May 2023
TB Members Calling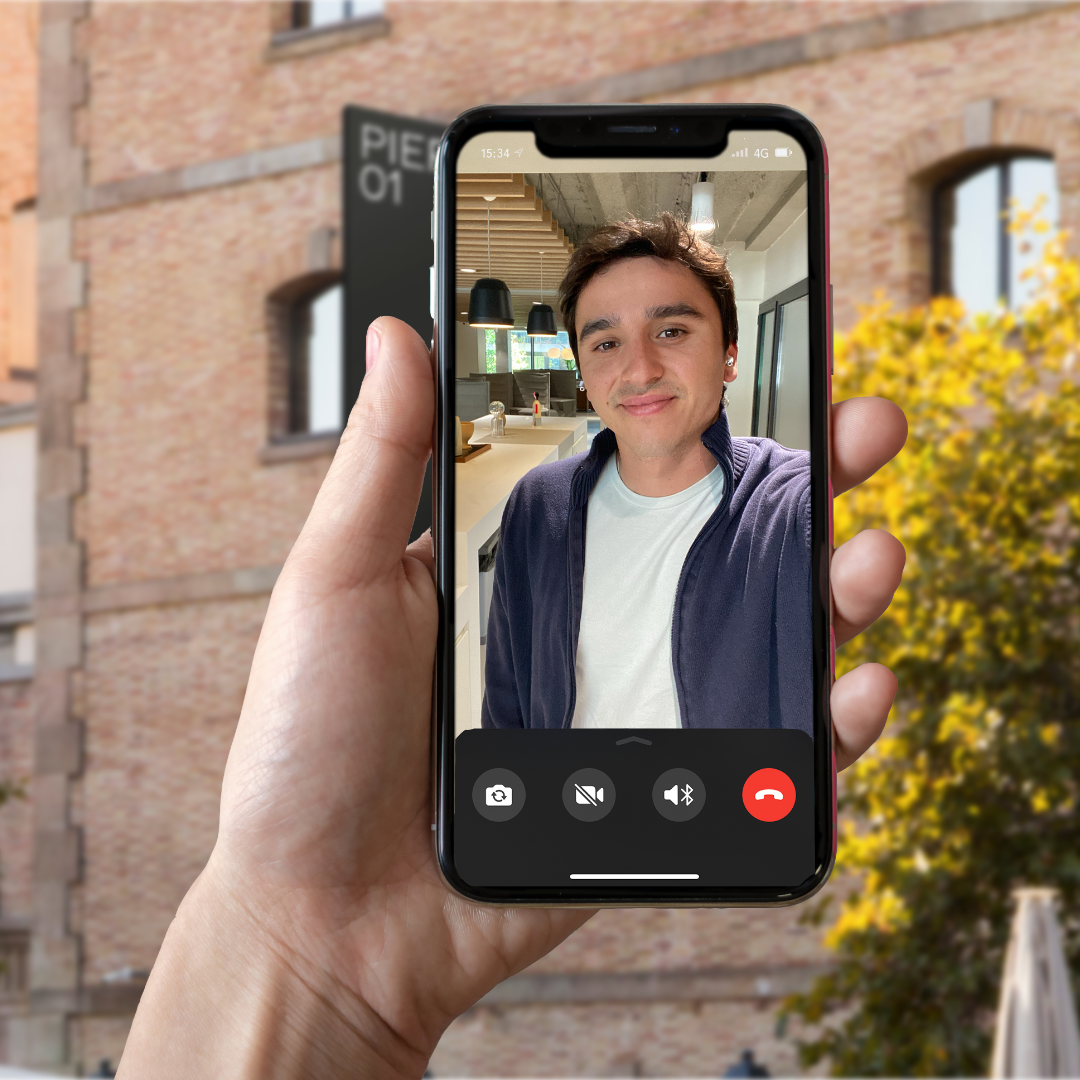 Carlos Andión (La Garriga, 1996) is Country Manager at Fleet, a fast-growing French startup that offers leasing of IT devices and office furniture. With a background in international business, Carlos Andión has been involved in multiple restaurant and real estate projects, including companies such as CloudKitchens.
"I am a great lover of cycling and sport in general. Without forgetting Latin America because of my Venezuelan roots".
TB: What is the purpose of your project?
CA: To offer all types of companies the option of leasing so that the entrepreneur can take care of their cash flow and invest money in what really has a direct return for the company. By doing so, we also want to make all the purchasing, management and after-sales service processes of any start-up or SME in Europe more efficient, investing as little time as possible.
TB: A good idea you have had.
CA: To organise meals with entrepreneurs once a month. I have realised that the entrepreneur's life is very lonely, and getting together, even if it's just for lunch, gives us a lot of energy. Plus, we always learn from each other.
TB: A bad professional experience.
CA: It is not because you are ambitious that you have to jump from company to company to try to get to the top, or take the quickest routes. Everything comes in its own time and you have to work on your ego to get there.
TB: The best advice you've ever been given.
CA: One that was said to me recently: "Don't get used to shortcuts". And "do what you have to do and what you say you are going to do".
TB: A professional reference that inspires you.
CA: In my professional career, Alan Honan, VP at Wingstop. He is someone who has taught me both professionally and personally, who has been my mentor for two years and is still my mentor today.
TB: What are you worried about?
CA: Negativism.
TB: A startup.
CA: Livo, a software that simplifies the management and billing control process for hospitals and clinics. It is still at a very early stage, but I think its co-founders are excellent, as is the target market.
TB: A book to recommend.
CA: "Zero to One" by Blake Masters and Peter Thiel. I've got it tattooed.
TB: A series, film or song that defines your moment in life.
CA: Although it is difficult to choose one, I choose the series "Suits". Any excuse is a good one to find a solution to a problem.
TB: A recipe, a meal, a restaurant.
CA: Any grandmother's macaroni and the restaurant "Fismuler" with chef Nino Redruello at the helm – a great inspiration!
TB: A city, a journey.
CA: I'll say a country. VENEZUELA.
TB: Where would you invest 100k?
CA: At the moment we are living in, I would not say where, but in whom. And I would definitely invest in resilient founders, able to pivot or take any decision with a cool head.
TB: And a million euros?
CA: Even if we are Bootstrapped in Fleet, with one million euros I would open a Europe-wide market and we would reach an unparalleled level. Again, although there are many interesting projects, I would invest it in people and not so much in projects.
TB: What is Tech Barcelona for you?
CA: A source of inspiration and an important nexus of connection in the Spanish ecosystem where you can find support.