6 April 2023
TB Members Calling
Noticias
TB Members Calling #57 | Juanjo Raya: "From Barcelona (and Vallès) to the world!"
6 April 2023
TB Members Calling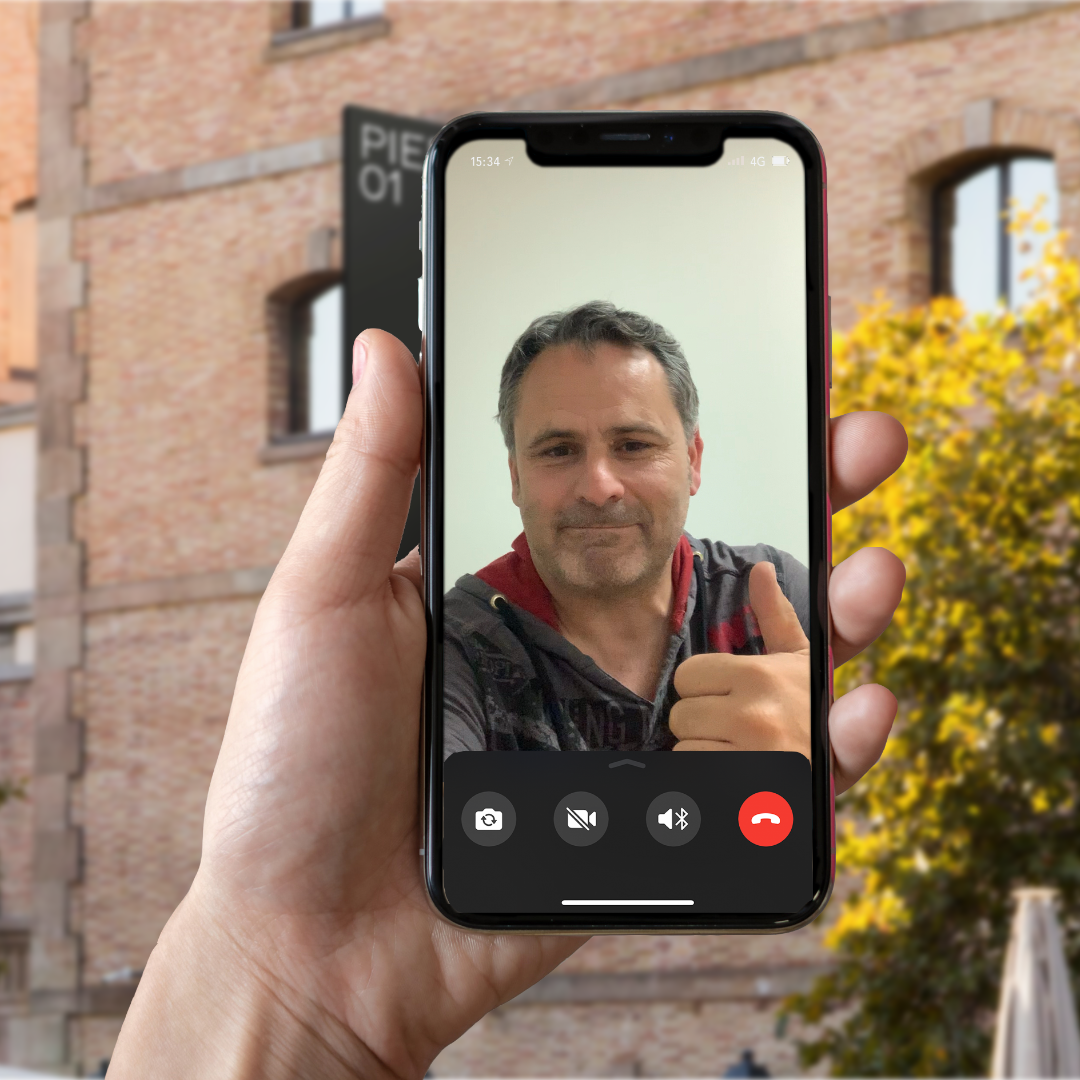 A computer engineer by training and programmer in large companies in the IT sector, Juanjo Raya Tena (Sabadell, 1975) has been the CTO of Imaginae, an app, web and e-commerce developer based in Sabadell, Spain, for the last 15 years. After working for companies such as CaixaBank, RACC or Siemens, and being a Software Engineer in London, Juanjo Raya "needed something more" and started his entrepreneurial adventure; first as a freelancer and then at Imaginae, where he has been involved in all kinds of technological projects since 2007.
"As a technician, my vision was very technical to begin with. But by creating a company and accompanying some startups with more or less success, my professional profile has adopted a global vision of marketing and sales. Even so, I am still behind all the technological projects that I lead as CTO. The habit makes the monk, they say 😉 "
TB: What is the purpose of your project?
JR: We develop web, apps and cloud projects for companies from different sectors, thanks to a team specialized in different development areas. We have worked with companies like Fluidra, Circutor or Alsina, among many other startup projects. We also work on connecting devices for roofing, relays, swimming pools and alarms, and we would like to enter ehealth to contribute with our experience in the sector.
TB: A good idea you've had.
JR: Balancing all my personal, family and professional areas.
TB: A bad professional experience.
JR: Some clients who messed us up and didn't pay, with excuses. And some bad technical decisions that help in learning and maturing from entrepreneur to businessman.
TB: The best advice you've been given.
JR: Always be yourself, don't move only by interests, and try to feel good about what you contribute every day to the people around you, whether they are clients, family or friends.
TB: A professional reference that inspires you.
JR: Well, I don't have any particular professional reference… They all have something wrong with them: Elon Musk has a lot of ego; and Bill Gates… you don't know what he's really into. In this sense, Jeff Bezos might have a better assessment on my part.
TB: A technology that will shape the future.
JR: ChatGPT! We need to see how it will affect marketing, content and technology.
TB: What are your concerns?
JR: People's health. The stress of day-to-day life is causing us to have more and more illnesses, physical and mental. That's why we have a startup underway, Healmeapp.com, which aims to be a tool to seek help and improve our physical, energetic and mental health with the help of qualified professionals (physiotherapists, osteopaths, nutritionists, psychologists, chiropractors, reiki and Chinese medicine experts, among others). The idea is that each person finds what works best for them and contacts a professional to help them on their way to a healthier life.
TB: A startup.
JR: Airbnb and Glovo.
TB: A book to recommend.
JR: "The Power of Now" and "A New Earth" by Eckhart Tolle.
TB: A series, movie or song that defines your moment in life?
JR: Maybe "Life is Beautiful." It's important to value what we have as if it were the last day. Even if we always look at where we want to go and what we want to improve on, if we were in a difficult moment we would really value other things. These are the ones that have to come first, the rest is secondary.
TB: A recipe, a meal, a restaurant.
JR: I'm a regular steak person, especially in mountain areas. Although lately I also like sushi. In any case, I'm not exactly critical of restaurants, and I love any restaurant that has a good product.
TB: A city or trip.
JR: I've been traveling around Europe in a camper for a few years now, so I know quite a few cities. But I would choose London because of my experiences there. Further away, Vancouver. A trip, Patagonia and Nepal: I would love to go to Everest base camp, for example. You can tell that I'm a mountain person 🙂
TB: Where would you invest 100k?
JR: In our projects mainly. In creating new concepts that I have in mind, but have not been able to carry out due to lack of time, focus and money.
TB: What about a million euros?
JR: I would make a diversified investment. I would support projects created by us and other entrepreneurial ideas that motivate us.
TB: If you weren't an entrepreneur…
JR: I would be a creator. Of what? I don't really know, but I think it's part of my essence.
TB: What does Tech Barcelona represent for you?
JR: It's a group of technology companies that add value. The interesting thing is to have created such a cool ecosystem in the city of Barcelona (although we are in Sabadell) and to be able to take it to the world from here. From Barcelona (and Vallès) to the world!