23 March 2023
TB Members Calling
Noticias
TB Members Calling #55 | Chenchen Yang: "One day I decided that I wanted to see the world and broaden my horizons"
23 March 2023
TB Members Calling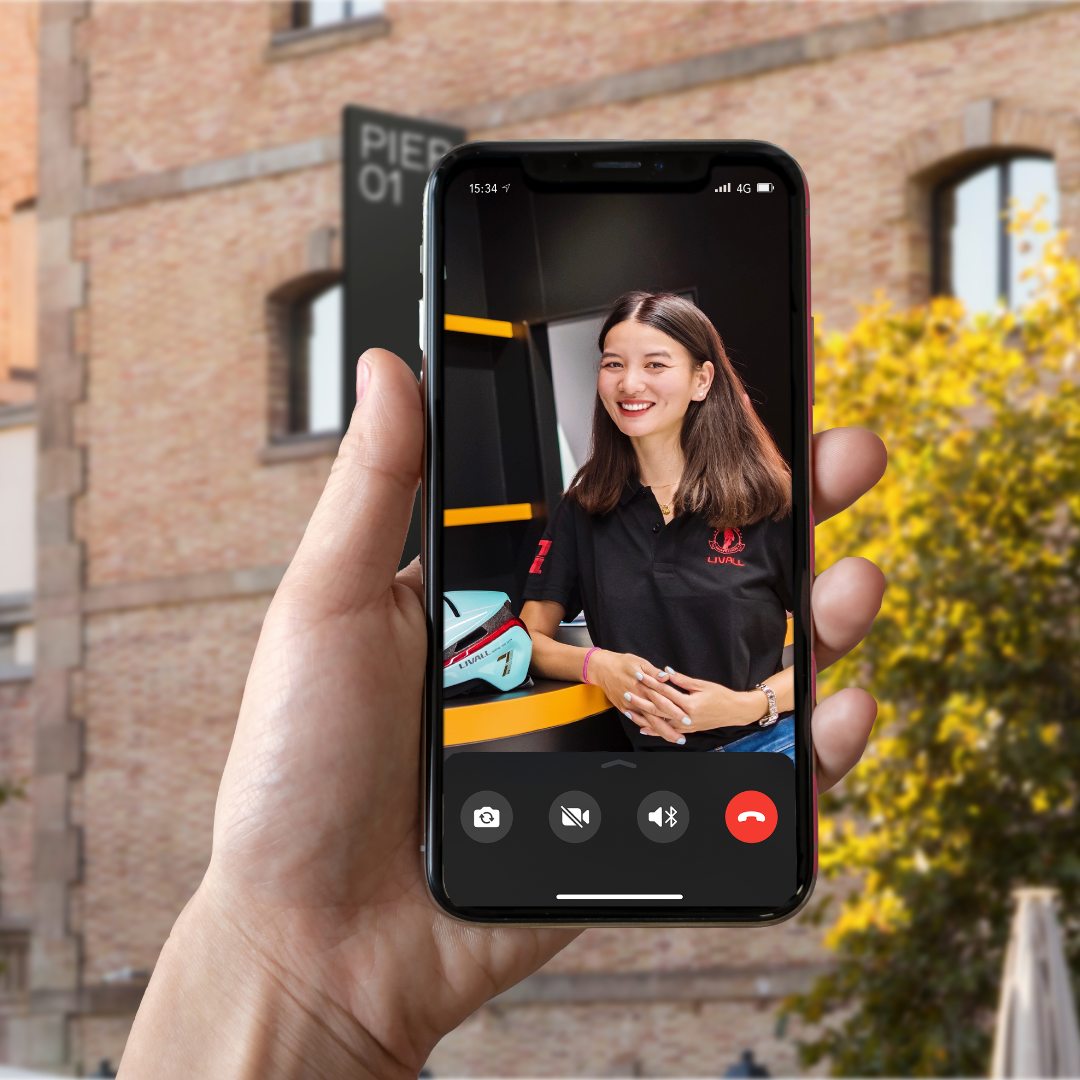 Chenchen Yang (China, 1989), Online Sales Director and CMO at LIVALL Iberoamérica, represents the entrepreneurial, courageous and adventurous spirit needed to succeed in a global technological and digital ecosystem. Having studied Business Administration and Advertising, at the age of 20 she left her home country to "broaden her horizons". And, in a short time, she has managed to overcome language barriers and cultural differences, perfect her professional skills, and adapt to a new way of working and living. All this from LIVALL – Smart Helmets, a brand specialising in smart helmets that incorporate LED lights, communication systems such as SOS in case of a fall and, of course, the latest technology in accident protection.
"I love the dynamism of the startup world. It forces you to learn new things and constantly extend your skills.
TB: What is the purpose of your project?
CY: LIVALL stands for "live all". We provide preventive security so that all micro-mobility users can live together more safely.
TB: A good idea you have had.
CY: One fine day I decided I wanted to see the world and here I ended up, in Spain. I started a life that had nothing to do with the one I had in China.
TB: A bad professional experience.
CY: As a new joiner in a professional environment in a different country, I did not expect to meet people with cultural conflicts. However, the reality is much more complex. I have had to fight against the label "Chinese, young girl and mother", but fortunately I have not had extremely bad experiences.
TB: The best advice you've ever been given.
CY: When you are not well, take good care of yourself, with all the love in the world. And when you are well, take care of the world with all the love you have.
TB: A professional reference that inspires you.
CY: Both in the Eastern and Western world there are brilliant professionals. If I had to name them, I would choose Jack Ma and Elon Musk, for their innovative vision and strength.
TB: A technology that will shape the future.
CY: Artificial Intelligence is changing our lives. ChatGPT, for example.
TB: What are you worried about?
CY: The global situation, from the country's economy to political decisions.
TB: A book to recommend.
CY: I really like "Le Petit Prince" by Antoine de Saint-Exupéry. He manages to narrate conversations that seem simple but are full of practical and philosophical advice.
TB: A series, film or song that defines your moment in life.
CY: Songs by Coldplay and Imagine Dragons.
TB: A recipe, a meal, a restaurant.
CY: I can't decide on a particular one. I'm a curious person and I'm always trying different foods.
TB: A city, a journey.
CY: I would stay on some little island in Thailand.
TB: Where would you invest 100k?
CY: Right now I would invest in real estate or in expanding my personal skills.
TB: And a million euros?
CY: In VC specialised in sustainable energy tech projects.
TB: If you weren't an entrepreneur…
CY: I would be a happy country lady with my trees and chickens.
TB: What is Tech Barcelona for you?
CY: An ecosystem made up of people with ideas and a desire to make a positive impact on society.