16 March 2023
TB Members Calling
Noticias
TB Members Calling #54 | Noelia Losantos: "Technology allows for a better understanding of the value of culture"
16 March 2023
TB Members Calling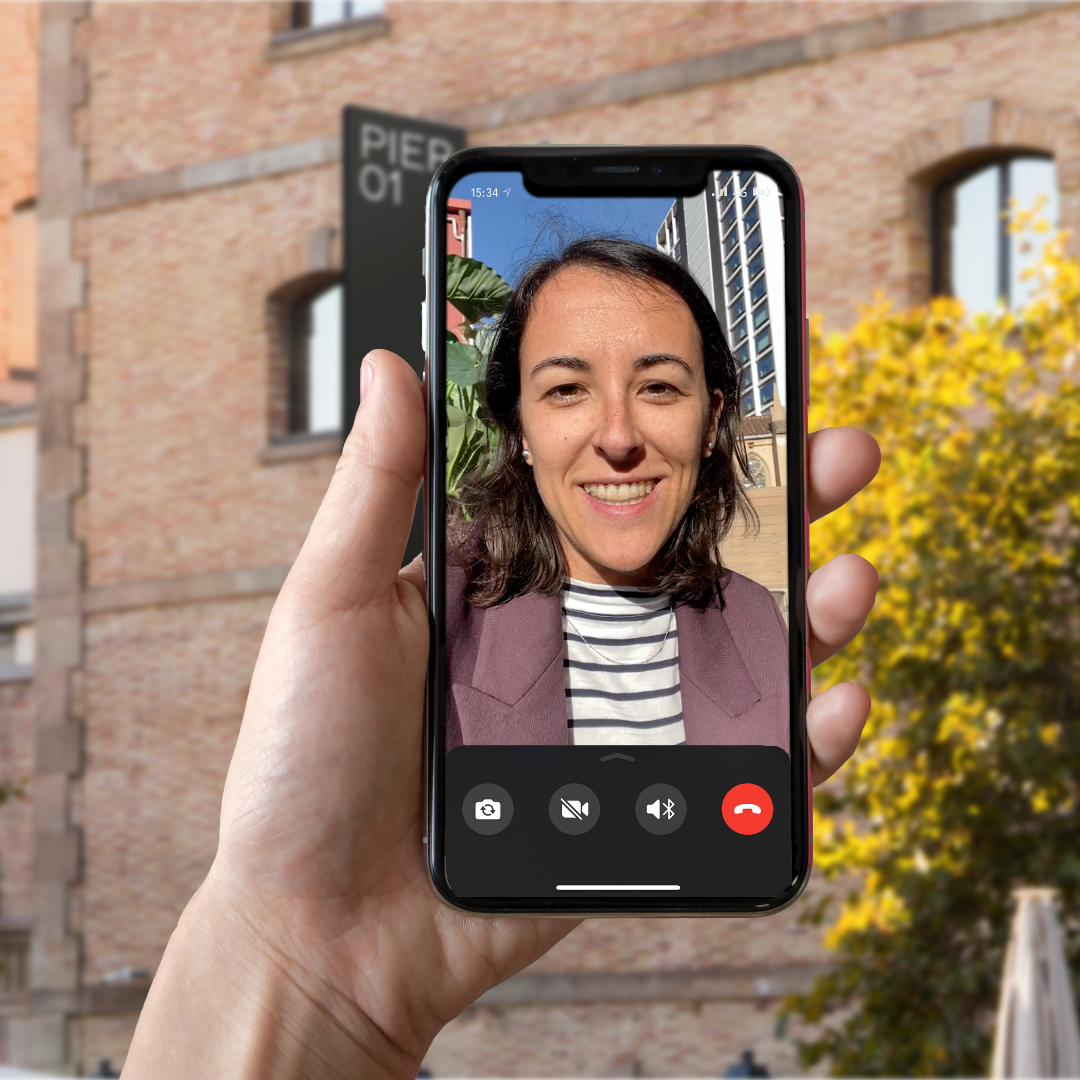 Two sisters, Elena and Noelia Losantos. One, an architect; the other, a communicator. Both lovers of culture and travel. The perfect combination, together with two developers, to create Identify – Enjoy Culture, a traveltech solution for hoteliers and tourists that, for the moment, has developed an application of cultural information, routes, audios and travel recommendations… with more than 300,000 points of interest around the world! The mobile app, available for IOS and Android for over a year, has already had more than five thousand downloads and draws on multiple open data sources.
On this occasion we spoke to its co-founder and CMO, Noelia Losantos (La Garriga, 1991), "journalist by training and traveller at heart". After five years in Argentina and Chile working in digital marketing linked to the tourism sector, she returned to Barcelona to join her sister in the Identify – Enjoy Culture project. "Elena has always been curious about unique buildings, places with views or other points of interest, so she decided to materialise her desire in the application with the help of two developers, Esteve Dalmau and Aleix Riba. I'm in charge of the more communicative and commercial part".
TB: What is the purpose of your project?
NL: Facilitating access to cultural information. Thanks to technology, more people should have the possibility to learn about the importance and value of culture anywhere in the world. In addition to the app, we are creating a B2B solution so that the accommodations can support their hosts beyond the actual hotel; a new platform to help the sector to save time for reception staff or improve the activity booking service.
TB: A good idea you have had.
NL: In business, deciding to join an accelerator. In life… living in another country!
TB: A bad professional experience.
NL: There are no bad experiences, only experiences from which one learns more or less. In one company, where I did not learn much, chaos and disorganisation prevented a good working environment.
TB: The best advice you've ever been given.
NL: Think twice.
TB: A professional reference that inspires you.
NL: The Gasol brothers.
TB: A technology that will shape the future.
NL: In general, the application of Artificial Intelligence in different sectors.
TB: What are you worried about?
NL: The power and influence of social networks on young people.
TB: A startup.
NL: Sepiia, a "smart fashion" startup. In other words, clothes that don't wrinkle or stain. And they're getting prettier and prettier all the time.
TB: A book to recommend.
NL: "Born a Crime: Stories from a South African Childhood" by Trevor Noah.
TB: A series or film or song that defines your moment in life.
NL: The classic series "Friends". It never disappoints.
TB: A recipe, a meal, a restaurant.
NL: Cannelloni with tomato, my grandmother's recipe.
TB: A city, a journey.
NL: Route 7 along the Austral Highway in Chile.
TB: Where would you invest 100k?
NL: In seed projects.
TB: And a million euros?
NL: On land for own housing.
TB: If you were not an entrepreneur…
NL: My training and vocation as a sports journalist still pulls me a lot?
TB: What is Tech Barcelona for you?
NL: A place where you can find safe innovation.