9 February 2023
TB Members Calling
Noticias
TB Members Calling #51 | Laura Moreno: "I want to democratise the use of satellite data"
9 February 2023
TB Members Calling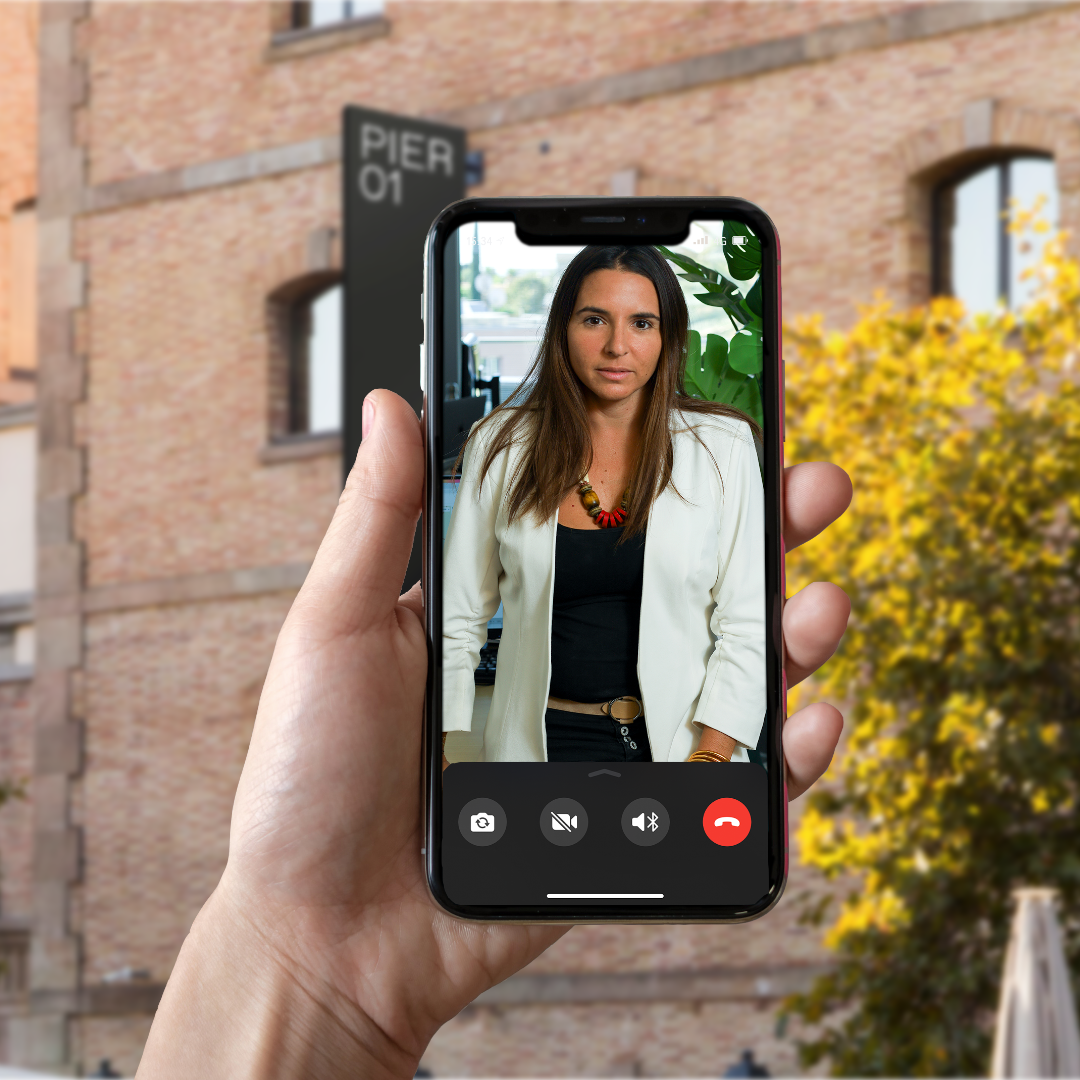 Storm Gloria in 2020 left a devastating landscape on the Catalan coast: flooded fields, washed-out beaches and a long list of other ravages caused by the force of the wind and water. Months later, the startup Earthpulse, set up that same year, began a pilot test to evaluate, by analysing high-resolution satellite images, the critical points of the territory that were at risk of flooding. The consolidation of its technology has come with the need to calculate the latest climatological risks, from the impact of the Filomena storm on Madrid's road network, to the effects of other storms in Cambodia or East Timor.
Laura Moreno (Barcelona, 1980), co-founder and CEO of Earthpulse, has a real passion for this world. As a telecommunications engineer and mother of three, she worked at the European Space Agency for three years before making the leap to the private sector, where she realised the importance of space technology and its practical effects on our lives.
"I have an entrepreneurial spirit, and a desire to see satellite data used and democratised."
TB: What is the purpose of your project?
LM: That satellite data can be used by industry… and even by you! and even by you! As well as understanding what it's for, of course. Our product has a software that makes it easy to understand this data, without having to be an expert in anything.
TB: A good idea you have had.
LM: Many of them. The difficult thing is to carry them out. The best thing I've done lately is to surround myself with great people and gradually build a team.
TB: A bad professional experience.
LM: Allowing people with inappropriate behaviour to enter the team. This is a mistake I have made in the past.
TB: The best advice you've ever been given.
LM: "Nothing is so terrible". And it is true; in the end, perseverance is the solution to many ills.
TB: A professional reference that inspires you.
LM: Entrepreneur and investor Jordi Altamira. He creates very good and useful content for startups. Straight to the point.
TB: A technology that will shape the future.
LM: Artificial intelligence is undoubtedly the transformative technology of our age, at all levels.
TB: What are you worried about?
LM: The economic and social context. The level of education in this country is falling every day.
TB: A start-up.
LM: MIXO, a drink mixing machine. No more queues in bars. Ideal.
TB: A book to recommend.
LM: For those who want to start a business or are already doing so, I am reading "Vender como cracks" by Victor Kuppers and I am enjoying it (I need to push for sales!). And outside the entrepreneurial theme, I recommend "Wonder", by Raquel Palacio. I recently took this book from my son and read it in one sitting. It is very beautiful.
TB: A series or film or song that defines your moment in life.
LM: The series "The Recruit". It's about getting into big trouble and learning as you go along.
TB: A recipe, a meal, a restaurant.
LM: I love baking. Lemon pie and anything with chocolate are my weakness.
TB: A city, a journey.
LM: New Zealand is unsurpassed for its incredible nature: spectacular beaches, volcanoes, geysers… You name it! But it's so far away…
TB: Where would you invest 100k?
LM: In my company, of course.
TB: And a million euros?
LM: The same, without the slightest doubt.
TB: If you were not an entrepreneur…
LM: I would try my luck in the real estate sector. I think it's a long-term and fairly safe investment, but right now I'm looking forward to creating a project that has an impact.
TB: What is Tech Barcelona for you?
LM: A ten out of ten ecosystem for entrepreneurs in Barcelona. A must.
Come to 4YFN-MWC to meet the Earthpulse project in person, from 27 February to 2 March, at Tech Barcelona's stand.