19 January 2023
TB Members Calling
Noticias
TB Members Calling #49 | Enric Solé: "Shared a few beers with my referent, Elon Musk"
19 January 2023
TB Members Calling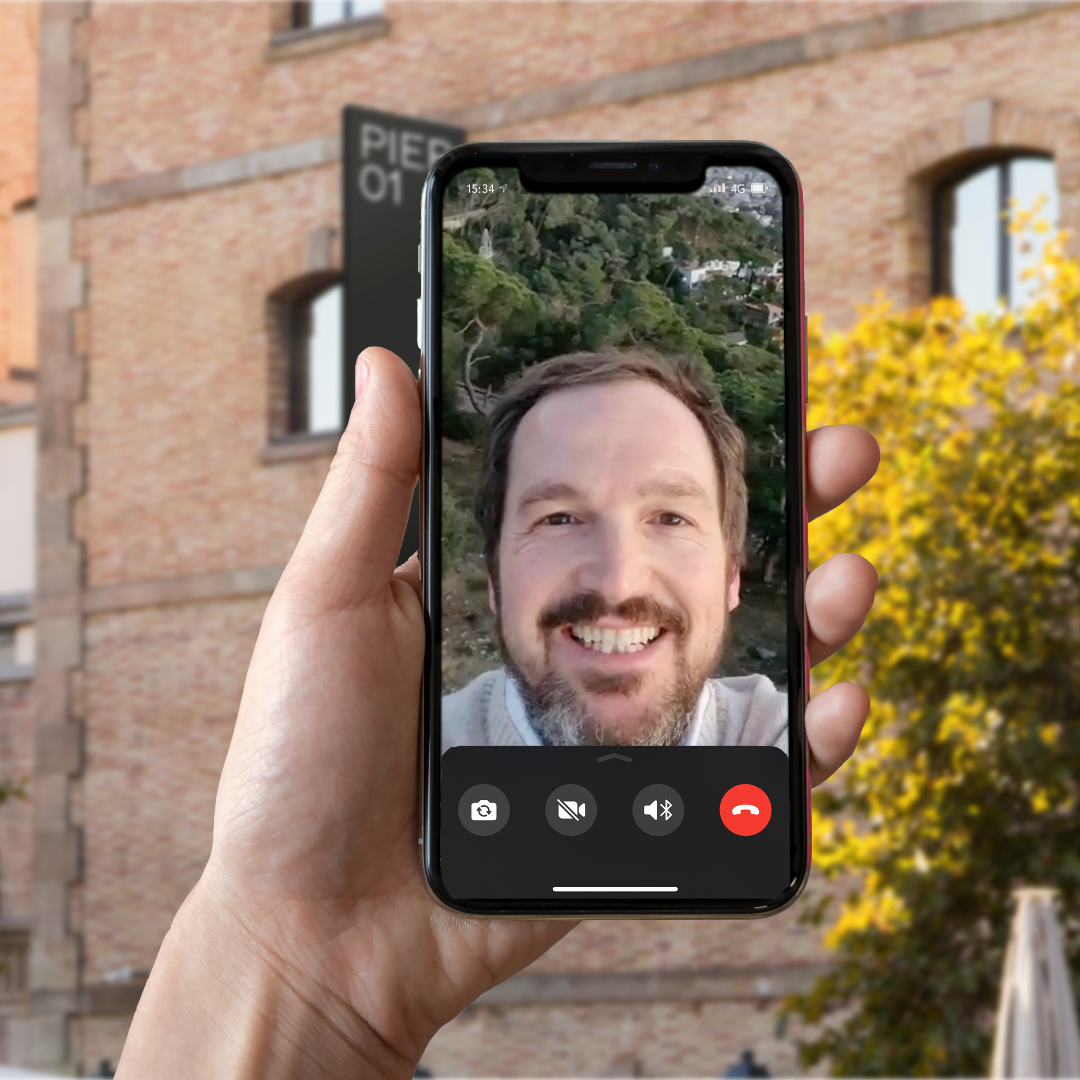 In 2001, long before WhatsApp or any other mobile messaging platform existed, SITmobile revolutionised the use of SMS worldwide with Enric Solé at the forefront of the company. After several years working in Palo Alto, and following multiple projects all over the world, the entrepreneur is committed to Barcelona with a vital project that seeks to welcome digital nomads.
Enric Solé (Barcelona, 1978) is a father of three, an engineer trained at the UPC and École Centrale de Lyon, a prolific investor and serial entrepreneur. At the age of 22, he travelled to the United States to experience the Internet boom from Silicon Valley. After that, he has not stopped creating business projects, both in Spain and in fifteen other countries spread over four continents, including Doyo Tech, Bettymovil, Gelpiu.com and Circles.house: his latest venture.
"It is the life project shared with Natalia Juncosa, my wife, and which we conceived during our time in the United States."
TB: What is the purpose of your project?
ES: At Circles.house we welcome this new wave of collaborative economy and new lifestyle of remote work, which of course is better than the solitary work I experienced during my early days as an entrepreneur. Located on the Vallvidrera to Tibidabo road, it is the best place to live -coliving- and work -coworking- for nomadic digital entrepreneurs, facilitating connections and forming a community that creates value for everyone.
TB: A good idea you have had.
ES: To emulate the coliving experience that I had at École Centrale and that also works in the hackerhouses of Silicon Valley, to offer it to today's entrepreneurs. It is a unique experience, with an exceptional design that makes you feel home away from home and more added value than staying in hotels or flats.
TB: A bad professional experience.
ES: Be very careful with partners! At the time I prioritised growth over good people, and I ended up learning a lot from this mistake. Especially in SITmobile, and I'm not saying this because of my partner, cousin and bosom friend Marc Bonavia, but because of another partner we had.
TB: The best advice you've ever been given.
ES: "If you want to change the world, start off by making your bed" by William H. McRaven. Very much applicable in the coliving 😉
TB: A professional reference that inspires you.
ES: Elon Musk; I shared a few beers with him at Antonio's Nut House in Palo Alto and I think he is not only a good person, but also the greatest venture builder in history. And I say this now that he is in a low point and it is easy to criticise him for possible mistakes he has made. But taking risks, making mistakes and persevering makes him greater for me.
TB: A technology that will shape the future.
ES: Without a doubt, Artificial Intelligence. Whoever knows how to use it better and sooner wins the game.
TB: What are you worried about?
ES: That artificial intelligence is in the wrong hands. As Elon Musk, founder of OpenAI as a non-profit organisation – which ceased to be a non-profit organisation with Elon's departure – says, the only way to fight an AI with bad intentions is to create a better one with good intentions.
TB: A start-up.
ES: Innovamat is spectacular! I would also like to mention some "solopreneurs" like Pieter Levels or Joshua Browder, who are on the rise and will take the world by storm.
TB: A book to recommend.
ES: "Shantaram, by Gregory David Roberts. Although I haven't seen the series yet, I loved the book during my time in India with a startup and Royal Enfield. Or "The Wealth and Poverty of Nations" by David Landes, which has always been in my thoughts when I travel.
TB: A series or film or song that defines your moment in life.
ES: "The Boys", "Black Mirror", "Finch"… I don't usually watch films. And as a song, clearly "Ay Mama" by Rigoberta Bandini.
TB: A recipe, a meal, a restaurant.
ES: The escudella we prepare at home; the calçotada is my favourite food; and the Carballeira restaurant in Barcelona, which was my grandfather's favourite.
TB: A city, a journey.
ES: The island of Bali as a family. It's a great experience, culture shock.
TB: Where would you invest 100k?
ES: 5k in 20 different and serious artificial intelligence startups or colivings.
TB: And a million euros?
ES: 50k in 20 different and serious artificial intelligence or colivings startups. By the way, we are crowdfunding!
TB: If you were not an entrepreneur…
ES: I would dedicate myself to an NGO that inspires me. I have worked for companies before – for example, when they bought mine – and I would not do it again.
TB: What is Tech Barcelona for you?
ES: A great platform for Barcelona startups and a way for entrepreneurs to help each other. Everything happens here: the success of some benefits others!