15 December 2022
TB Members Calling
Noticias
TB Members Calling #46 | Blanca Serra: "I fear that society will fail to connect with itself and turn us into robots"
15 December 2022
TB Members Calling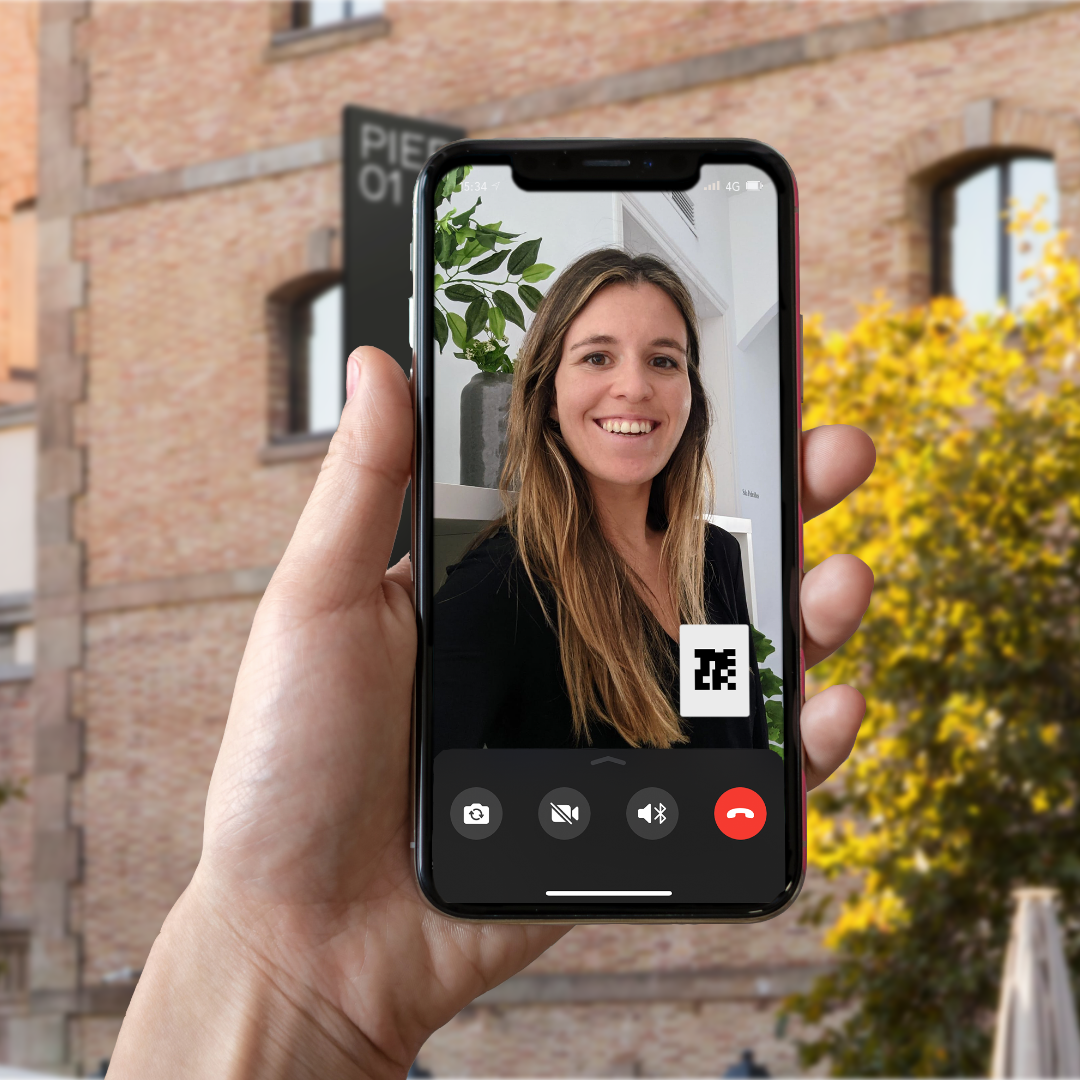 Blanca Serra (Barcelona, 1994) is the co-founder and CEO of UCloudStore, a Google Premier Partner that helps companies implement the Cupertino company's tools and solutions.
A graduate in Business Administration, with two master's degrees and a postgraduate degree specialising in business and digital marketing, she has been working for eight years at a Venture Builder that incubates technology start-ups, getting involved in four of them with the aim of helping them to become more innovative and intelligent through technology.
"My passion is working on digital projects and their internationalisation. I also consider myself a sports lover, keen to learn about other cultures and to know myself better".
TB: What is the purpose of your project?
BS: Our goal is to bring our customers to the cloud using Google Cloud technology. We work with companies that understand that technology is key to the growth of their business, and choose to adopt the cloud to simplify their work. We are located on four continents, operating in more than twenty countries, and have more than 1,000 customers thanks to our expertise in advising, integrating and adopting Google platforms.
TB: A good idea you have had.
BS: Betting on emerging markets with a lot of tech talent, as well as the rapid globalisation of uCloud in more than twenty countries in record time. We have talent in many parts of the world such as Argentina, Spain, Egypt, Colombia, El Salvador and Mexico. The cultural richness is incredible.
TB: A bad professional experience.
BS: I have had a bad experience in the administrative part of international management. With our expansion to so many countries, we had to manage more than ten different currencies and different tax systems, working with six different agencies. Until we had everything centralised and under strict control, it was a difficult time.
TB: The best advice you've ever been given.
BS: Working with passion, enthusiasm, vocation and perseverance. This is something we work hard at Ucloud, where we recognise that our greatest asset is our people. The best way to develop talent is through challenges and being the best version of yourself, and this cannot be achieved without passion and enthusiasm. A phrase that identifies me: "leave your mark on what you do".
TB: A professional reference that inspires you.
BS: My father, a self-made entrepreneur, has always wanted to grow professionally and personally and has focused his business on people. Being an entrepreneur is very demanding on an emotional level and he has helped me a lot to approach problems in a problem-solving way.
TB: A technology that will shape the future.
BS: Cloud. Cloud is a technology that has enabled users and companies to share information, products and services in an efficient way, boosting the development of the world's population. In recent years we have seen how the cloud has helped many entrepreneurs in emerging countries. We are committed to helping businesses in these countries create more opportunity and prosperity.
TB: What are you worried about?
BS: The rise of technology and having infinite amounts of information in the palm of your hand has had an impact on people's relationships and habits. New technologies are just tools to make our lives easier, but they cannot be a substitute for our inner richness, be it family, friends or quality time with oneself. I am really worried that society will not connect with itself and turn us into robots.
TB: A start-up.
BS: I choose two! Vermut, a startup that promotes leisure for people over 55, because it helps to combat loneliness. And To good to go, because it uses technology for a very good cause: not wasting food.
TB: A book to recommend.
BS: "27 personajes en busca del ser" by Claudio Naranjo.
TB: A recipe, a meal, a restaurant.
BS: Seasonal vegetable risotto. And my favourite restaurant is Swagatan, an Indian place in Barcelona that has the best Indian food I've ever tasted. Plus, I love spicy food!
TB: A city, a journey.
BS: For nature lovers, Madagascar, for the variety of animal species, the jungle, the natural parks and wild beaches. It is not very touristy.
TB: Where would you invest 100k?
BS: In the creation of a hub to train, provide tools, guide and empower women managers.
TB: And a million euros?
BS: I would definitely invest in companies in the technology sector that have people at their core and that have an impact on society.
TB: If you were not an entrepreneur…
BS: I have a great concern for my personal growth. And, without a doubt, I see myself travelling, getting to know different cultures and working with something related to travel.
TB: What is Tech Barcelona for you?
BS: It is an entity that helps connect startups and entrepreneurs with corporations, investors and all the agents of the ecosystem and it has helped me a lot to promote the development of my talent and entrepreneurship.