29 September 2022
TB Members Calling
Noticias
TB Members Calling #37 | Carles Brunet: "I can find everything I look for on the internet: that's why I studied cybersecurity."
29 September 2022
TB Members Calling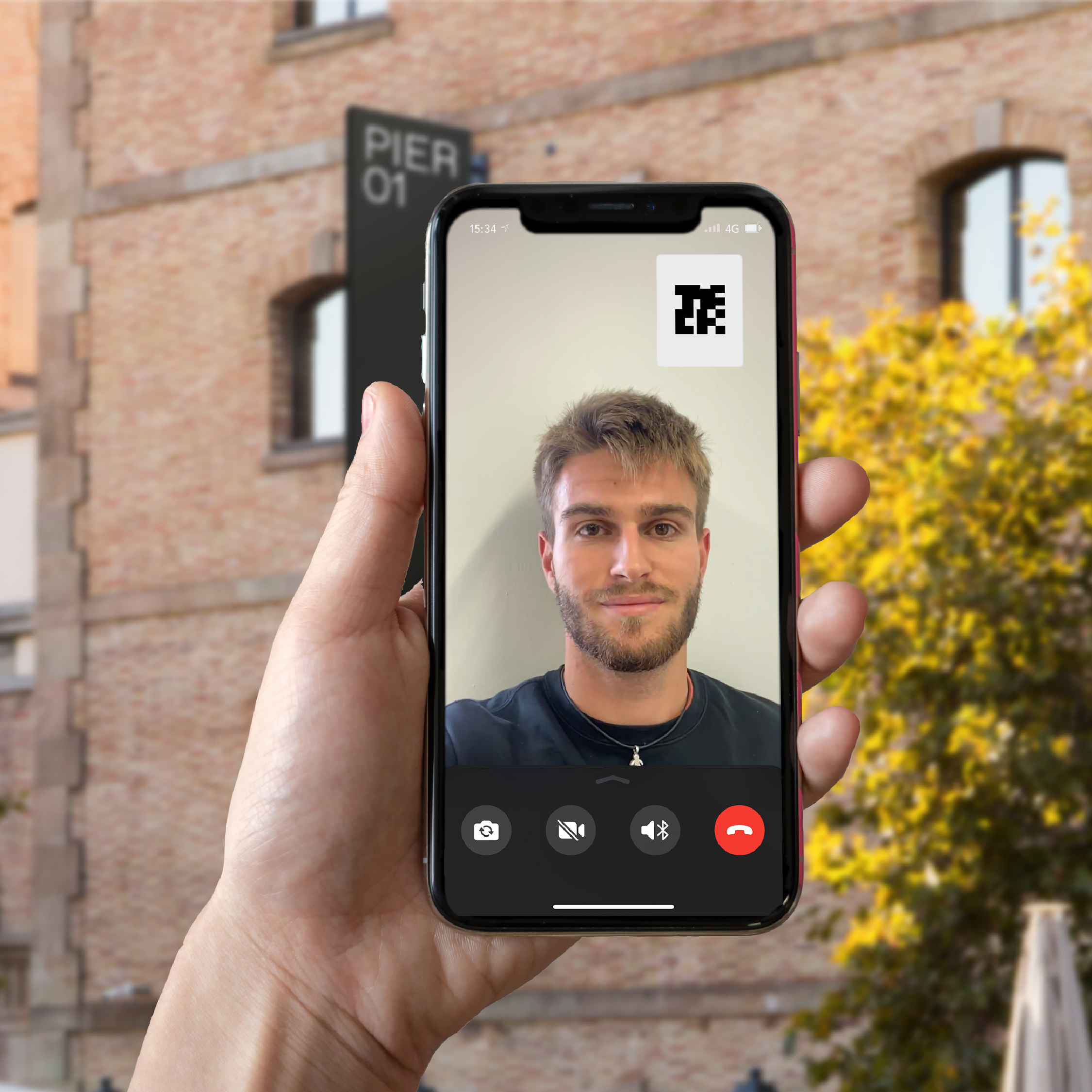 Carles Brunet Medina (Manacor, 2004)
Carles Brunet is self-taught and started programming at the age of 11, and by 13 he was already building websites and multiplatform applications. "I find everything I look for on the internet: that's why I decided to study cybersecurity, because I like to detect all the insecurities". At 18, he is the CEO and co-founder of Plaved, which he co-founded with his friend Toni Truyols: it is a remote inspection platform aimed at engineering, architecture and expert firms that is already in the market entry phase. So far they have been financed by boostrapping and with FFF (from family and friends architects, engineers and real estate professionals). After eight months incubated at ParcBIT (Parc Balear d'Innovació i Tecnologia) in Mallorca, Plaved has just landed in Barcelona to "validate with big clients and find new marketing opportunities". At the moment, he is more concerned about finding customers than investors.
"I consider myself a young entrepreneur, non-conformist, lover of innovation, reading and volleyball. I am studying a Bachelor of Science in Cybersecurity & Hacking at MSMK University; I have a Professional Certificate in Ethical Hacking (CPHE) from The Security Sentinel, and I never stop learning new things".
TB: What is the purpose of your project?
CB: Plaved's mission is to refocus site visits and improve the management, supervision and documentation of processes in companies. We mainly focus on architecture, building and property management, although our solution is very transversal.
TB: A good idea you have had.
CB: When I was 15 years old, I did all the integration, installation and migration of the infrastructure of my school (IES Mossèn Alcover) to Google for Education (now Google Workspace) on my own initiative.
TB: A bad professional experience.
CB: Officially, I started working at the age of 16 for a digital and marketing consulting firm in California (on remote). Although I worked with many technologies, it did not bring me the gratification and recognition I had hoped for.
TB: The best advice you've ever been given.
CB: Think big. Start small. Learn fast.These are just 6 words that I learned at the beginning of my adventure as an entrepreneur. Basically, it conveys to me the importance of persevering in what you do, but above all, of maximising learning. If the foundations are solid and the start is on the right track, the chances of growth increase significantly.
TB: An inspiration.
CB: Without a doubt, Steve Jobs. He marked my childhood with his way of thinking and his way of presenting innovation to the world. He is a total reference in the professional field, although he is not a reference in the social sphere.
TB: A technology that will shape the future.
CB: In my opinion, everything related to AI and Machine Learning (see: GPT-3, DALL-E 2…), Web3 and machine vision will mark a turning point in our "technology" paradigm. This turnaround is the wave that startups should try to join.
TB: What are you worried about?
CB: Worry is inherent in the development of a startup, and mismanaged uncertainty can be worrying. Other than that, the well-being of my family and social stability are important to me.
TB: A startup (other than your own).
CB: Bi2Rent wants to catapult mid-term rentals and the quality of life of digital nomads.
TB: A book to recommend.
CB: Being a book lover, I have a hard time choosing one, but if I could choose one related to entrepreneurship, it would definitely be "El Método Lean Startup" by Eric Ries, and as a novel, "The Institute" by Stephen King.
TB: A series, film or song that defines your moment in life.
CB: Right now, I feel very identified with "Yggdrasil" by Brothers of Metal. It makes me feel resilient and willing to fight against the obstacles that arise in everyday life.
TB: A recipe, a meal, a restaurant.
CB: Las Carajacas, from Gran Canaria. Liver, in sauce and with a very special touch of spices. As a restaurant: Sa Fonda, in Manacor.
TB: A city, a journey.
CB: Rotterdam, for its modernity, the Dutch way of life and the appearance of the infrastructures. And as a trip, my recurring visit to the Canary Islands, to visit the other half of my roots.
TB: Where would you invest 100k?
CB: In helping entrepreneurs in a super early-stage. I would split it into 4 tickets of 25k and choose 4 startups with a good MVP and technology as a base.
TB: And a million euros?
CB: In structured investment in R&D&I against cancer, Multiple Sclerosis and rare diseases.
TB: If you were not an entrepreneur…
CB: I would probably fight to be one of the best members of a Red Team in a technology-based startup, or I would go into cybersecurity consulting on a freelance basis.
TB: What is Tech Barcelona for you?
CB: Although we are still newcomers, I consider it to be the innovation hub of reference in the ecosystem of technology companies in Catalonia and, at the same time, a place where we can grow day by day and share workspace with professionals that allow you not to lose focus and create synergies.