2 February 2022
TB Keynote
Noticias
TB Keynote #1 | Mariona Serra: "The strength of teams lies in their differences, not in their similarities"
2 February 2022
TB Keynote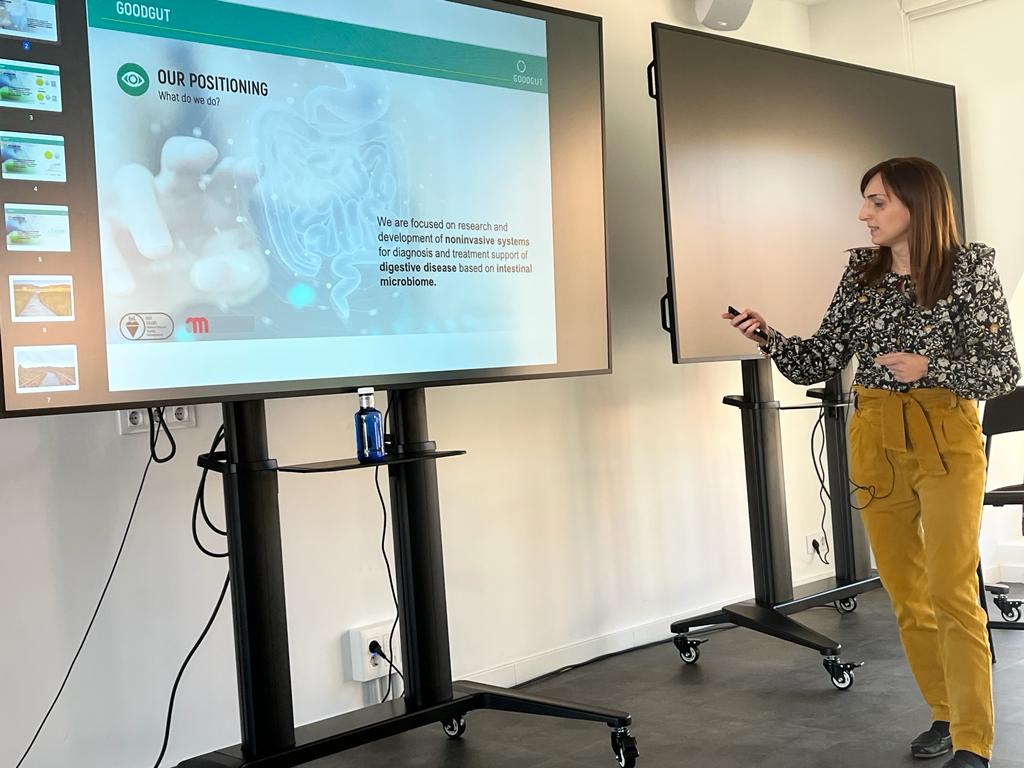 The young entrepreneur Mariona Serra, director and co-founder of GoodGut, has made the leap from science to business. The biotech start-up, created in 2014 by a team of researchers from the University of Girona and the Institut d'Investigació Biomèdica de Girona Doctor Josep Trueta (IDIBGI), is dedicated to the research, development and commercialisation of diagnostic tests for digestive diseases. After consolidating its project during the pandemic, the company was acquired in August 2021 by the Girona-based pharmaceutical company Hipra, with which it intends to begin its internationalisation process in Europe.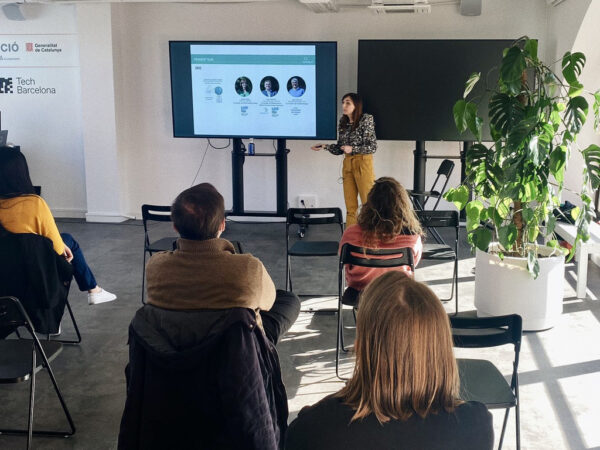 Mariona Serra was the guest of our Keynote, a session in which she shared her experience and vision of the sector. We leave here the video of the event and a summary of her main learnings:
The strength of the team
GoodGut went from having purely technical profiles -coming from the world of scientific research- in its early days, to incorporating business and hybrid profiles. "The strength of teams lies in their differences, not in their similarities. Don't limit yourselves: choose the people who best complement the staff, with their strengths and weaknesses. At the end of the day, the most important part of a company is its people".
Defining problems to obtain solutions
"Define all the possible outcomes you can get in your clinical study and plan what to do in each scenario. If you do it right, you almost have the solution". After studying the market, the company redesigned the diagnosis commonly used to identify colorectal cancer, providing its own solution under the same screening process, which is easy and quick to apply. In this sense, Mariona Serra stresses the need to keep "one eye on the market and the other on the laboratory". As a result, "the introduction of our test reduces 28% of unnecessary colonoscopies and 61% of false positives," says Mariona.
Companies with an impact
"GoodGut does not rely on a single set of products, but on a culture and vision that can change the world.  For example, during the pandemic, patients no longer had access to diagnostic tests performed in hospitals and health centres, so GoodGut decided to open a web portal to sell tests linked to medical appointments.
Financial or industrial partner?
"The industrial partner has experience in the market, which reduces risk and makes it easier to bring our solutions to new markets. With the acquisition by Hipra, the pharmaceutical company gains presence in its human division, and GoodGut will be able to market its products internationally, with the constant feedback of a large company.