Noticias
Startup and Art, entrepreneurs show off their art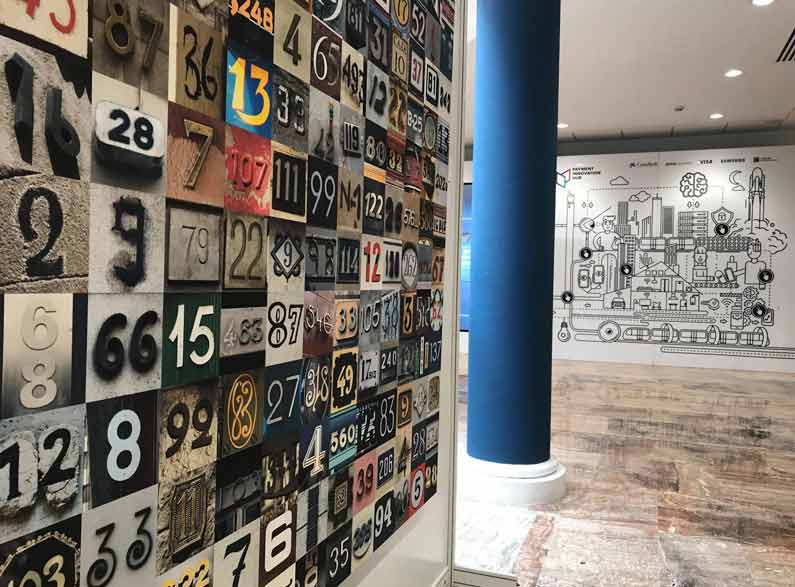 In Barcelona, the entrepreneurial ecosystem never stops growing or surprising. A pool of new talent; not only of digital talent, but perhaps also artistic talent. A discovery made by Gerard Compte, founder of FindthatLead, while he was checking his Instagram account. He was looking at photos shared by other entrepreneurs on this website when he discovered art by colleagues such as Christian Rodriguez and Mo Gaspart, founders of Byhours, and of Marc Borell from BeMobile. On this social network where everything is connected, he also found other art-loving entrepreneurs such as Nacho Sala, founder of Atrápalo; Mar Alarcón, founder of SocialCar; Toni Mascaró from eMascaró; and even the professional artist Pablo Mieres from HeavyDots.
That's how Startup and Art, came about; a community founded by tech entrepreneurs in Barcelona who share a common interest, art. The project, which aims to enable entrepreneurs in the city to develop their passion for art, made its debut on 4 July at an exhibition which, of course, chose Barcelona Tech City's Pier01 as its stage. The lobby at Palau de Mar was used as an exhibition hall to display paintings by those entrepreneurs with an artistic flare.
"Startup and Art is an initiative started by a group of entrepreneurs from Barcelona and which has gained strength very quickly. It aims to reveal the more human and creative side of the city's entrepreneurs, as a kind of revival movement. The collective art exhibition was the ideal event to let the city's growing transversal creativity run free", explains Mar Alarcón, founder of SocialCar and one of the exhibition's contributors.
It's an exhibition which has publicised the work of these artists and which also hopes to attract the attention of other local and global entrepreneurs who want to share their passion for art, be it in the form of painting, dance or music. Startup and Art, a knowledge community, aims to grow on an international level and export its exhibitions, as well as promoting meeting places in which entrepreneurs can express their artistic skills. Art and technology together as one.
"Seeing how a crazy idea is taking shape thanks to all the effort of Barcelona Tech City and all the other elements gives me reason to think that the next session will be even better. We've had the chance to show off our most personal art and open up our feelings to the world, something that entrepreneurs avoid", points out the promoter Gerard Compte, who also suggests that new exhibitions will take place and even envisages an international reach for this Barcelona initiative.