29 October 2021
TB Online
Noticias
ONLINE SESSION 42: Regulatory Challenges and Future Scenarios for Invisible Banking
29 October 2021
TB Online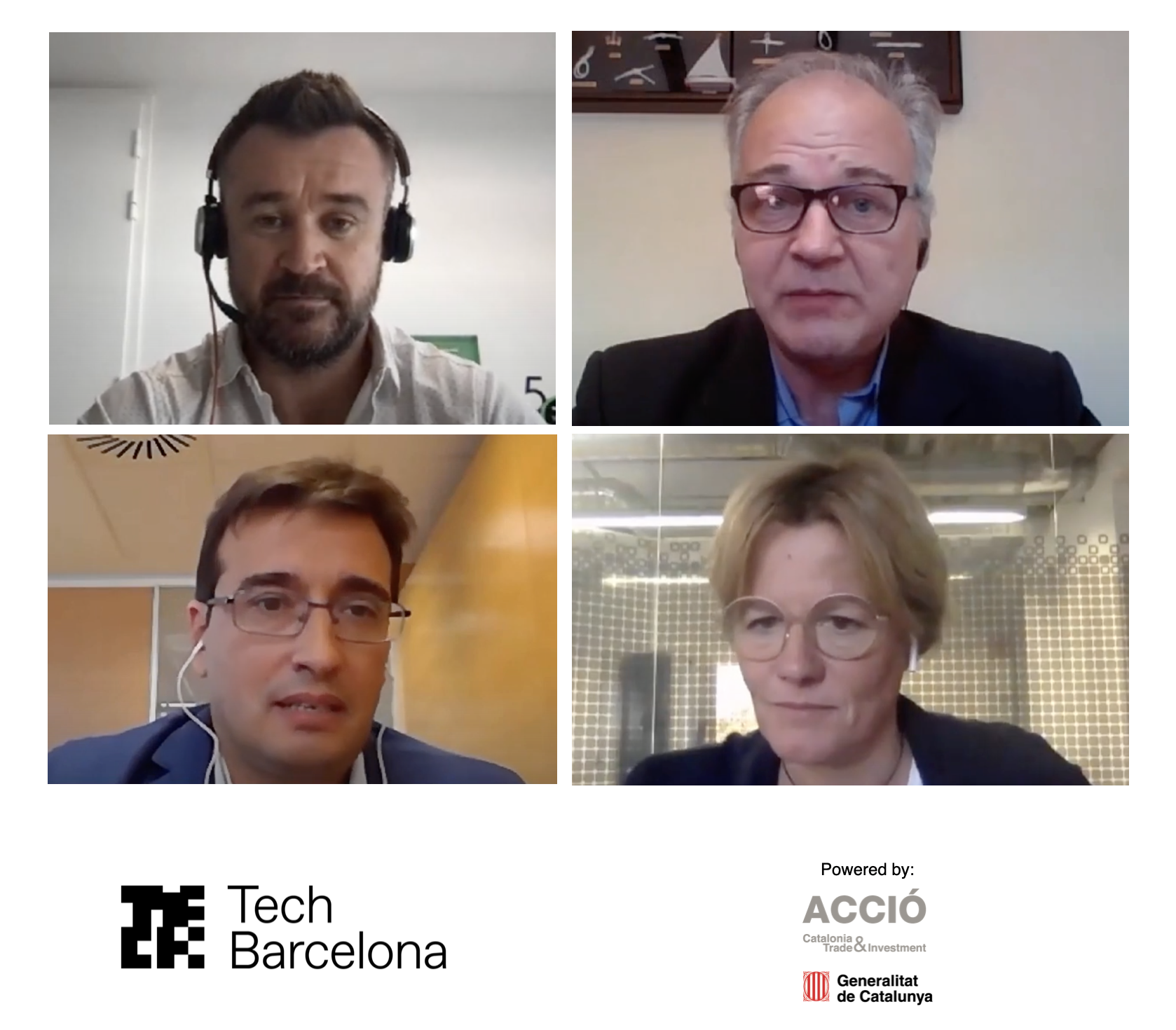 The technological transformation of the financial industry encompasses a broad spectrum of applications, technologies, actors, challenges and future scenarios. We address them in this new content session at Tech Barcelona with the participation of IBM, Kantox and The Logic Value.
Speakers:
Jaime Berrocal, IBM Cloud Business Manager for large accounts and expert in the financial sector.
Lorenzo García is co-founder and CEO of The Logic Value. Fintech created in 2012 that offers B2B solutions to digitise and automate processes in the financial sector.
Philippe Gelis is co-founder and CEO of Kantox, a pioneering start-up specialising in currency management.
Moderator:
Mar Galtés, Corporate Development Director at Tech Barcelona.
Take aways:
Technology is an enabler, transformation requires new business models
The challenges for the sector go beyond regulation.
The future of the sector will be an even more complex ecosystem with interrelationships between actors.
"We have been talking for a long time about the need for the financial sector to go digital. Because of customer demands (increasingly digital) and the need to find new business models. Collaboration models between companies inside and outside the sector are becoming more and more common". (Jaime Berrocal)
The value of cloud in fintech
"From IBM we try to get closer to the specific needs of the sector: we add a layer for the specific needs of a company in the financial sector, and we focus on security and data sovereignty" (J.Berrocal).
The evolution of fintech businesses
"The Logic Value started as an algorithm that worked well but we realised that reaching the end customer is very complex if you are not a financial institution; now we have a virtual assistant that solves financial questions for banking institutions. We have found technological partners such as IBM along the way, which has allowed us to create a b2b business model.  (Lorenzo García)
"The IBM team brings us into their ecosystem and we see technology. The Logic Value is growing, attracting the attention of other companies. Two years ago they called us and presented us with a challenge. We have created a solution that brings a lot of value to banks but also serves insurance companies". (Lorenzo García)
"Kantox started as a foreign exchange transaction platform and we have evolved into a B2B foreign exchange management solution. We are a technology company, but to innovate in a sector you have to change business models. I am technology agnostic, the technology behind it doesn't matter to the customer. What people want is the product. (Philippe Gelis)
Technology and regulation
"Technology is an enabler. At IBM Cloud as a provider we have two challenges: to have the best possible, robust, solvent technology. And to make the adoption of this technology as easy as possible. In fintech we focus on regulatory barriers; and on facilitating the infrastructure that guarantees the greatest security and data protection" (Jaime Berrocal).
"Regulation is a challenge, it requires a lot of reporting, but for us it has not been a brake. When you have very rigid systems like the bank it can be a pain point. in the end it is more a cultural thing than anything else. (Philippe Gelis)
"When you create a pilot, you don't need your own system. But when you sell the product to a financial institution and it has to go into production, you need the technology to meet certain standards and be certified. For us it was important to focus on IBM technology. (Lorenzo García)
Future challenges
"The ecosystem is becoming increasingly complex and fragmented. Banks are not going to disappear, but only the big ones will remain. They will survive if they specialise. There will be dozens of players in a much more complex ecosystem. (Philippe Gelis)
"Traditionally banks had thousands of people dedicated to technology. Even banks have created companies from these resources. Large institutions are increasingly outsourcing these services, both in technology and innovation. The relationship models are becoming more complex but more valuable". (Jaime Berrocal)
And we end the conversation with a phrase from Jaime Berrocal that should be internalised in all sectors: "We are in an ever-changing scenario, whoever stands still dies".