Noticias
ONLINE SESSION 40 | Family reconciliation and technology. How to make parents' lives easier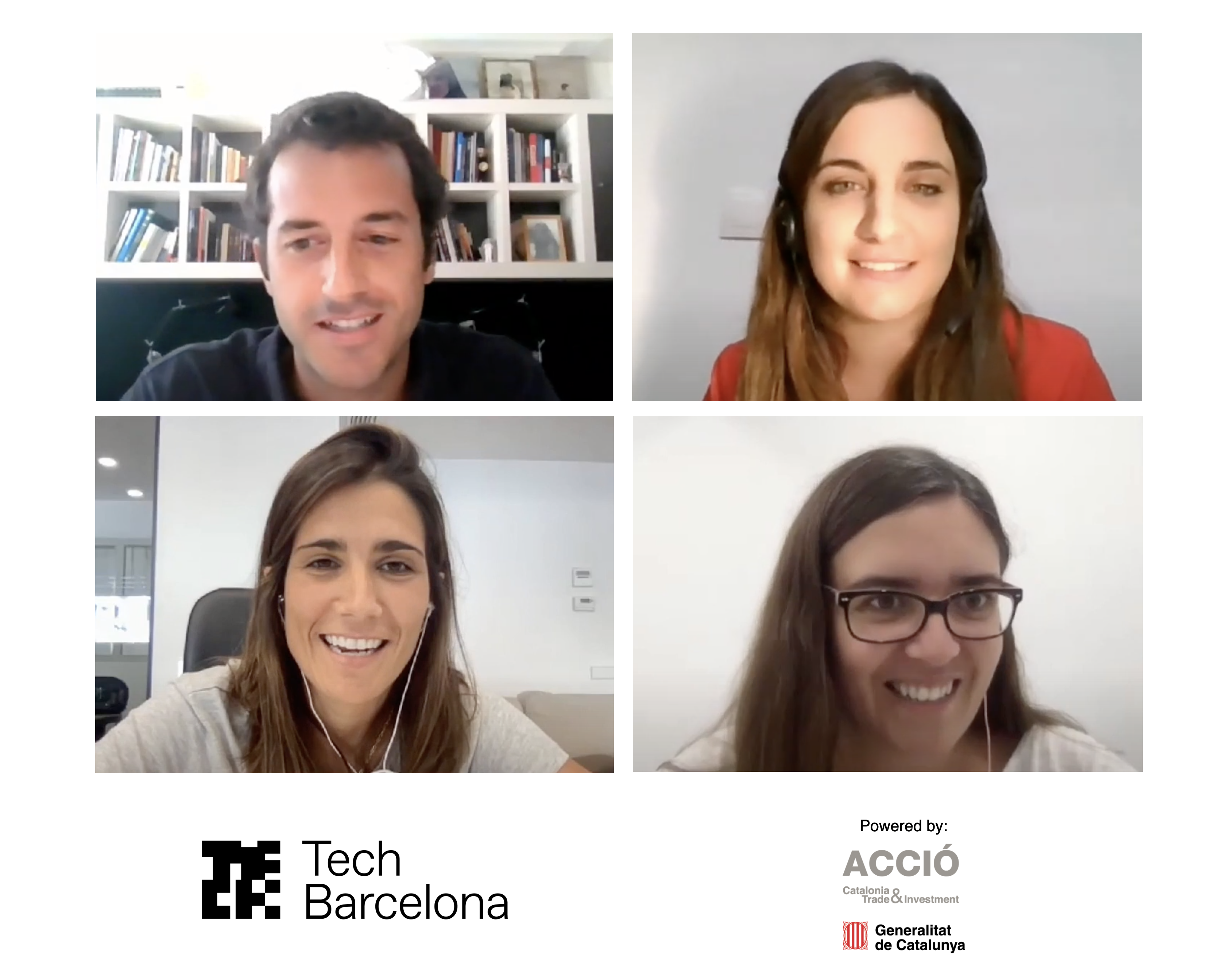 Speakers:
Moderator:
Eva Rosell, Director of Strategic Projects at Tech Barcelona
Innovation to achieve family reconciliation. Superwomen do not exist, as Anna Navarro, recognised as the world's most influential woman in technology, reminds us. The routine of many parents is a constant balance between work, family and the hope that there will be something more afterwards. In the wake of the pandemic and teleworking, work-life balance is a more visible challenge, but so are the opportunities that technology offers to find solutions.
We spoke to startups humanITcare, LactApp and Nannyfy, and a large corporation like Nestlé, to see how they are designing or redefining their value proposition to be allies of families in this war against time.
humanITcare 
Created in 2018, and led by Nuria Pastor, humanITcare is a platform that helps professionals and patients to monitor health remotely thanks to artificial intelligence.
Núria Pastor: "Our mission is to radically improve access to health. That has meant implementing new services. We are very focused on device-based care, we include telemedicine, we have digitised cardiology units in several hospitals…. In the end, you have to listen to the user".
LactApp
Founded in 2016 to coincide with its founder's second motherhood, LactApp supports mothers during the breastfeeding period with personalised support. The app answers more than 100,000 queries a week automatically, also through artificial intelligence.
Maria Berruezo: "Our idea from the beginning was that everything should be online and personalised. Perhaps the biggest challenge has been the localisation, in maternity and breastfeeding there are many local peculiarities".
Nannyfy 
Nannyfy started as a home babysitting service and radically changed its value proposition after the pandemic to an online platform with educational and interactive content for children.
Clàudia de la Riva: "We have tried to generate a new educational experience, interactive and close. We are based on methodologies and we really like the individualisation part".
Nestlé 
The world's largest food company is looking for new opportunities in the baby nutrition category beyond product sales. Building personalised and trusted relationships is at the heart of this new strategy.
Pablo Raventós: "It has radically changed the way consumers interact with the baby nutrition category. We see the need to generate communities, and we cannot be left behind by these new companies in the sector.