13 July 2023
TechUp Nights
Noticias
Recap: Tech Up Nights Vol.8
13 July 2023
TechUp Nights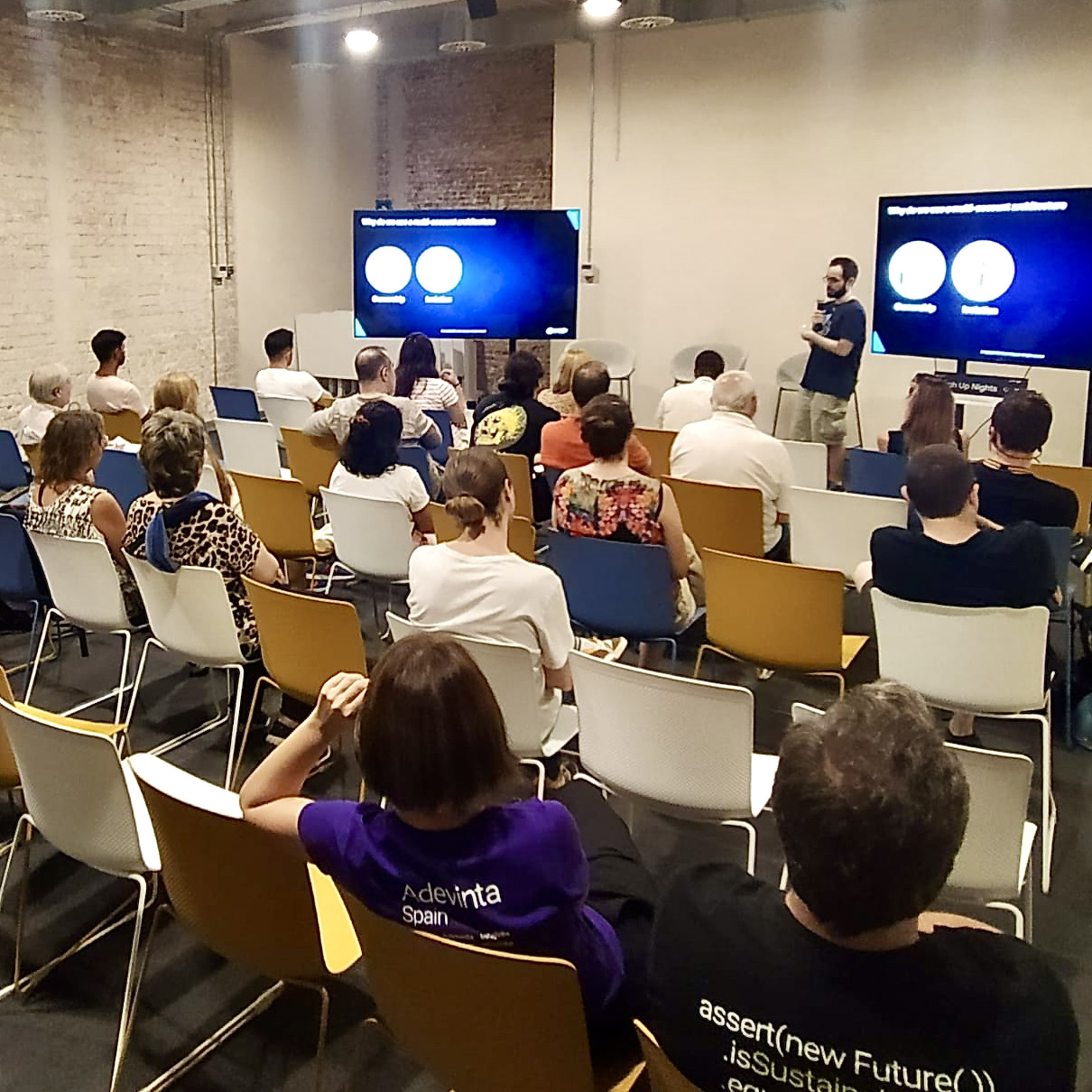 Adevinta Spain and Ocado Technology rocked the stage at the very first Tech Up Night held at Pier07, Tech Barcelona's Health & Life Sciences hub.
While we eagerly await more editions in the upcoming months, here's a quick rundown of what we took away from this session made by and for techies:
Joan García – Senior Cloud Engineer at Ocado Technology
When running a new business, it's typical to start with a single AWS account, where all your services run. However, as your business grows, you might start facing scalability issues when it comes to AWS infrastructure. For example, the workload of a client can impact the performance of another client's service, or you might have trouble auditing all your infrastructure in a structured manner. To solve that problem, it's recommended to use a multi-account architecture. In this session, we've seen what a multi-account architecture is, how to build it, and how you can leverage it to boost your infrastructure at scales and improve its performance while keeping it secure and auditable.
Marc Planaguma – Director Data Platform & Governance at Adevinta Spain
Marta Diaz – Product Owner Data Platform at Adevinta Spain
Adevinta Spain, as a leading player in the tech industry, has been working on its data journey to go from a data platform to a data products platform. Here's how to do it:
Balance Centralization and Decentralization. It's important to balance control and accessibility in building a Data Products Platform.
Change Management is Crucial. Effective change management is vital when transforming data practices. Clear communication and adaptability are key.
Speed and Scale Matter. There's a need to efficiently manage data in real-time, matching the pace of business growth.