16 November 2022
TB news
TechUp Nights
Noticias
Recap: Tech Up Nights Vol. 4
16 November 2022
TB news
TechUp Nights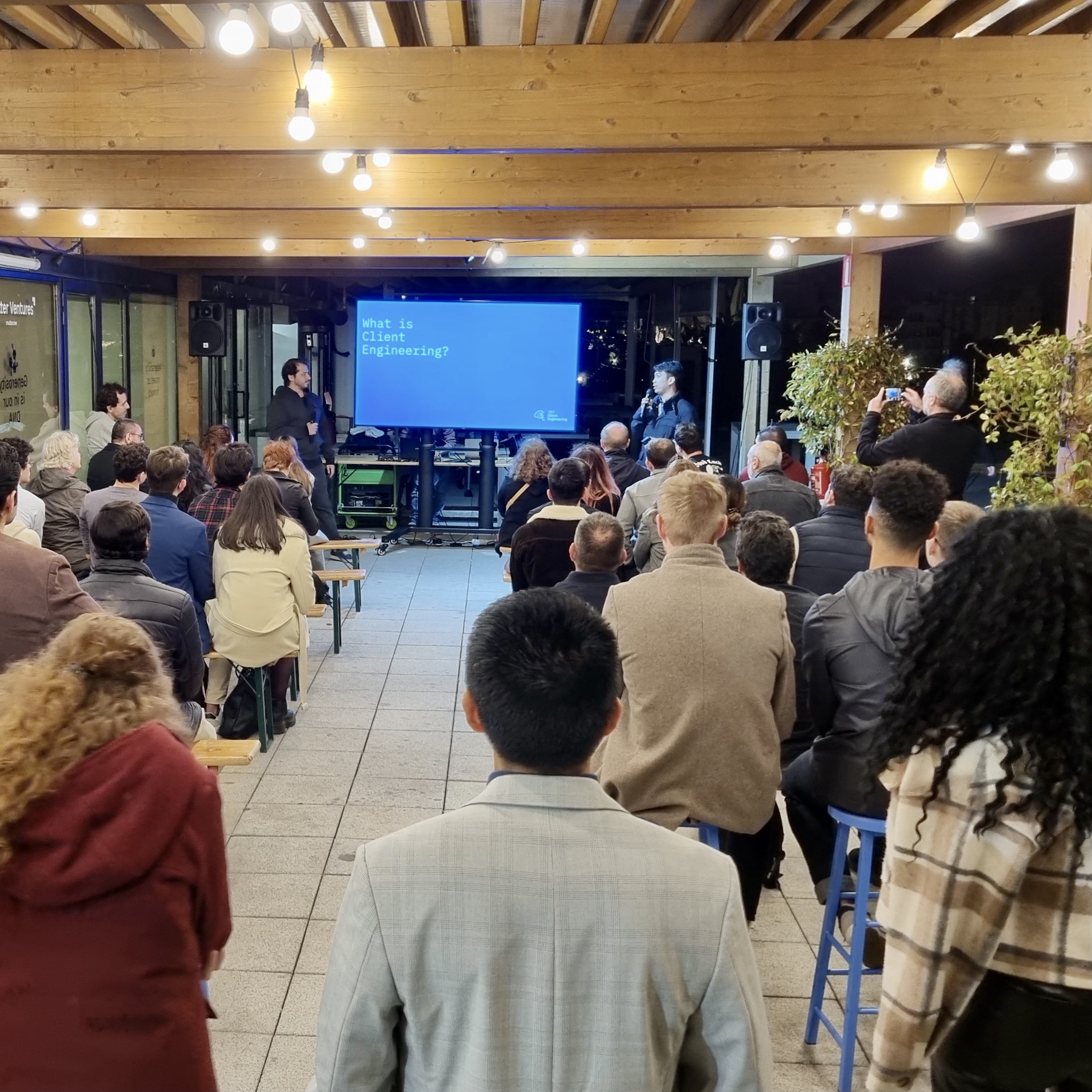 The fourth and last edition of Tech Up Nights in 2022 was a blast! Engineers, data scientists, software product managers and many other tech profiles gathered at Pier01's Rooftop to talk about metrics and AI with Ocado Technology and IBM, and to connect with the ecosystem.
Here you have a recap of the speeches:
Predicting and improving team performance: metrics and Monte Carlo forecasting
Jordi Montornés, engineering Team Lead at Ocado Technology, shared how to find the right metrics and highlighted the importance of applying them to perform a more accurate forecasting. In this way, teams can improve their performance and get the result that they expected.
Naval route optimization with AI.
Erim Yurci (Site Reliability Engineer at CE) and Wayne Cabanto (Technology Engineer), both at IBM, showed a real use case of maritime routes optimization in which Machine Learning and several APIs were used. Plus, the design of a Human Machine Interface was crucial for its consumption.
This event counted with the support of Ajuntament de Barcelona.