5 October 2022
TB news
TechUp Nights
Noticias
Recap: Tech Up Nights Vol. 3
5 October 2022
TB news
TechUp Nights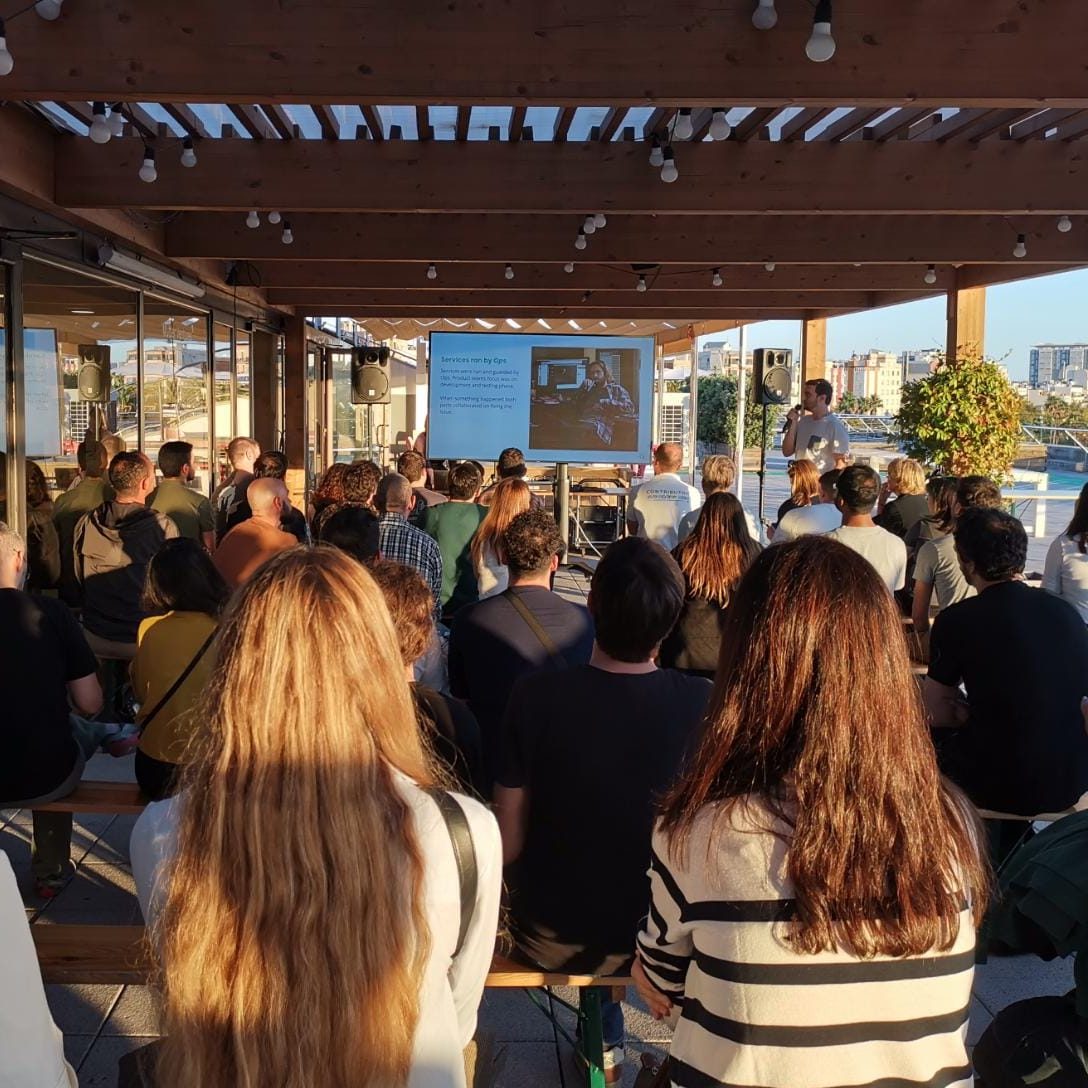 The third edition of the Tech Up Nights was, once again, a complete success. A top tech community gathered on Tech Barcelona's Pier01 to discover leading tech projects being developed in the city and to share best practices and challenges in an open dialogue. Tech Up Nights is an initiative originally created together with Ocado Technology. Here you have a recap of the speeches:
Ocado Technology: Juan Jesús Torreño (Software Engineer). Building B2B services monitoring dashboards using New Relic.

Ocado Technology presented in-house built monitoring dashboards that enables them to create an easy-to-use graphical interface and to hand over error alerts to the service desk during working hours. Run in New Relic, this graphical interface takes advantage of the observability platform's data ingestion system, real time monitoring of the external infrastructure and services, as well as transaction results. The result is a powerful support tool that is highly customisable, reduces costs and is flexible enough to allow the monitoring of different types of services or complex systems. This solution is agnostic, thus it can be applied to other businesses.
SeQura: Jaime Velaz (Staff Software Engineer). Our path to observability: why to invest in it, where does it helps, how it helps us improve and grow.

Sequra shared with us how improving the Observability of their systems is helping them empower product teams to own their services, improving the overall incident management processes. All that using open source solutions like the ELK stack for logs, Prometheus and Grafana for metrics, and OpenTelemetry project together with Jaeger for tracing.