12 July 2022
TB news
Tech Barcelona
TechUp Nights
Noticias
Recap: Tech Up Nights Vol. 2
12 July 2022
TB news
Tech Barcelona
TechUp Nights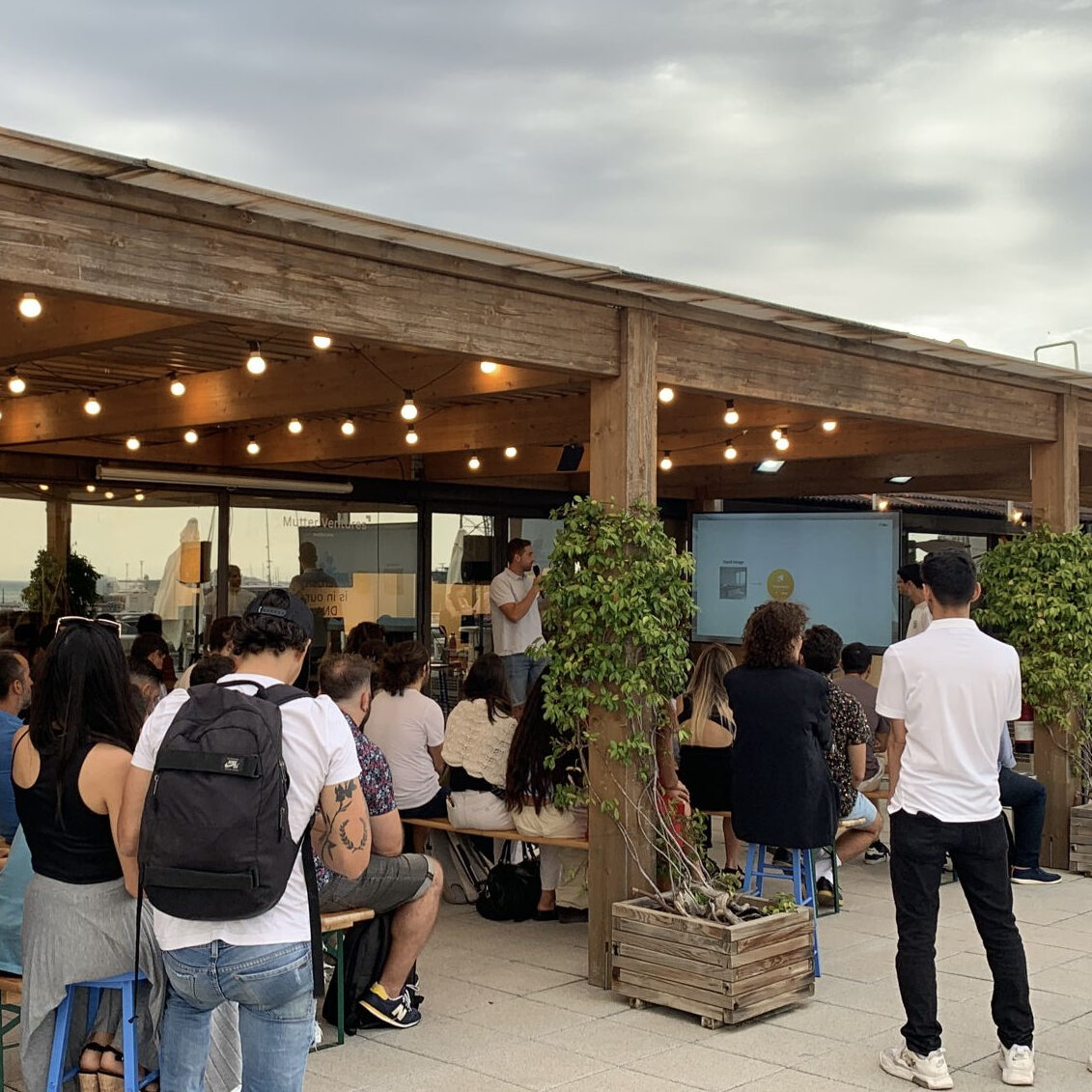 The second edition of the Tech Up Nights was a complete success, gathering a top tech community willing to get to know leading tech projects that are being developed in the city. Pier01 rooftop is the best place to meet, while chatting and enjoying the views. Tech Up Nights is an initiative originally created together with Ocado Technology aiming to involve the leading tech companies in Barcelona. Here you have a recap of the speeches:
Ocado Technology: Miquel Puig. Is your search engine ready for ANY language? Our story with Japanese.
In this insightful presentation about Ocado Technology's search engine, Software Engineer Miquel Puig walked us through adapting the company's search engine to Japanese. How difficult could it be to extend a search solution that already works in multiple languages to include a new one? An apparently straightforward and minimal effort project turns out to be a significant engineering challenge requiring rethinking and redesigning some of the features. Why? Because the engine was primarily designed with western languages in mind. Miquel explained the basics of Japanese, unveiling some of the complexities this language poses to the search domain and Ocado Technology's existing system, the solutions implemented, and lessons learned.
This project is one of many exciting projects of Ocado Technology, the global tech player behind the online shopping of 11 of the world's most forward-thinking retailers. With its origins in the UK in 2000, Ocado Technology is at the cutting edge of technology. The team is excited to be sharing knowledge with the community throughout the Tech Up Nights series. Stay tuned for the next editions!
StageInHome: Pol Albacar and Pau Domingo. Automatic decoration for your indoor spaces. How we use "magic" AI algorithms to generate unique images and increase real estate sellings.
StageInHome is providing decoration services to facelift properties about to be listed in a matter of seconds and at affordable prices, a fraction of the traditional home staging projects, as it doesn't need human decorators to drive this decoration process thanks to its patented technology. Machine Learning & Computer Vision Engineers Pol Albacar and Pau Domingo explained how the company's technological stack pivots mainly on the use of conditional Generative AI Models, but also other AI Models such as Classifiers, Object Detectors and Segmentators which can process and predict relevant information on images that will be useful for the image generation process. Their approach is also fully scalable and most importantly, more sustainable, as some of the projects include ephemeral decoration that will be eventually removed when the new tenants move in.