Noticias
Pier07 Health Afterwork | Luis Ruiz-Ávila: "Our jobs are about improving people's health through the creation of sustainable businesses"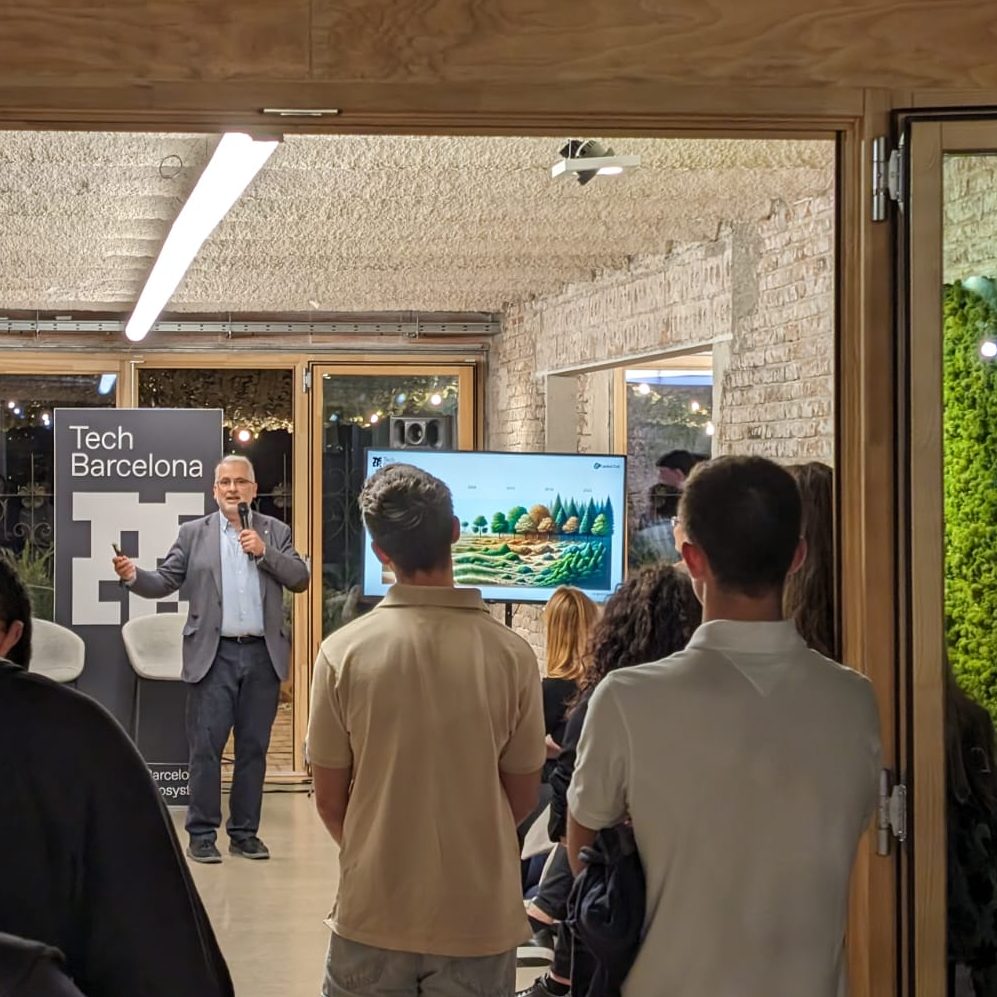 Luis Ruiz-Ávila, a pivotal figure in the history of the biotech sector in Catalonia, has been a part of this ecosystem since its inception. An optimist at heart, he shared his energy with the vibrant audience gathered at Pier07 for the monthly Health Afterwork organized by Tech Barcelona in collaboration with Capital Cell. However, he emphasized that the health industry is not only about figures; it's about the 'Why.' Luis poses a question to all his students at UIC: "What are your reasons –your whys– for being involved in biomedicine?"
And he has his own answer as well. Having found himself too often in situations (imagine conversations at a wedding table) where people criticize how the pharmaceutical industry profits from the bad health of people, Luis firmly believes that our jobs are about improving people's health through the creation of sustainable businesses. A patients association once gave him a sand clock as a present, with the (poignant) message: "Our time is in your hands". This represents the bright side of the industry – the 'Why' that propels our health-focused Pier07 community forward.
–––
Ph.D. holder in Biology, Luis Ruiz-Ávila began his career as a researcher. In 1997, he transitioned to the industry where he led projects in pharmaceutical companies such as Almirall Prodesfarma, and also played a significant role in pioneering spinoffs like ERA-Biotech and Advancell. In 2008, he founded Janus Developments, a biotechnology company focused on acquiring academic projects, technical maturation, and subsequent licensing.
In 2013, Janus Developments entered into an agreement with the pharmaceutical company Ferrer, involving a substantial investment commitment, leading to the creation of Spherium. Ferrer completed the acquisition of Spherium in 2019. Since then, Luis has been actively involved in early-stage biotech companies as an advisor, mentor, angel investor, or director through his company Janus Project. He operates from the coworking space at Pier07 in Tech Barcelona. Apart from his roles in business, he is also a professor, author, and speaker. He served on the board of directors of Asebio and is one of the founders of CataloniaBio.