15 December 2021
TB Online
Noticias
Pepe Agell: "Silicon Valley is more a state of mind than a physical place. You can be a Silicon Valley company without being there".
15 December 2021
TB Online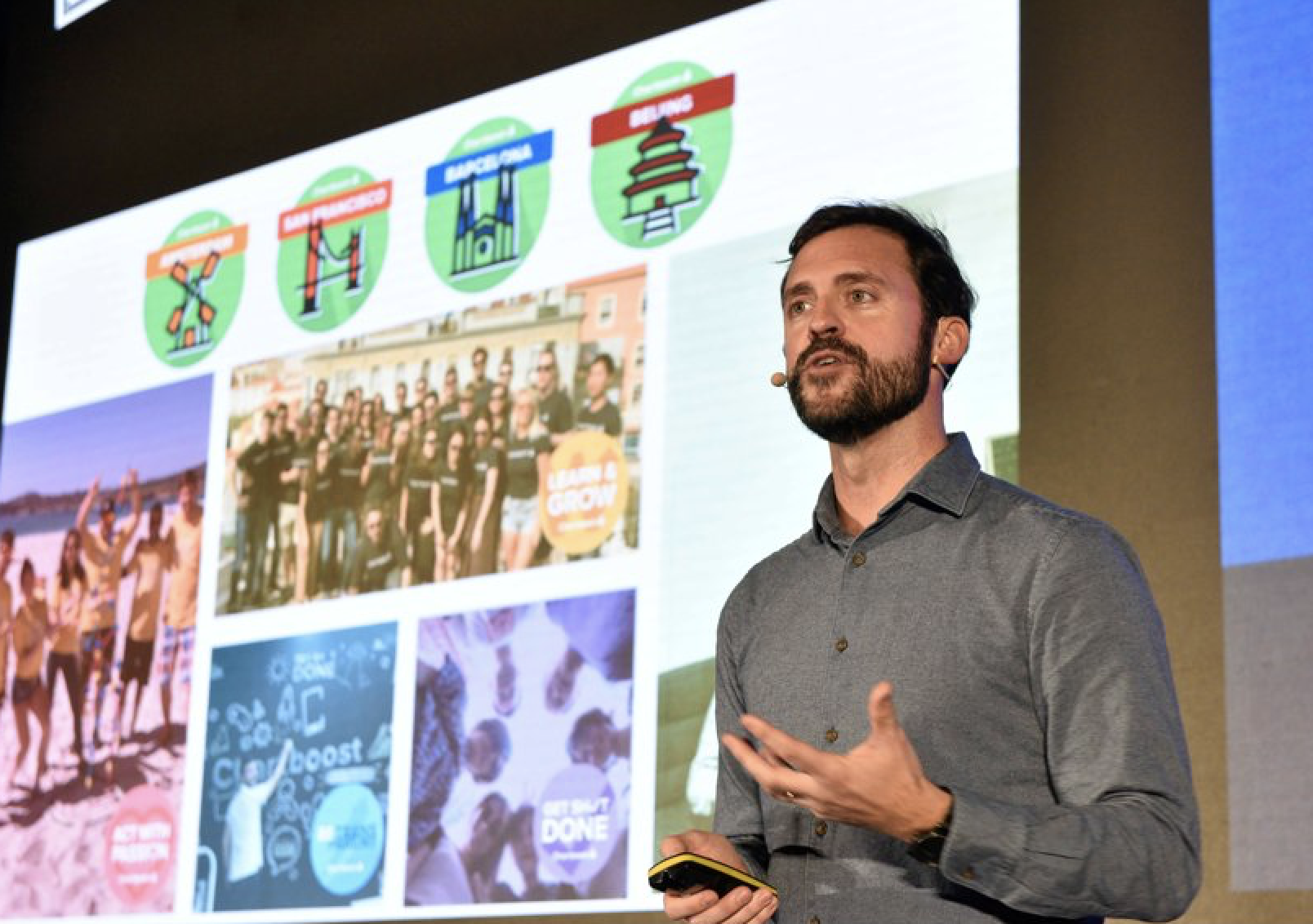 Pepe Agell and Maria Alegre moved to Silicon Valley in 2008, and in 2011 they founded Chartboost, a marketing tools platform for game developers that in 2021 they sold to Zynga, one of the giants of the interactive entertainment sector, listed on Nasdaq. In this ten-year history, Chartboost has gone through all the lives to become a company with more than 100 employees and offices in San Francisco, Beijing, Amsterdam and Barcelona. In this talk with Miquel Martí (Tech Barcelona) and Oriol Sans (ACCIÓ), Pepe Agell explains some of the keys to his career as an entrepreneur. And he gives us exclusive news: in 2022 he returns to Barcelona, now as an investor, to open the Pear VC office in Europe.
Here is the video of the session and a summary of the main takeaways.
"In three years we went from zero to 100 million dollars in turnover. At that stage we raised 21 million in two rounds, with Sequoia Capital leading the way. By the end of the second round we were profitable. But in addition to hyper-growth, we have gone through stagnation, decline, and a return to growth.
"Chartboost was born in February 2011, in the early days of the Appstore, which was the jungle, there were few solutions for developers and the user experience was bad. We created tools based on transparency, with a lot of analytics detail. We came from the games industry, and although we created marketing tools, our DNA was as a games company and that helped us. We started offering cross-promotion and then we offered developer partnerships.
"We started in Silicon Valley from the beginning, mentally it is very important. But Silicon Valley is more a state of mind than a physical place. You can be a Silicon Valley company without being there".
"We have invested a lot in creating a company culture. In a leadership style that is not about an enlightened and aggressive leader saying what needs to be done, but about solving challenges together. The type of communications and events within the company is important. And employee perks. Google invented 'chiquipark-like' offices, but it's a way to stand out to your employees. Chatboost's offices look like Disneyland".
"In a start-up, the job description is very fluid. The key is the cultural fit and the potential of the talent".
"Each stage of a startup attracts and needs different talent. At the beginning we hire friends and then the company culture is not written because we all know how we work. When you start to grow is when you have to create processes and teams. We all started very young and there comes a time when you need more experienced seniors: that changes the nature of the company and creates friction, it can even be traumatic. It's also difficult for the founder to accept that your baby is growing and changing. But we all have to re-evaluate ourselves: not to stay stuck in the past and in one position. It is key to communicate and explain why things are done. From Chartboost we are told that we were a springboard for many professionals and strong friendships have been created. We are proud of that."
"I left Chartboost in March, I wanted to take a sabbatical, because I needed to decompress. But the natural tendency to go back to investing in entrepreneurs led me to Pear VC. It is an early stage that has been the VC for students, it has a very premium acceleration programme and we got on very well". Pepe Agell is now part of the investment team, but he took advantage of the talk to announce that he is returning to Barcelona, where he will open Pear VC's European office in January.  "We are looking for good/solid founders and billion dollar opportunities or 10 billion dollar companies, because now the valuations are very high!"
Diari Ara, in its edition of 15 December 2021, reported on the session: