Noticias
Our most socially-conscious side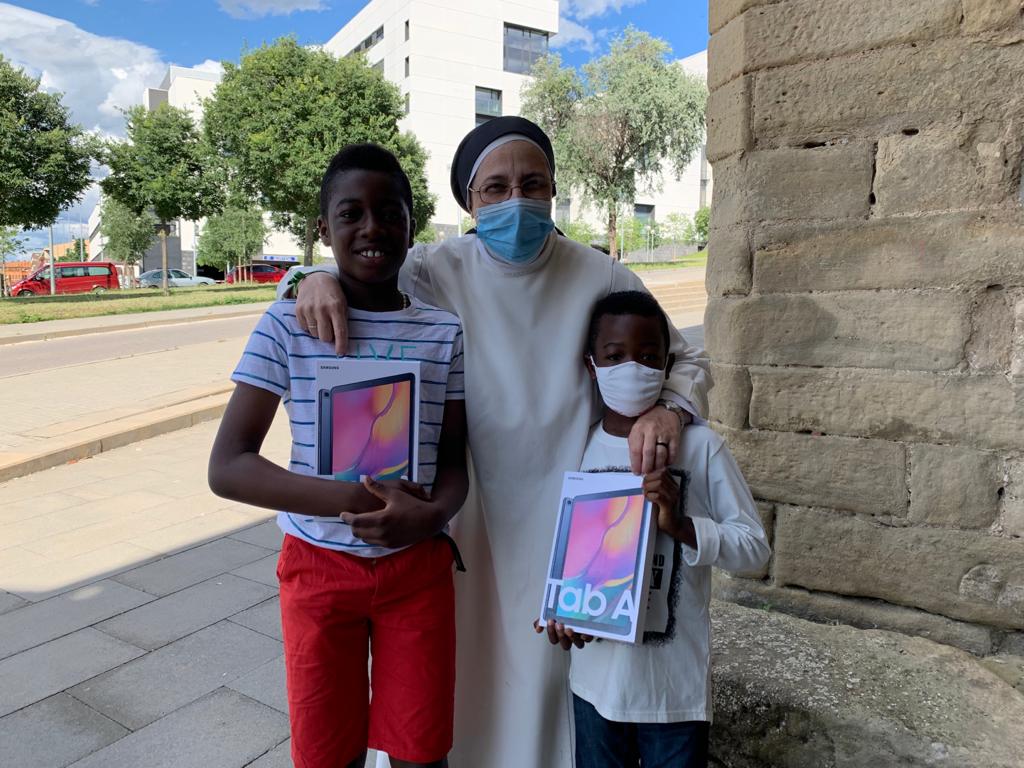 Technology is a powerful tool to help people and improve crisis situations. Following this premise and taking advantage of its ability to reach a large audience, Barcelona Tech City has promoted various solidarity campaigns. Aware of the Association extension and especially during the Covid-19 crisis, we have intensified our participation in solidarity campaigns in support of those who have been more affected by the situation.
Our first 2020 action took place on the occasion of Tech Spirit Barcelona in February, an event where all profits earned from the sale of the official T-shirts went entirely to the organization Casal dels Infants de Barcelona, an entity working to build a society that offers equal opportunities to all children and young people. This was not the first time that Barcelona Tech City collaborated with this organization since in December 2019 we organized a campaign aimed to collect Christmas presents for boys and girls of Casal.
Last May and together with Mobile World Capital Barcelona, we launched a fundraising campaign to purchase and donate 200 tablets to the Vall d'Hebron Hospital in Barcelona. Thanks to the crowdfunding platform Migranodearena.com, we raised funds to deliver the devices to the hospital, so it could give them to the patients, who were able to used them to communicate with their families and feel more accompanied during their hospitalization.
The success of the campaign enabled us to deliver 215 tablets to the Hospital. In addition, we were able to send tablets to other organizations as Casal dels Infants, Fundació ASPASIM, and Sor Lucia Caram for their "Invulnerables" project.
On the other hand and together with Brickbro, Kasaz, Spotahome and PropTechBiz, we launched the Proptech Solidarias campaign to raise funds for the Spanish Federation of Food Banks (FESBAL) assisting people affected by Covid-19.
Recently, we have delivered the remaining Tech Spirit Barcelona T-shirts to Open Arms, a Badalona based non-profit organization dedicated to saving the lives of the people who cross the Mediterranean Sea to reach Europe.
Barcelona Tech City will continue to promote solidarity actions that help improve society, beyond the goal of promoting the technological and digital ecosystem of Barcelona.