Noticias
Opportunities in industrial entrepreneurship, with Alfons Cornella, Xavier Ferràs and Oriol Pascual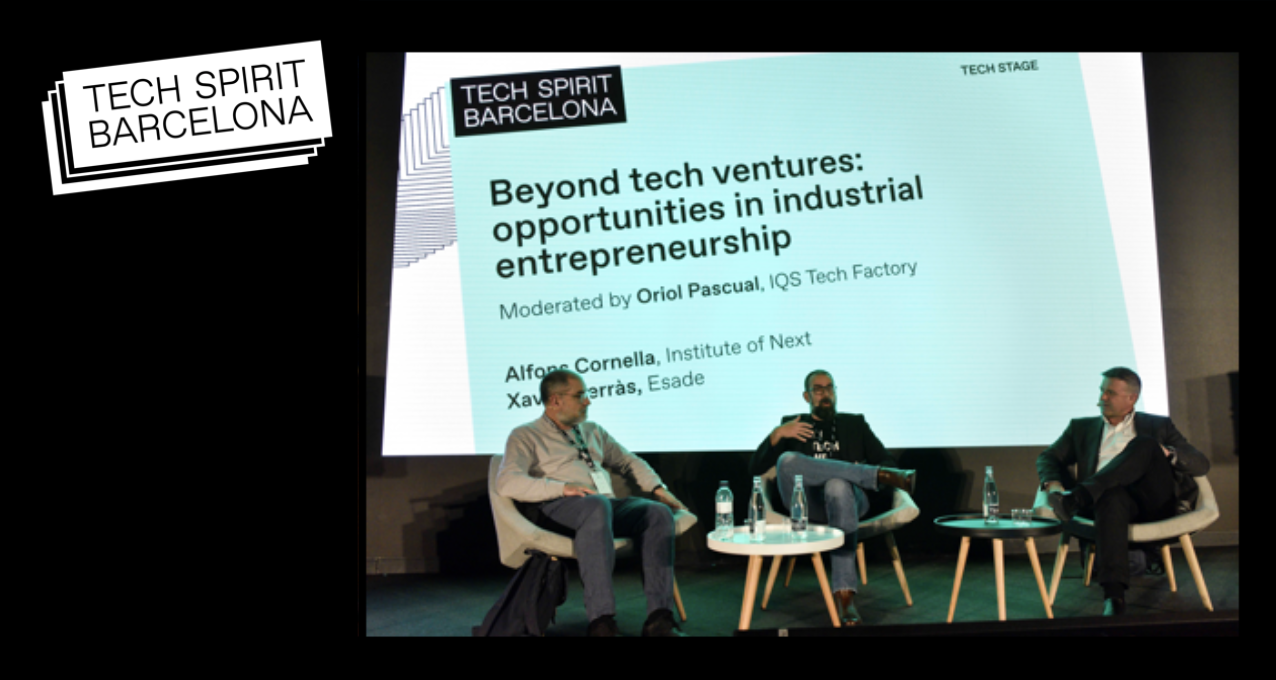 Beyond Tech Ventures: opportunities in industrial entrepreneurship, with Alfons Cornella, Xavier Ferràs and Oriol Pascual
Digitalisation has brought new business models and many opportunities that have disrupted traditional business. The relevance of digital ventures is undoubtable. But there is not much discussion that the only way to generate a middle-class economy is through industry and not with high top-level services.
Strong economies are those in which industrial sector plays a key role. Industry, understood as the one producing physical products, generates (good) problems that should be solved from different disciplines and, therefore, generates other companies and services. So, which are the ingredients that create an ecosystem that is a generator of industrial start-ups?
Alfons Cornella (Institute of Next), Xavier Ferràs (Esade) and Oriol Pascual (IQS Tech Factory) shared with the audience their knowledge and learnings about the importance of industry, the role of start-ups and the impact of the environment in the #TechSpiritBcn sessions. See the full video below.
Content Powered by 023 Think. Create. Produce