Noticias
Moonshot thinking to anticipate disruption, with Ivan Bofarull (Esade)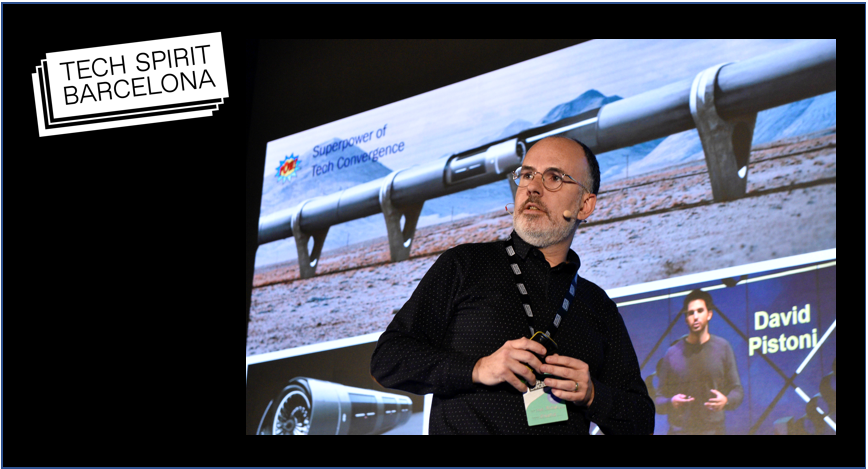 Things as we know them have the ability of changing at such a speed and becoming obsolete so quickly that corporate longevity is dramatically declining. Without even notice, disruption is becoming the new normal.
In the world today conditions have changed in a way that, now more than ever, disruption is at the reach of almost everybody. The driver are new mental models for prioritising 10x improvements instead of 10% improvements.
These days, disruptive innovation is happening more than ever because of a simple fact: more people trying it more times. Today, the cost of launching a start-up is lower than ever before, and the possibility for an entrepreneur of reaching an unlimited upsize and a disproportionate advantage is more likely to happen. The barrier of thinking big is more accessible for anyone.
In addition, those people are providing painkillers to existing problems, not to current products or customers. They are able to scan a business model, unbundle it and take the right piece to build a new architecture that means disruption.
And this disruption does not happen in the current business/competition map of most of the companies, it is placed in their blind spots. Traditional companies are late to disruption because they are not able to see how to reinvent architecture from scratch. Disruptive ideas/companies are disaggregating the pieces and aggregating them again in a way that has never been done before. This is the reason why if you are in the Swiss watch industry you don't see Apple's iWatch, which by the way is selling more than the whole Swiss industry together, as a threat.
It's about combining incremental thinking (sustaining and innovating what already exists) with exponential thinking (the possibility of discovering new layers and amplifying your scope to non-competition). In other words, it's about combining 10% thinking with 10x thinking. And for traditional companies there's only one way of doing so: changing culture and becoming a "learn-it-all" company as the opposite from a "know-it-all" one.
An interesting session with Ivan Bofarull (ESADE) at the #TechSpiritBarcelona sessions. Have a look at the full version in the following link.
---
«Content Powered by 023 Think. Create. Produce.»