16 September 2021
TB Members Calling
TB news
Noticias
TB Members Calling #1 | Carla Zaldúa: "Listening is always a great idea"
16 September 2021
TB Members Calling
TB news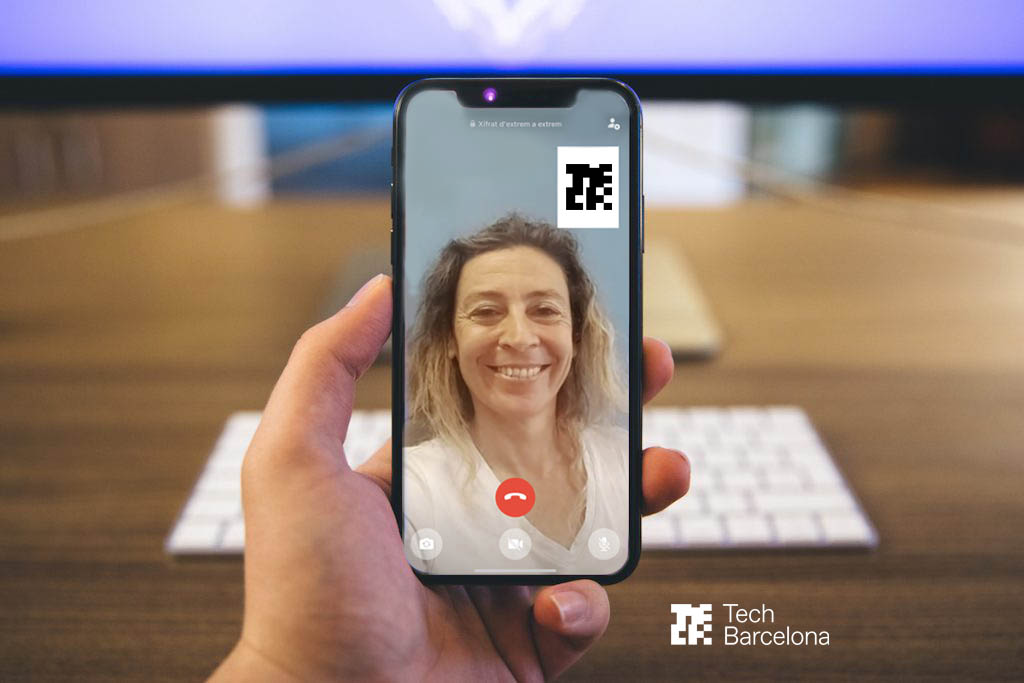 CARLA ZALDÚA. Founder and CEO of Accexible
Accexible's algorithm allows, with a 60-second audio, to detect depression or Alzheimer's disease, with an accuracy of over 90%. Founded in 2017 by Carla and Javi Zaldúa, it has a team of 5 people and is based in the Pier01 coworking space. This year it has raised a pre-seed round of €800,000. The tool, focused as a support for doctors, has the CE mark for medical devices, is in projects with Quirónsalud and at international level is preparing pilots in Colombia and with Harvard University.
Bilbao, 1976. I have studied political science. My work is at the frontiers of medicine, technology and applied linguistics. At Accexible we detect mental illnesses such as Alzheimer's or depression through speech analysis, early, effectively and remotely. It allows access to effective treatment for these people.
TB: ¿Why your project?
CARLA ZALDÚA. We should break down the cultural taboo on mental health and have mental health check-ups in the same way that we have our blood tested annually.
TB. A good idea you had.
CZ. Listen to good ideas from others. Listening in general is always a great idea.
TB: A bad professional experience.
CZ: You learn something from everything.
TB: Best advice you've ever been given.
CZ: Always follow your instinct, but don't pay too much attention to it.
TB: An inspiration.
CZ: Many characters that inspire me. From Grace Hopper, the inventor of modern programming languages, to Pijoaparte of Últimas tardes con Teresa.
TB: A start-up (other than yours).
CZ: Methinks because they are dedicated to saving lives at crucial moments.
TB: A book to recommend.
CZ: Gran Gatsby from Francis Scott Key Fitzgerald. 
TB: A series, film or song that defines your moment in life.
CZ: Changes, by David Bowie.
TB: A recipe, a meal, a restaurant.
CZ: Igueldo and its chuletón.
TB: A city, a journey.
CZ: Persepolis in Irán.
TB: Where would you invest 100k?
CZ: On the Igueldo.
TB: And one million euros?
CZ: In accexible
TB: If you weren't an entrepreneur…
CZ: I would be an explorer.
TB: What does Tech Barcelona mean to you?
CZ: Tech Barcelona is an opportunity, it gives us access to different stakeholders that we would not otherwise have access to.