Noticias
Marcel Rafart: The investment trends will move towards companies created to improving the world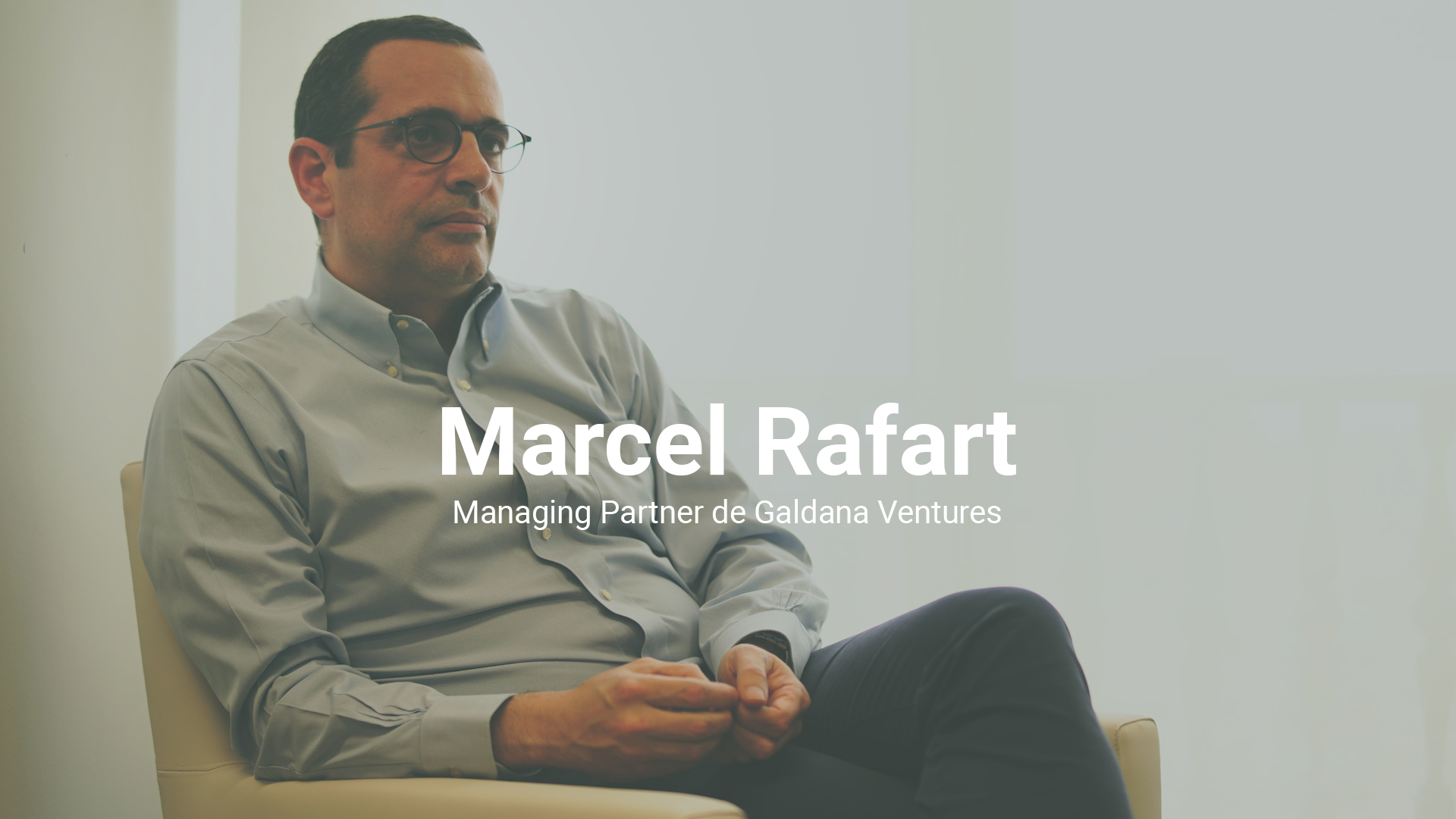 Marcel Rafart is the founder of the international Galdana Ventures fund of funds and co-founder and manager of Cluster Consulting and Nauta Capital. Involved in the technological ecosystem for most of his professional life, Rafart has been the co-founder of companies such as Cluster Consulting and of a venture capital firm, Nauta Capital. He has also led investments and been a member of the management board of some successful start-ups such as Privalia, Social Point and Fractus.
After a period of reflection and with all this accumulated experience, he founded, together with Didac Lee, Roque Velasco and Javier Rubi, the Galdana Ventures fund from which they invested in international markets, especially the United States, China, Israel and Europe. In the first round, the fund raised €275 million with which they entered 30 international technology funds. The second round is now underway in which they hope to reach €350 million.
The objective of this fund is to establish a portfolio of investments at a global level that will generate attractive yields and a higher return to investors who up till now have not opted for technology. Furthermore, Marcel Rafart is one of the founder members of Barcelona Tech City and currently vice president of the Association.
From his extensive experience as an investor, we have drawn some key points which we have set out below:
The digital revolution allows thinking on a global scale
"The digital revolution in which we are immersed is on a very large scale and is having a significant impact; it is also allowing us to be as ambitious as we want to be", said Rafart. Therefore, those who implement their project on a global scale have an immense capacity for impact and to transform things.
Fund recognised for attracting entrepreneurs
To position yourself at an international level as one of the Venture Capital funds preferred by entrepreneurs is a difficult task, especially in areas with a track record like Silicon Valley. "You have to be so good and well known in all these areas that all the entrepreneurs that are there think of you in the first instance, so that they come and see you", says Rafart. A difficult task, as in these areas there are very well-established and well-known Venture Capital firms. On many occasions the only way to be able to access these emerging companies is to invest indirectly through the funds that will invest in them.
Investor interest in technology is growing
The success of some technology companies in recent years has created the growing interest of investors to have them in their portfolios.  "Ten years ago investors in technology were a minority. Currently the interest is growing and many investors have a technology company in their portfolio. They still represent a small part but it is growing. It is a consequence of the sector itself and of the exits (the point at which an investor leaves the company invested in and takes the profit on their investment) that they have achieved and which has caught the attention of the media", said the co-founder of Galdana Ventures. "The exits themselves, when they are achieved and become known, leads to the image of the sector towards investors improving significantly".
Investing in technology, be cautious
For those investors that are seeking to start out in this growing world that is technology, Rafart recommends "being cautious and putting yourself in the hands of professionals". Convinced that it is attractive to invest in technology, but he is clear that it is not an easy path. For this reason, he considers that the investors should be guided by professionals "with a proven track record, because it is the way of attempting to minimise the risk and maintain a very high return aspiration", such as some Venture Capital funds. With Galdana, the investors can find a way to diversify since, at the end of the second round, the fund will be exposed to 2000 companies chosen by the best investors of each region: "there will be excellent, good and failed companies, but the balance is extraordinary".
United States versus China
The United States is the cradle of venture capital, with great experience, the most developed ecosystem and with a sufficiently broad and homogeneous natural market to test their products. But recently a rival has appeared, which is China, with a high innovation capacity and similar characteristics: a large natural market with the same language and a single regulation. "We are looking at the two largest markets in the world in which technology companies can expand and grow in an exceptional way", explains Rafart. We are dealing with two different markets, that of Israel, which is so small that companies are founded already thinking globally; and Europe, a segmented market with different languages and different regulations and with much lower investment rounds, between €2 million and €5 million.
Embark on technology that can change the future
For Rafart, 3D printers, Big Data, Virtual Reality, Artificial Intelligence, self-driving cars, automation, all that you can see with robotics and any aspect that arises from the intersection between these two worlds are the technological trends will set the future agenda. "There are already different initiatives in which these technologies are being applied in the real world, therefore we are dealing with areas on the rise that entrepreneurs and investors should not pass by", he recommends. For example, he explains that a city on the east coast of the United States has implemented a pilot test in which Amazon uses a small robot to make its e-commerce deliveries, "this is a mixture of automation, autonomous cars and other technologies. There are a series of trends that are combining to make a product. And it is there where the future of the sector is to be found"