Noticias
Laura Urquizu, CEO of Red Points: A good idea alone is of no use, it is only useful when executed well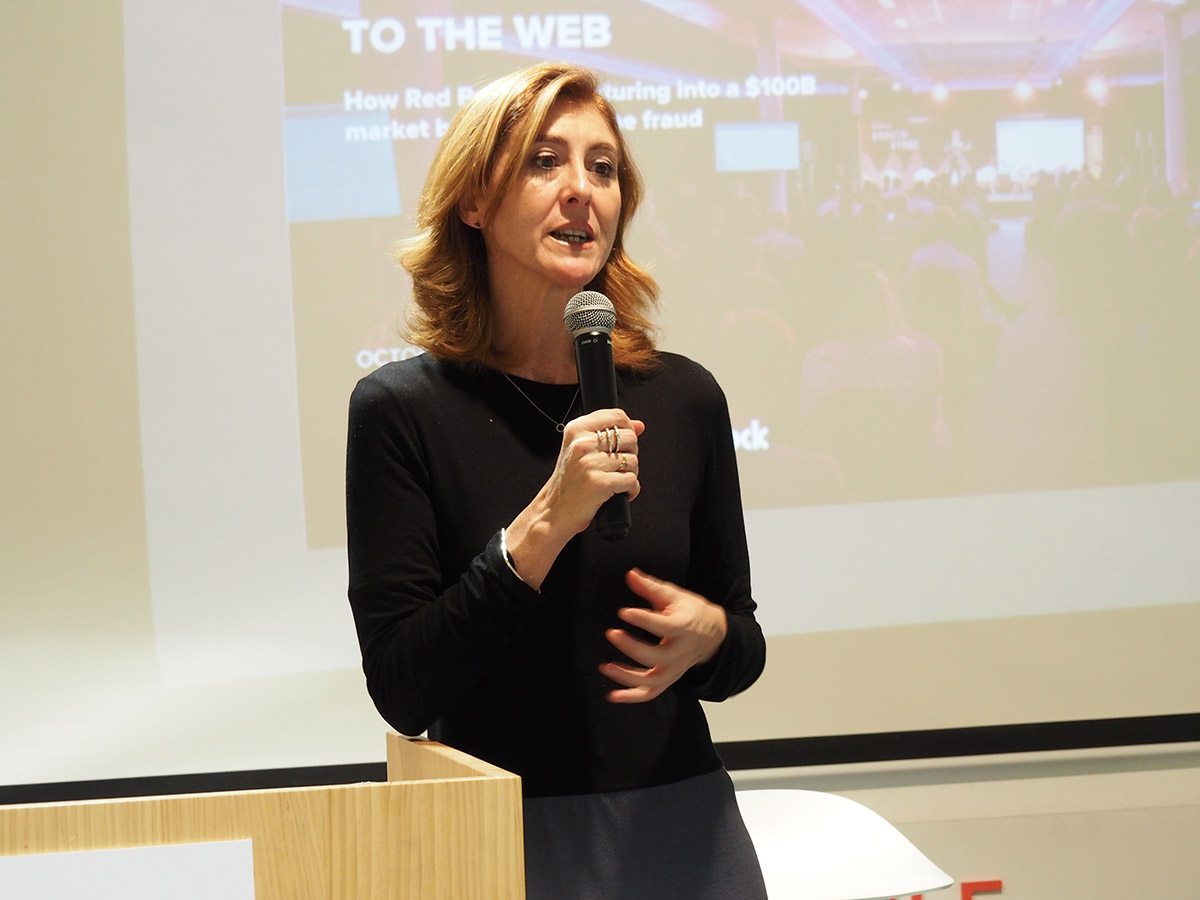 In 2014, Red Points was a small startup that employed 10 people and was dedicated to fighting online piracy. That year, Laura Urquizu landed at the company and immediately recognised that, whilst the model itself was fine, it could be broader. If, in addition to focusing on online piracy, the company wanted to find and eliminate counterfeits, the market would multiply by 10. Urquizu didn't hesitate, taking the opportunity to "turn the company inside out" and transform what was a service company into a 'Software as a Service' (SaaS) company. As an example, the software used by Red Points and developed over the years through Machine Learning and Artificial Intelligence tracks down the web pages where counterfeit T-shirts are sold and removes them. These counterfeits are generally found on Amazon, Instagram, eBay so you can discern the development behind this technology, which is capable of distinguishing authentic products from counterfeits.
With this shift from piracy to counterfeiting, Red Points went from being a $1 million startup to a $10 million multinational in just two years. But this wasn't the only leap the company took. "When, in 2018, we had our platform at full capacity looking for and removing digital content and counterfeits, we decided to monitor clients' online distribution to help them find where their products were being sold illegally or through counterfeit distributors, among other things," explains Urquizu. This decision enabled the company to expand its business, this time from 10 to 100 million.
The lesson for Urquizu is clear: "Companies are born with an initial idea but it is essential for this idea to be rethought and expanded. The bigger the market, the easier it will be to grow, if that's what you want."
Sharing values
In addition to reformulating the business model, one of the keys to success is the team. Red Points currently employs about 170 people. For Urquizu, the fundamental need is to find individuals who share the company's values, because if they don't, many people become toxic. "One mistake I made was not dismissing a bright but toxic person early enough. By the time I realised it, the whole team had been corrupted. It's painful, but you have to do it," she says.
Retaining talent is also essential: for this to be possible the key is to make sure the project is attractive. "They have to believe they're changing the world," she explains.
Diversity is another key to success. Red Points has employees of 32 different nationalities and Urquizu is convinced that this composition is one of the great values of the company. "I don't want a company made up solely of white men, I want a company that provides me more perspectives. I can assure you that this is not a romantic idea, it's pure business selfishness, it makes us better," she says.
Well executed vision
Proper execution is one of Laura Urquizu's obsessions. "A good idea alone is of no use, it is only useful when executed well", she remarks. And, she adds: "If you can't do it, find someone who can." For Urquizu, building a company often means that the people who founded it are not the same as those who put it on the stock exchange. "It doesn't mean you have to let them go, instead you relocate them, complement them… You will have to continually replace positions because the project needs it. You have to be prepared for this, just like in a relay race," she explains.
Global vision
Another factor that has contributed most to the success of Red Points is its global vision. Of the company's 500 clients, only 5% are Spanish. "When you build the company, don't think of a physical place, think of the world. The market is the world," advises Urquizu.
Another recommendation she makes is to always be considering the next step. "It's great to have a clear vision but what you have to consider is, 'what do I have to do well to get to the next year?'," she explains.
Another tip is to demystify the product. "In SaaS companies the product is King, but for me the HR team, the sales team, are also important. In fact, our marketing budget is almost the same as our sales budget. It's surprising but it enables us to move faster and to grow," she says.
And one last factor: identify key KPIs. There's no doubt Red Points has done well. In 2017, the company grew by 350% and had a client retention rate of 99%. In addition, it adds 35 new customers per month and plans to finish the year with 80 new staff additions.