6 September 2023
TB news
TB Partner
Noticias
Sanofi joins Tech Barcelona as a Corporate Partner
6 September 2023
TB news
TB Partner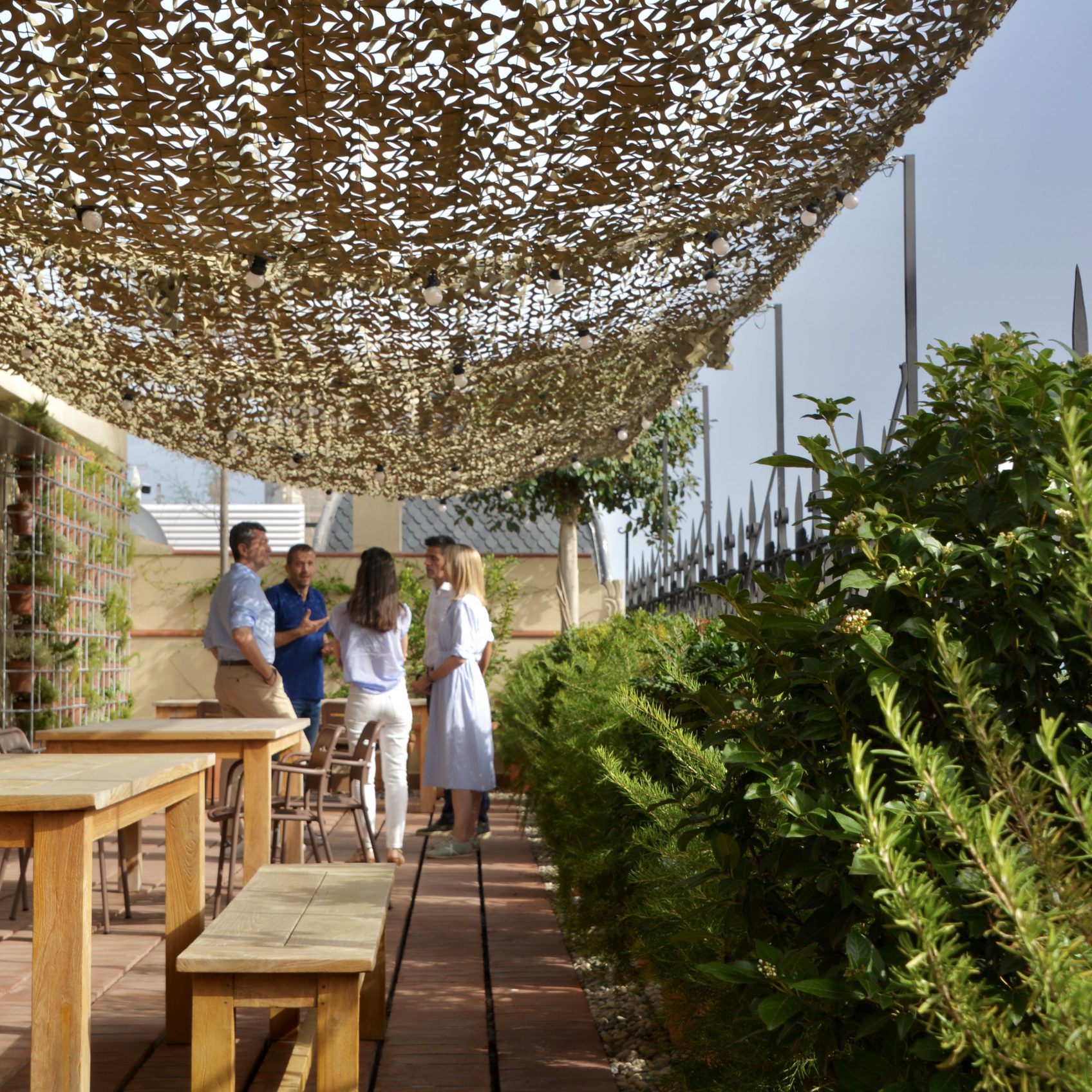 The agreement reinforces the French company's involvement in the development of Barcelona's healthcare innovation ecosystem, with its epicentre at Tech Barcelona's Pier07
Sanofi further strengthens its position in the city, where it already has its headquarters for Spain and one of its international digital innovation hubs
Barcelona, September 6th 2023. – The biopharmaceutical company Sanofi joins Tech Barcelona as a Corporate Partner to continue supporting the development of the innovation ecosystem in health and life sciences in Barcelona, which Tech Barcelona has been developing from Pier07. The agreement is part of the strategy of the association to establish links between all the agents in the health sector and to resolve needs detected through technology.
In January 2023, the French company centralised its two offices in Barcelona into a single headquarters, located in the Meridian building, where it had already located one of its global digital innovation hubs, employing more than 400 people who are responsible for leading Sanofi's innovation and transformation at an international level. The company maintains another headquarters in Madrid and a production centre in Girona.
For its part, in February 2023, Tech Barcelona launched Pier07, a benchmark hub for business innovation in the health and life sciences sector. The building, located at Via Laietana 26, houses startups, pharmaceutical companies, investors, institutions, universities, research centres and the public health system, which are represented and actively participate in the contents and activities of the association.
Heidi Van De Woestyne, Head of People&Culture at Sanofi Iberia, stresses that "we were pioneers in creating one of the first digital hubs in the city, and we want to continue to be a benchmark in this regard. Tech Barcelona is a strategic partner to continue developing this innovation ecosystem, to attract the talent we need and, in short, to continue developing, from Barcelona, innovative solutions to improve people's lives and health".
Miquel Martí, CEO of Tech Barcelona, assures that "the application of technology in the health and life sciences sector is vital to accelerate its impact, both on citizens and on the health system and its professionals. In this sense, the incorporation of Sanofi as a Corporate Partner is excellent news that reaffirms the commitment of large pharmaceutical companies to innovation and the development of a health ecosystem of reference in Barcelona".