Noticias
Judit Hidalgo: Every economy can contribute something even if it's small, and Andorra is an example of it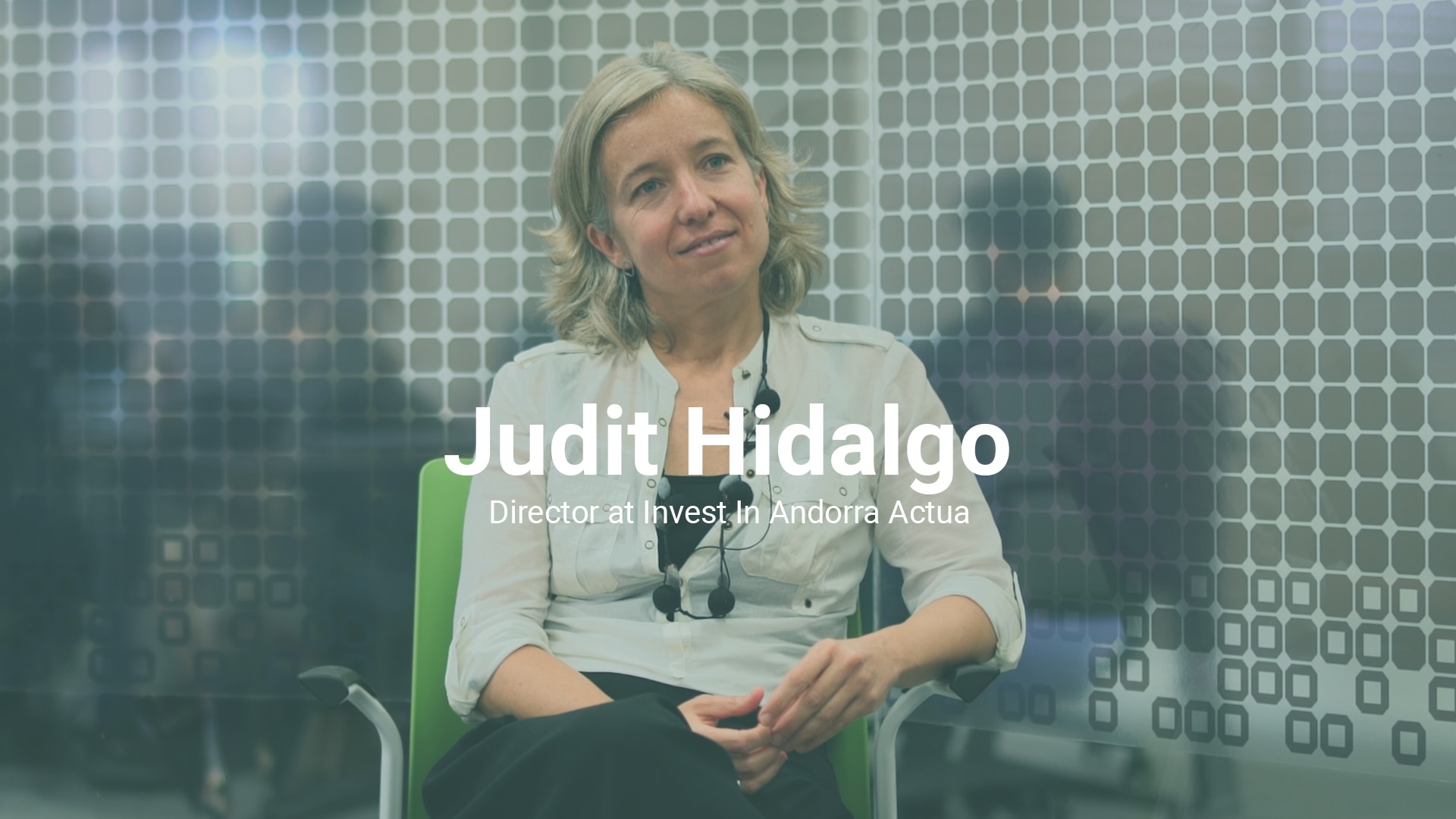 Actua Invest in Andorra aims to promote economic diversification, leading economic opening to foreign companies, and facilitate investment in the Principality. It also supports the competitiveness of the Andorran business fabric. Its director, Judit Hidalgo, explains how Andorra is also being converted into a Living Lab of Innovation by the hand of internationally renowned institutions such as the MIT of Boston.
Actua Invest in Andorra is the Andorra's economic development agency. It started in 2012, as part of the opening up of the Principality's economy. Since then, it became legal for foreigners to invest in the country without local partners and it was felt that the country needed help and support in diversifying its economy. 
"Actua was conceived with the main objective of diversifying the economy and that is what all our activities and efforts are focused on". Explains Judit Hidalgo, director of Actua Invest in Andorra.  Our strategy for achieving this is based on three pillars. One of them is attracting foreign investment; promoting that Andorra is beyond our borders. We also have as our main objective supporting Andorran businesses so they can be more competitive and able to compete beyond their borders. Lastly, we have taken a very mainstream approach to what economic innovation is, introducing it into the country in a way that everyone can benefit from, both Andorran businesses and the foreign investor who comes to our country. 
WHAT LESSONS HAVE YOU LEARNED THAT YOU WOULD LIKE TO SHARE ABOUT YOUR PROFESSIONAL CAREER?
There are two main lessons: on the one hand, that a winning ecosystem needs to be created, allying yourself with other ecosystems that are already winners, so that we learn from them and that they can learn from Andorra; and secondly, that every economy, no matter how small, has something to offer. In the case of Andorra, for example, we have a mere 78,000 inhabitants. But despite our size, the likes of MIT in Boston saw the advantages of working with us. They saw us as a Living Lab for their projects and we've been working with them for three years. 
It was the MIT that allowed us to see the importance of working with organisations outside the Principality. Apart from MIT, we've also been working actively with Barcelona Tech City for years, as well with organizations in other countries such as La Mêlée or Business France and we continue to work with other countries in order to connect to these ecosystems. For example, we have some very active collaborations with the United Kingdom, Russia, South Korea, Japan etc, and we are constantly expanding our relationships. In order to make the most of these connections and also to have a bit of interconnectedness, we should see how we can connect Barcelona Tech City with the MIT or with La Mêlée, and then we can all win from this experience. 
WHAT PROFESSIONAL CHALLENGES DO YOU FACE IN THE COMING YEARS?
The main challenge is to keep going further along the path that we have begun, above all raising awareness about the advantages of Andorra as a business location and a place to invest in, both in terms of tax advantages, which indeed exist, and the advantages that it has as a gateway to Europe. We've had some very interesting investments, such as from NiceFruit, which has also brought its R&D centre to Andorra and PodoActiva and Everis, or other innovation and digitalisation projects such as Google's. Apart from continuing to promote Andorra and raise awareness of what the country is, we also have the challenge of helping Andorran businesses to be more international and to incorporate innovation into their companies and projects.