EVENTO
TALENT VERSE | Afterwork para Alumni y Universitarios/as
Por Tech Barcelona y The Know Worldwide (with Adevinta y Ocado Technology como invitados)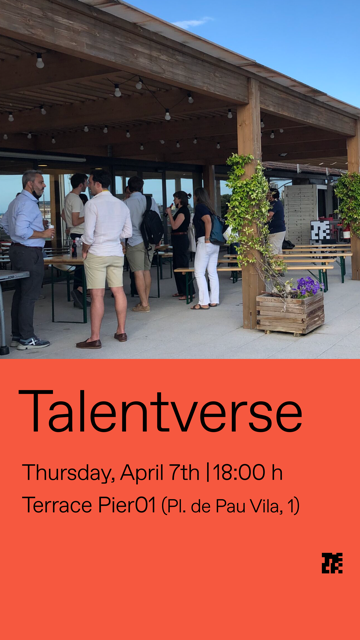 A special and informal event that connects the best tech talent in Barcelona.
An event organized by TKWW that has the goal of connecting the best talent in Barcelona. It's an event with an informal environment where students and Alumni can investigate the opportunities and projects offered by these companies.
The event will be held in Tech Barcelona space and the other two companies of the industry that will be invited to participate are Adevinta and Ocado Technology.
Its focus is in Digital and Tech profiles: Developers, SRE's, Product Managers, Product Designers, Data Analysts, Data Scientists and BI Developers.
If you want to participate, just fill this form: https://bit.ly/3D9xggp.
TALENT VERSE | Afterwork para Alumni y Universitarios/as