EVENTO
Meetup | White Label mobile development by MediaMarkt & Europcar Mobility Group
Por MediaMarkt & Europcar Mobility Group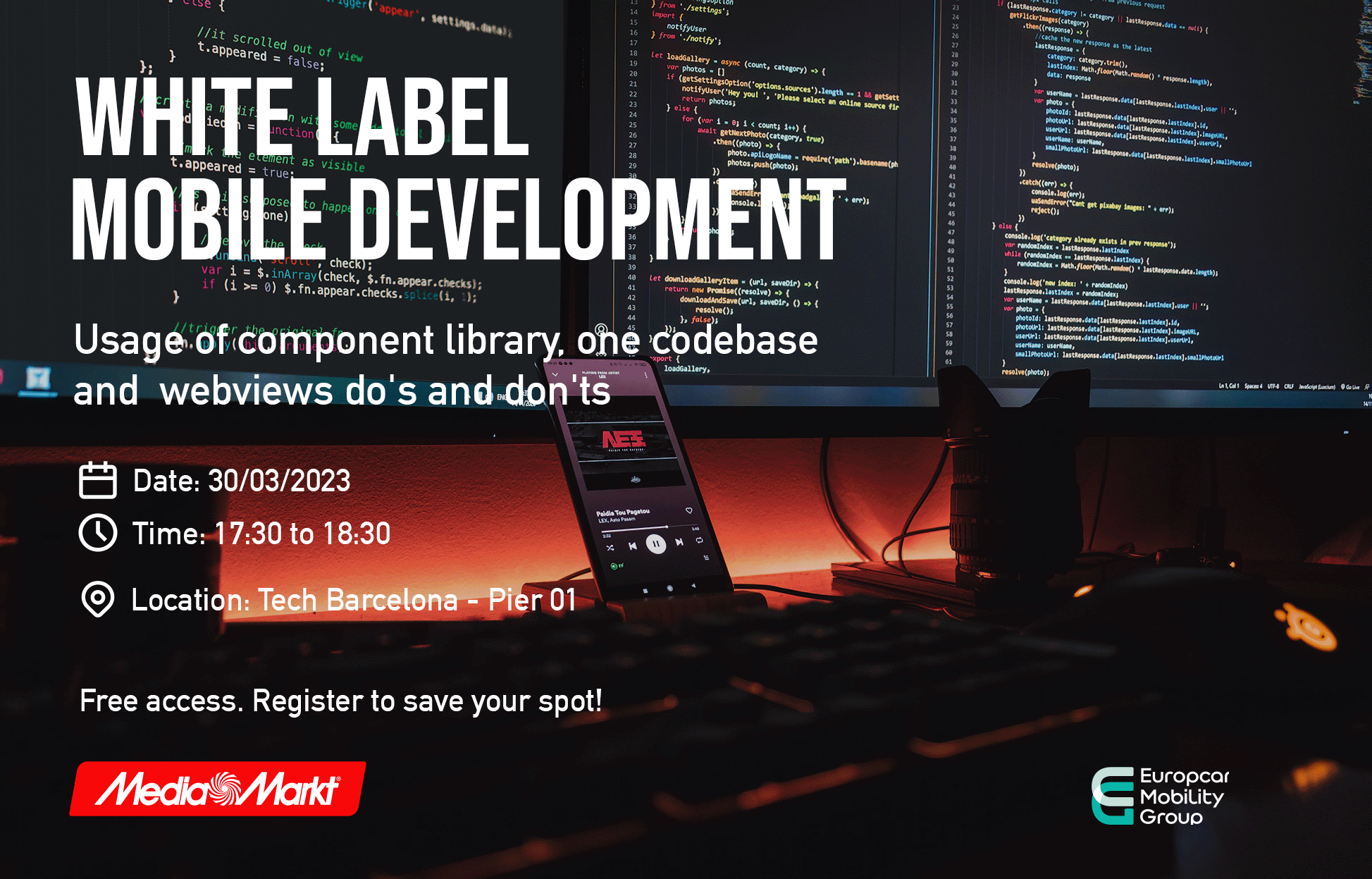 "White Label mobile development: Usage of component library, one codebase, WebViews do's and don'ts" 
In this meetup MediaMarkt and EuropCar Mobility Group will share how they address internally the challenges of white labeling applications.
Agenda:
1 – "How to use a webview to scale the feature set very fast! (and the problems that come with it)" – MediaMarkt (15 min)
Using webview in mobile applications is a huge enabler to scale the feature set of an app fast. It's a tool to test features in a very MVP style of way. First we integrate a webview, then we rewrite the feature to native code to make it really fitting for an app if the feature is well received. Or scrap it, if we notice that it doesn't work out. However, this approach comes with challenges: Syncing state like user sessions, contents of the basket, and the like. This talk will give an overview of the advantages and disadvantages of webviews.
2 – "Design system" – Europcar Mobility Group (30 min)
Usage of a Component library to be used in the whole ecosystem, in order to be very flexible doing rebrandings, redesigns while also reducing code base size.
3 – "One codebase for 6 apps. Challenges of white labeling" -MediaMarkt (15 min)
* Closure: Let's join afterwards the monthly Tech Barcelona Afterwork in the Terrace!
Meetup | White Label mobile development by MediaMarkt & Europcar Mobility Group