EVENTO
From Seed to Success: breaking down the barriers to entrepreneurship for women
Por Esade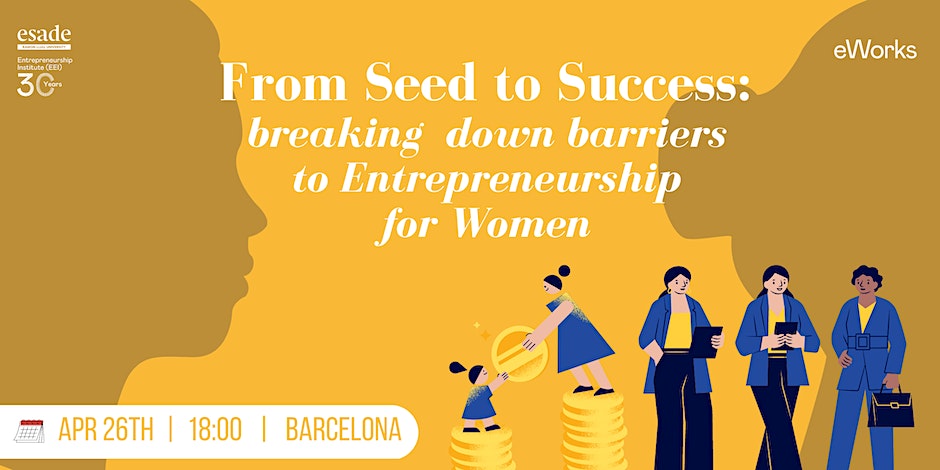 Join us for an event that zooms in on the unique barriers for women entrepreneurs and discover strategies to overcome them.
What is the status of the gender gap in startup fundraising? What challenges do female founders face when pitching to investors compared to their male counterparts?
We will bring you up to speed with the most recent research-based insights, and our hands-on workshop will empower you with tools to tackle potential barriers and take your entrepreneurial journey to the next level.
Main host of the Event is Annelore Huyghe Associate Professor of Entrepreneurship at Esade.
Don't miss out!
From Seed to Success: breaking down the barriers to entrepreneurship for women