EVENTO
Entrepreneurship to Transform: building the future of entrepreneurship at Esade
Por Esade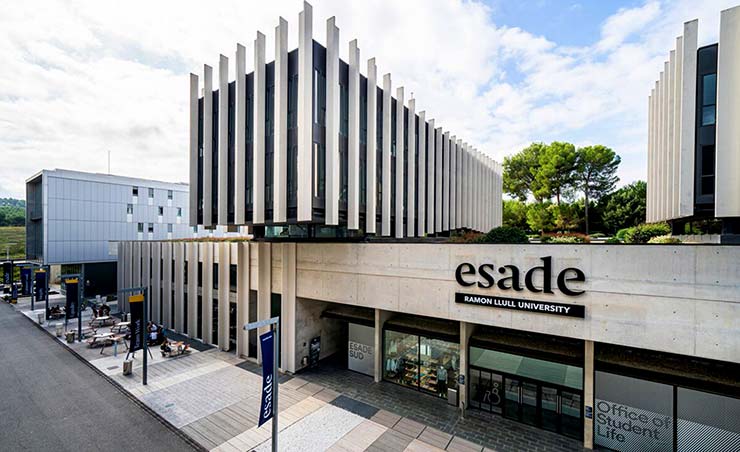 Join us at the Esade Entrepreneurship Institute (EEI)'s 30th Anniversary Celebration event Entrepreneurship to Transform: Building the Future at Esade. We're excited to celebrate this significant milestone with you over breakfast!
Over the past three decades, the EEI's has helped entrepreneurship redefine possibilities and create success stories. Now, we're gearing up to share our inspiring insights and discuss the challenges and opportunities that lie ahead. From the skills future entrepreneurs need to the primary challenges on the horizon, we've got it all.
The next December 14th will be more than just a gathering. Together, we'll revisit our main achievements, the most successful 2022-23 and ongoing activities and explore how research and support for entrepreneurship can shape the world and drive success.
Following this inspiring hour, there will be a networking breakfast where you can connect with entrepreneurs, Esade students, the Esade eWorks entrepreneurship Community, successful founders, key figures of the entrepreneurship ecosystem in Barcelona, and the Esade faculty. This is an excellent opportunity to share your concerns and experiences and discover how EEI's research and knowledge can empower you to further succeed as a founder.
Don't miss out. Secure your spot now. Together, let's shape the future of entrepreneurship.
December 14th from 9:30 to 11:00
Esade Forum at Esade Barcelon-Pedralbes Campus (Av. de Pedralbes, 60, 62, 08034 Barcelona)
Entrepreneurship to Transform: building the future of entrepreneurship at Esade