Noticias
Bellvitge Hospital and Tech Barcelona collaborate to promote technological innovation in healthcare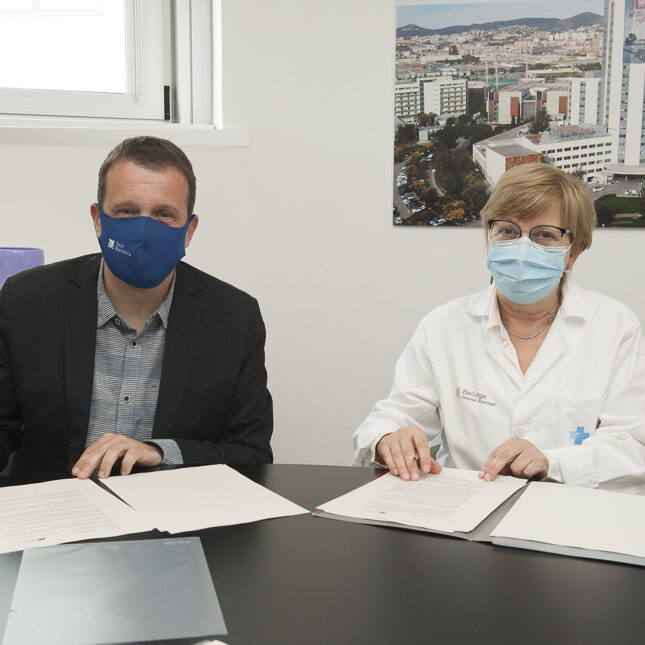 The agreement will promote the positioning of the metropolitan area as an international benchmark in digital health, personalised medicine and data work
Bellvitge University Hospital (HUB) and Tech Barcelona, a non-profit association that works to consolidate Barcelona as a benchmark on the international digital and technological scene, have signed a collaboration agreement to promote technological innovation in the field of health. Thanks to the agreement, the innovation business ecosystem represented by Tech Barcelona will be connected to the HUB with the aim of promoting networking in ICT and health, and thus impacting the greatest number of patients.
During the signing ceremony, the Innovation Model of the Southern Metropolitan Area of the Institut Català de la Salut (ICS) and the HUB, with 21 Health and digital transformation projects underway in areas such as heart failure, arrhythmias, stroke, surgical procedures in gynaecology, critical patients and diagnostics in infectious, oncological and neurodegenerative pathologies, was discussed in depth.
Dr. Montserrat Figuerola, manager of the Southern Metropolitan Area of the ICS and the HUB, said that "this agreement is a further step to consolidate the commitment that Bellvitge Hospital has made to healthcare and technological innovation, a lever for change in the organisation, and to generate a collaborative network with innovative sectors and our professionals. We want to guarantee the best service and experience for patients, thus responding to their health needs".
For his part, Miquel Martí, CEO of Tech Barcelona, adds that "the health sector is one of the fundamental pillars of the innovation ecosystem in Barcelona and as such is one of the strategic priorities of the association. For Tech Barcelona it is essential to reach alliances with clinical reference environments such as the Southern Metropolitan Territorial Management of the ICS and the Hospital de Bellvitge, and to help connect them with startups and technology companies in the sector".
After the signing ceremony, a visit was made to the Surgical Block of the HUB, with a total of 31 operating theatres, three of which are hybrid operating theatres, that is to say, they make it possible to perform surgery and imaging tests in the same room. Thanks to the recent acquisition of a new state-of-the-art Da Vinci robot, the HUB has strengthened its position as a benchmark in robotic surgery, as well as leading the way in complex oncological surgery in Catalonia.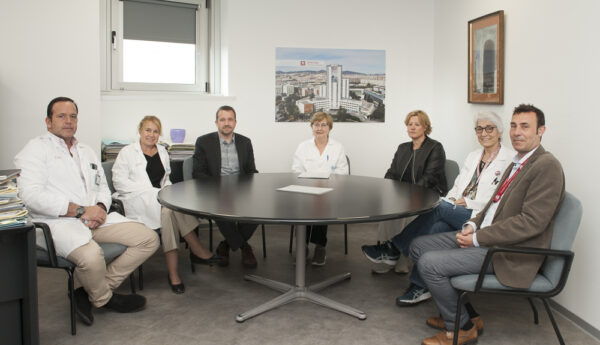 From left to right: Dr. Álvaro Arcocha, Deputy Director of the Surgical Process and Critical Care Area of the HUB; Dr. Cristina Capdevila, Director of the HUB; Mr. Miquel Martí, CEO-Chief Executive Office, Tech Barcelona; Dr. Montserrat Figuerola. Gerencia Territorial Metropolitana Sud (GTMS) of ICS; Ms. Mar Galtés, Corporate Development Director, Tech Barcelona; Dr. Encarna Grifell, Deputy Manager and Director of Strategic Planning, Innovation and Evaluation GTMS of ICS; Mr. Roc Fages, Innovation Consultant, GTMS of ICS.