2 December 2022
TB news
Tech Spirit Barcelona
Noticias
DAY 2 | Tech Spirit Barcelona consolidates its presence with more than 9,000 registrations
2 December 2022
TB news
Tech Spirit Barcelona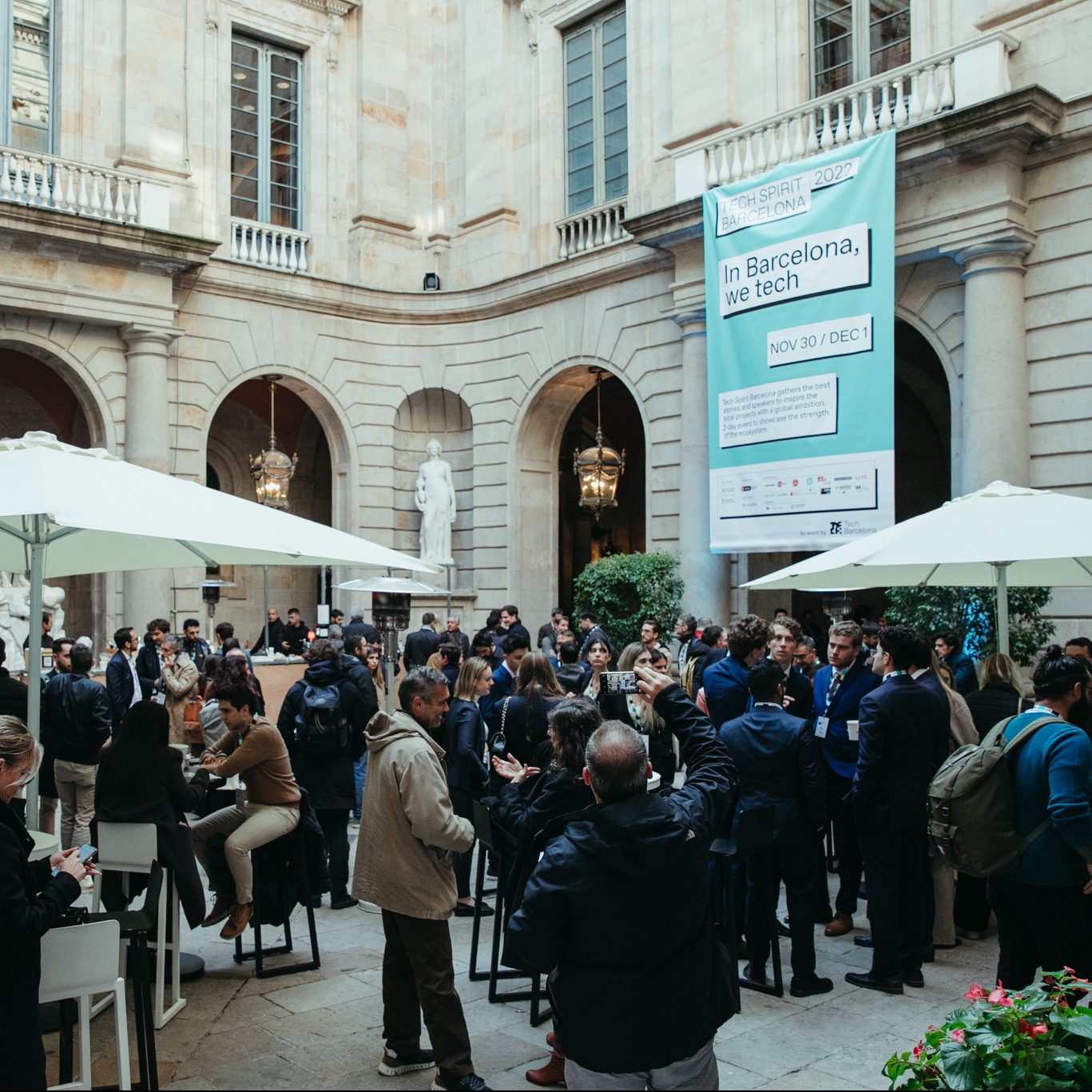 The event has been attended by a total of 140 speakers, including more than 90 entrepreneurs, more than 30 investors, as well as corporations and experts in different technologies

In the Catalan Pitch Competition, organised by ACCIÓ, the winning startup was Real Deal Milk

The sessions analysed the impact of Artificial Intelligence and blockchain, sustainable consumption, NFT and crypto investment, as well as the keys to success in different sectors
Barcelona, 1 December 2022-. Tech Spirit Barcelona, the benchmark event for the local technology community with a global outlook and ambition, successfully concludes its third edition after more than 9,000 registered participants, double the number of the previous year, and more than 50 presentations held over two days at La Llotja de Mar in Barcelona.
This edition of Tech Spirit Barcelona was supported by Acció (Generalitat de Catalunya), Ajuntament de Barcelona, CaixaBank, Consorci de la Zona Franca de Barcelona, Estrella Damm, HP – Printing Emotions by Alium, Institut Català de Finances, Mango, Mobile World Congress, Port de Barcelona, Wayra – Telefónica Innovation, LLYC, dwfRCD, McCann, La Vanguardia and Llotja de Mar – Cambra de Comerç de Barcelona, as host.
The event had a total of 140 speakers, including more than 90 entrepreneurs, more than 30 investors, and 20 corporations participated in the different round tables and conferences. As part of Tech Barcelona's strategy to advance towards gender parity and give visibility to female talent in the technology sector, 35% of the speakers at the event were women and 65% were men, who took to the stage to talk about their success stories and their business vision.
In the words of Miquel Martí, CEO of Tech Barcelona, "in this 3rd edition, Tech Spirit Barcelona has established itself as the benchmark event for the entrepreneurial ecosystem in Barcelona. In this edition, we have counted with great entrepreneurs, investors and corporations, in a demonstration of why Barcelona has become a technological hub of reference at European level".
On the CaixaBank stage, Toni Ruiz, CEO of Mango, focused on the creation of a digital ecosystem, "At Mango, we are committed to technology and innovation as a basic pillar of our business model. In recent years we have focused on building a technological ecosystem of experiences, services and products, seeking to unite the digital world with the physical world and always with the aim of providing the best service to our customers".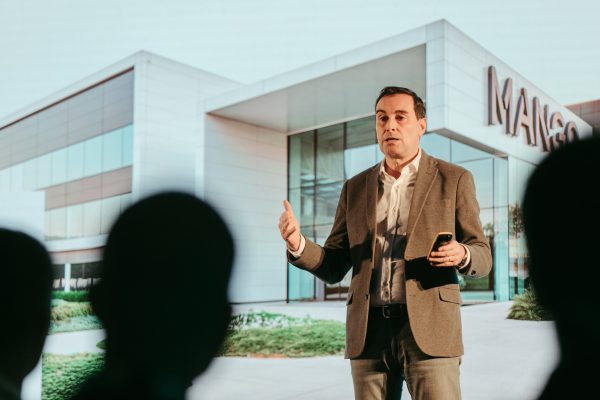 Also, Mar Galtés (Tech Barcelona) talked to Rubén Bonet, the co-founder of Fractus, about the history and learnings of the startup that is the great story of technology transfer in Barcelona in the last 20 years.
On stage at Tech Barcelona, Xavier Juárez, HP Construction Services Director, spoke about the creation of an innovative robotic solution. "HP SitePrint is a revolutionary robotic solution born of intrapreneurship thanks to an internal company competition in which a team of HP employees realised their dream. This project was worked on and incubated within the company as if it were a new startup, drawing on all the talent and innovation of the HP centre in Sant Cugat del Vallés, until today, when this idea proposed by HP employees is already beginning to be marketed. The HP SitePrint solution is a perfect example of how a company can bet on a great idea and local talent," adds Juárez.
In addition, investment firms such as Aldea Ventures, Inveready, Kibo Ventures, Nina Capital, Farside/101 Venutres, Nuclio, among others, have been in charge of explaining the trend change that corporate venturing and private equity are experiencing in the complex socio-economic context.
ACCIÓ also held the Catalan Pitch Competition, in which Real Deal Milk was awarded the Catalan Startup of the Year. During the competition, the purpose and business model of 27 startups was highlighted. Albert Castellanos, Secretary for Enterprise and Competitiveness of the Government of Catalonia and CEO of ACCIÓ, stressed that "through the Catalan Pitch Competition we showcase the talent that the city of Barcelona hosts, which once again demonstrates its wealth and capacity as a European technology hub to attract founders and workers from all over the world in a complex socioeconomic context such as the current one".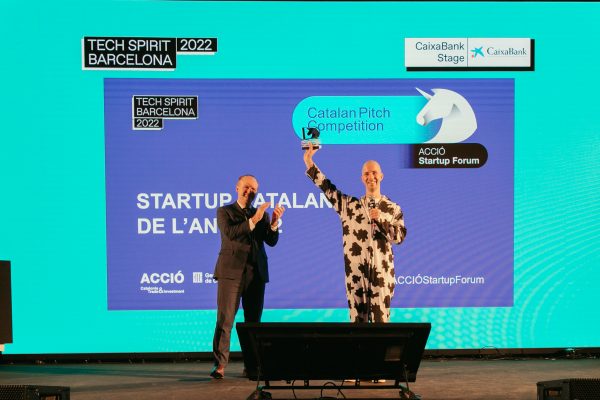 The event concluded with a panel discussion "Everything you always wanted to know about entrepreneurship (but were afraid to ask)", in which experienced entrepreneurs shared their vision and answered questions from young entrepreneurs.