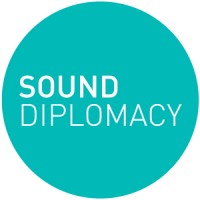 descripción
Sound Diplomacy is a global research and strategy consultancy, committed to building and supporting sustainable ecosystems that bring economic development to people, places and cities. We provide research and recommendations to businesses and policymakers to help them make informed decisions on the best use of places and how to stimulate economic, social and cultural growth.

Our clients include governments at all levels of policy development, NGOs, tourism, cultural, economic development, and export agencies, businesses engaged in the development and regeneration of mixed-use spaces; and those involved with leisure, hospitality, music, entertainment, culture and the night-time economy everywhere.

We are diplomatic by name and nature and committed to engaging with people, communities and places to better understand the challenges they are facing. Through our unique approach and service offering, we tell stories through data and we develop actionable solutions, strategies and recommendations that identify, quantify and amplify opportunities for economic and social growth, resilience and sustainability.

Our team is global and based across the UK, Europe, North America and Latin America.
directores
Jordi Puy - CoFounder & Board of Directors