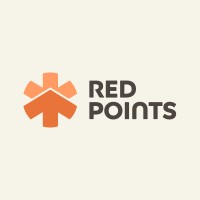 sector
Industry SolutionsTech
Localización
Carrer de Berlín, 38, 08029 Barcelona, España
descripción
Red Points is a smart solution for brand protection and helps prevent piracy and counterfeiting online.



Red Points Brand Intelligence platform covers your full brand exposure to protect your sales, reputation, and customers against infringements.



Brand Protection

Automatically detect and enforce online fakes to defend your sales and reputation



Anti Piracy

Remove and track down illegal content sources to increase your copyright's lifetime value



Seller Tracking

Monitor and notify non-compliant sellers to protect your partner network.
directores
Laura Urquizu - CEO