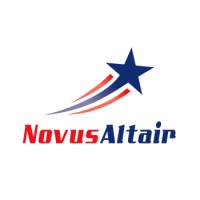 Novus Altair Security Services
member
sector
Industry SolutionsTech
Localización
405 Wigham House, 16-30 Wakering Road, London, Essex IG11 8QN, GB
descripción
Novus Altair Limited is a UK-based provider of manned guarding security services. We are an ISO9001 certified company and operate to following British Standards under the scope of application for our Quality Management Systems:
BS 7499:2007 for Security Guarding
BS 7960:2005 for Door Supervision
BS 7984:2008 for Key Holding and
BS 7858:2006 for Screening/Vetting of full time staff

Our vision is to 'Aim for Best' befitting our name and our logo. We aim to provide highly professional and competitive security services for all our clients underpinned by the organisational efforts to continually improve
Quality
Value for money
Flexibility and
Reliability

OUR SERVICES
We offer Security services in four main areas:

Security Guarding
This would cover the provision of trained, professional and uniformed Security Guards operating to the standard of BS 7499 in areas such as retail, corporate, construction, offices, residential, hotels, hospitals, schools, estates, concierge etc.

Door Supervision
This would cover the provision of trained, professional and uniformed Door Supervisors operating to the standard of BS 7960 in places where alcohol is served such as pubs, clubs, bars etc. Small or large events involving crowd management & control and access & egress control would also be covered.

Close Protection
Close protection officers are commonly called bodyguards and have all the skills of door supervisors with added skills of providing personalised protection to celebrities, business executives, media personalities and all kind of VIPs. Our Close Protection officers are trained, experienced, well-groomed and highly courteous officers, who have got proven track record in this field.

Key Holding
Key Holding and Alarm Response is a cost effective way of securing mainly vacant premises by using mobile patrols. This would cover Advance Mobile Response Service, Key Holding Service & Key Holder Escort Service delivered to the standard of BS 7984.
directores
Adnan Niazi - Founder & Director