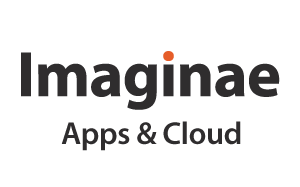 Localización
Av. de Francesc Macià, 30, 08208 Sabadell, Barcelona, España
descripción
Imaginae is a development company with expertise in Mobile Apps, Cloud with Amazon AWS and Google Cloud, IOT projects for connected devices and Ecommerce B2B and B2C strategies. We work the digital strategy behind every project and help companies in their digital transformation.

We offer experience as a CTO & CIO with our own team shared with customer bringing the knowledge of IT & Digital marketing department and innovation.



Our areas of expertise are Startups, IOT, Ehealth, Industry and others for international projects.



Technology stack: J2EE, Angular, React, Ionic Framework, Android, IOS, NodeJs, Amazon AWS, Magento, Wordpress, PHP Laravel.