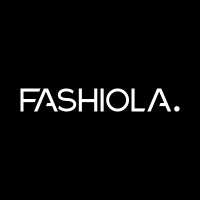 sector
Advertising, Media & MarketingeCommerce & RetailFashion
Localización
Paseo de la Castellana 163, 28046 Madrid
descripción
We are FASHIOLA.

An online fashion aggregator. Our story began in 2021 in The Netherlands, launching our Kleding.nl domain. From there we started a quick international expansion as FASHIOLA. Today, we are active in 23 markets, reaching more than 5.5 million users every month. Our visitors can browse their local website in their native language, which offers a combination of relevant fashion items, best offers and inspiring content.
Our mission is to make sure our users are their happiest through helping them find the fashion we know they love. We are equally dedicated to our partners and make sure we're building strong and long-term business relationships.

We are a group of passionate people, working to make the online shopping experience for our users as easy as possible. We carefully select high-quality and relevant fashion shops to be integrated, which our users can browse through to find the fashion item(s) they are looking for.

We are an international team looking to maximise the results of our partners. By combining content and performance, we always aim to achieve the best performance and results for each shop integrated online.

We have three core values, that are the true support of our company culture:

Transparency
We are genuine in what
we do, and are reliable in
our relationships.

Commitment
We are passionate about
our users and the work
we do.

Eagerness
Our team is always
curious and interested
in new challenges.
directores
Mauricio Silber - CEO