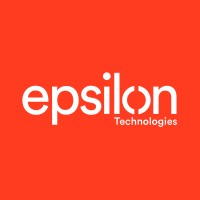 Epsilon Technologies
member
ciudad
Sant Cugat del Vallès, Barcelona
sector
Advertising, Media & Marketing
Localización
Av. Torre Blanca, 57, 08172 Sant Cugat del Vallès, Barcelona, ES
descripción
Integrate and track all your brands' social and digital performance on a single platform!

Epsilon Technologies is a Social Media Big Data Intelligence Enterprise and provides Competitive Analysis, Research, Online Reputation, and ROI solutions with the aim of extracting actionable insights that will help companies increase brand awareness and build deeper understanding of brand, consumers and market DNA.

At Epsilon Technologies, we apply scientific tools to perform Big Data analysis on Social Media profiles of companies and their brands. We have developed a methodology and a proprietary tool which allows tracking and understanding of the digital and social marketing initiatives across all the digital profiles. With this analysis, companies will be empowered to make more informed decisions, determine the ROI, and optimize their investment in Social Media Marketing.

Since its foundation 21 years ago in 1993, Epsilon Technologies has evolved continuously with the technology and innovation. It has incorporated new disciplines, such as CRM, promotional marketing, databases, contact center, and relationship marketing, to reach the Social Media Era.

Our portfolio of companies and brands already include Nivea, Bacardi, Pepsico, La Caixa, Iberostar, Uniliver…


Epsilon Technologies es una compañía con 20 años de experiencia en Marketing de Clientes (Marketing de BBDD, CRM, Marketing Relacional...) al servicio del Marketing Digital.

Epsilon Technologies es una empresa líder en Social Media Marketing. En Epsilon Technologies llevamos la gestión científica al Social Media. Hemos desarrollado una metodología y herramientas propias de investigación y gestión del entorno digital (SAIO) que nos permiten diseñar, con precisión estrategias de éxito orientadas a generar negocio y a optimizar las inversiones de nuestros clientes en el Social Media.

Trabajamos con grandes marcas como: Nivea, Bacardi, Tous, LaCaixa, Damm, Pepsico...
directores
Álvaro Dévai - Presidente