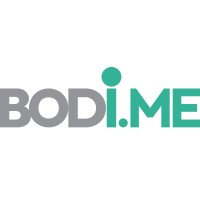 tecnología
AI (Intelligence Artificial)
sector
FashionIndustry SolutionsTech
Localización
123 Buckingham Palace Road, Victoria, England SW1W 9SH, GB
descripción
Bodi.Me has been founded to solve an unsustainable issue of size mismatching in the fast-growing online garment industry.

Our easy-to-implement size advice platform, Size-Me, delivers fast and accurate results with a minimum of data. Ideal for uniform suppliers and e-commerce platforms, Size-Me integrates with any e-commerce systems and matches wearers to the right size garment via our proprietary algorithm and AI technology.

Bodi.Me is leader in apparel size and fit technologies, and since our founding, we have been at the far front of the innovation for developing cutting-edge size and fit technologies.

We have been able to build a very large and solid database of over 350,000 3D body models and thanks to the application of the latest artificial intelligence (AI) and machine learning (ML), a subset of AI, as well as integrating our proprietary algorithm, we have now a cutting-edge, accurate, and versatile platform, Size-Me .

On top of this platform, we have been developing bespoke projects for each client. This approach is very pragmatic and has allowed us resolve the most challenging clients' problems as well as to keep developing our technologies and stay at the far front of the Fashion Fit Technology space.

Bodi.Me won the PCIAW® 2021 for Best IT Technology with Size-Me 2.0 and Certified Best Newcomer Awards by the Professional Clothing Industry Association Worldwide.

directores
Jordi Mercader - CFO & CoFounder