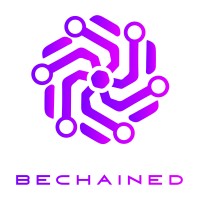 tecnología
AI (Intelligence Artificial)
sector
Energy & Greentech
descripción
BeChained builds the largest electric capacity network from demand flexibility to help grid balance, certify businesses carbon footprint and generate CO2 credits for sustainable innovation.

For energy-intensive consumers & aggregators, BeChained's demand-side aggregator platform is the smart-energy management solution that is best in reducing production consumption, energy costs & CO2 emissions. BeChained's smart-energy management provides real time insights, automated production instructions and low infrastructure costs.

At Bechained, we reduce energy cost, without businesses losing the focus from their core business and without impacting their core processes.

We do this in 3 easy steps: (1) Visualize businesses consumption, (2) Learn and model their consumption, (3) do our magic to optimize it.

We do not only provide recommendations, but we integrate with businesses systems to trigger these optimisations in real-time for the biggest saving.
We believe that businesses need to be able to focus on your core business, while savings on your energy costs.

So:
1) Businesses have a "set it and forget it" solution to continuously optimise their energy costs without impacting your business-as-usual;

2) Due to a low investment costs vs alternatives, businesses generate new revenue streams for their optimizations (via market aggregators). The solution is break-even after 1 year, and thus a net gain as of Y2;

3) With the real-time insights, businesses control consumption in real time, and the dashboards provide them the means to make strategic decisions; all while certifying the carbon footprint for each installations of them, enhancing your net-zero roadmap.
On average, we save between 10% and 35% of the energy bill of our customers, 20% of CO2 emissions.

As an added value, and one of our values, is that we do this mainly by driving down consumption and thus also contributing to a better environment.
directores
Stefano Melchior - CEO & Founder