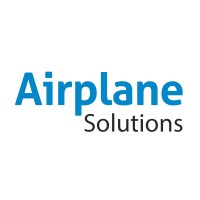 Airplane Solutions
member
descripción
Airplane Solutions deploys through disruptive technologies (Blockchain, Cloud, IoT, Big Data, AI and VR) solutions to optimize the operations of airlines by controlling, managing and ensuring automatically and in real time the costs and efficiencies that occur .

This allows obtaining information in a truthful way and being able to compare with other companies, analyze their direct costs (DOC) and avoid cost overruns in their supply chain.

The main objective of Airplane Solutions is to offer airlines an innovative platform (Shoganai) to control, manage and optimize their costs, one of the most complex and complicated challenges that airlines must be addressed every day.
directores
Esteve Vilella - Managing Partner & CCO
Agustin Hernández - COO
Javier Esteve - CPO
Alejandra Alvarez - Corporate Director