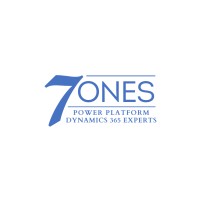 ciudad
Los Angeles, California
Localización
Los Angeles, California US
descripción
We are a Microsoft Dynamics 365 CRM partner committed to helping you succeed and grow. We offer the best industry competency to ensure that our consultants understand your business and goals. We're here to help you polish your current business approach and integrate Microsoft Dynamics 365 to help you achieve your goals. We know the Microsoft Power Platform has a lot to offer. Helping you get the Power out of the platform by making it easier to work with is what we do.

We do things differently. We take a human, personalized approach to every service we offer. Each service includes time with friendly, knowledgeable experts who know our software and the delivery methodology, inside and out. Our goal is to help you succeed, because your success is our success.

Partner with us! We work with other Microsoft Partners who want to offer Dynamics 365 CRM to their clients but where the implementation is either too small or too large/complex for them. Everyone wins. Working with us in this way helps increase your monthly active users, your ARR, the value to your clients, and improve your Microsoft partner capability index score. Work one-on-one with a qualified, certified Senior Architect to maximize your own CRM instance and even learn how to demo CRM to your target market.
directores
Marc Wolenik - Founder