Noticias
BCNTech4Women, an initiative to lead gender equality from the technology sector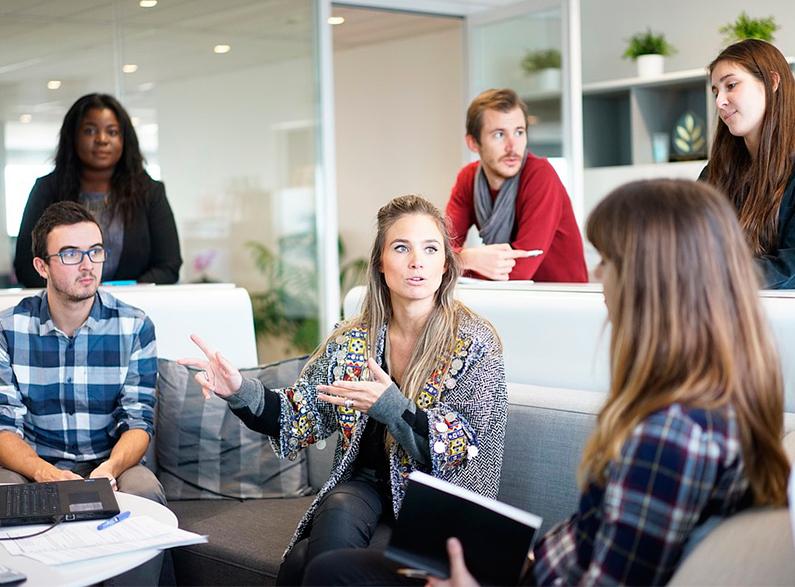 Gender equality and the gender gap in technology is an issue that concerns Barcelona Tech City. The Association has therefore launched the #BCN4WOMEN initiative with the aim of making Barcelona an international leader in gender equality in the technology sector. Work is under way to draw up a comprehensive map regarding the situation of women in the technology sector, identifying the local and international stakeholders involved in the commitment to equality.
"If the first step was to position Barcelona as a technology hub, we are now starting a second challenge: to work for equal opportunities in the technology sector. It is a project in a city that seeks to be a global leader in the commitment to equal opportunities in the field of new technologies", explains Helena Torras, co-founder of B-Wom and member of the board of directors of Barcelona Tech City.
With this initiative, Barcelona Tech City sees the chance to be the rallying point for the city's entrepreneurial ecosystem in gender equality and in cooperation with other associations that already have a mission in this regard.
In the first phase, Barcelona Tech City will carry out a study focussed mainly on an industry analysis that will include startups led by women or with at least one woman in the founding team; venture capital firms that have invested in companies led by women; and companies in the sector that incorporate gender equality on their boards of directors.
"Given that the technological revolution that we are experiencing is transforming the society in which we live, at Barcelona Tech City we also want technology to be a flagship in resolving the great challenges facing us, such as gender equality", points out Miguel Vicente, President of Barcelona Tech City.
Various events, training sessions and other actions will be carried out later so that the movement is not just the evidence of a situation, but so that it has the tools to generate real change in this sector.
The 5th UN goal
In doing so, the association is demonstrating its support for the UN's 5th Sustainable Development Goal. This goal is none other than Gender equality, which aims to end all forms of discrimination against women and girls as a basic and crucial human right to accelerate sustainable development.
The United Nations Sustainable Development Goals (SDOs) are the result of the agreement reached by UN Member States in 2015. They consist of a Declaration, 17 Sustainable Development Goals and 169 targets that Member States have agreed to pursue by 2030.
For the UN, empowering women and girls has a multiplier effect and helps promote global economic growth and development. This is why Barcelona Tech City has launched #BCN4WOMEN, using technology as a flagship in dealing with the great challenges facing society, such as gender equality in this case.
Barcelona Tech City hopes to add more organizations and companies to this initiative with the aim of making Barcelona an international reference for gender equality in the technology sector. A project that maintains the association's philosophy of consolidating Barcelona as an international technology hub and promoting innovation among the different stakeholders that make up the entrepreneurial ecosystem.