Noticias
Barcelona Tech City brings 5G technology to entrepreneurs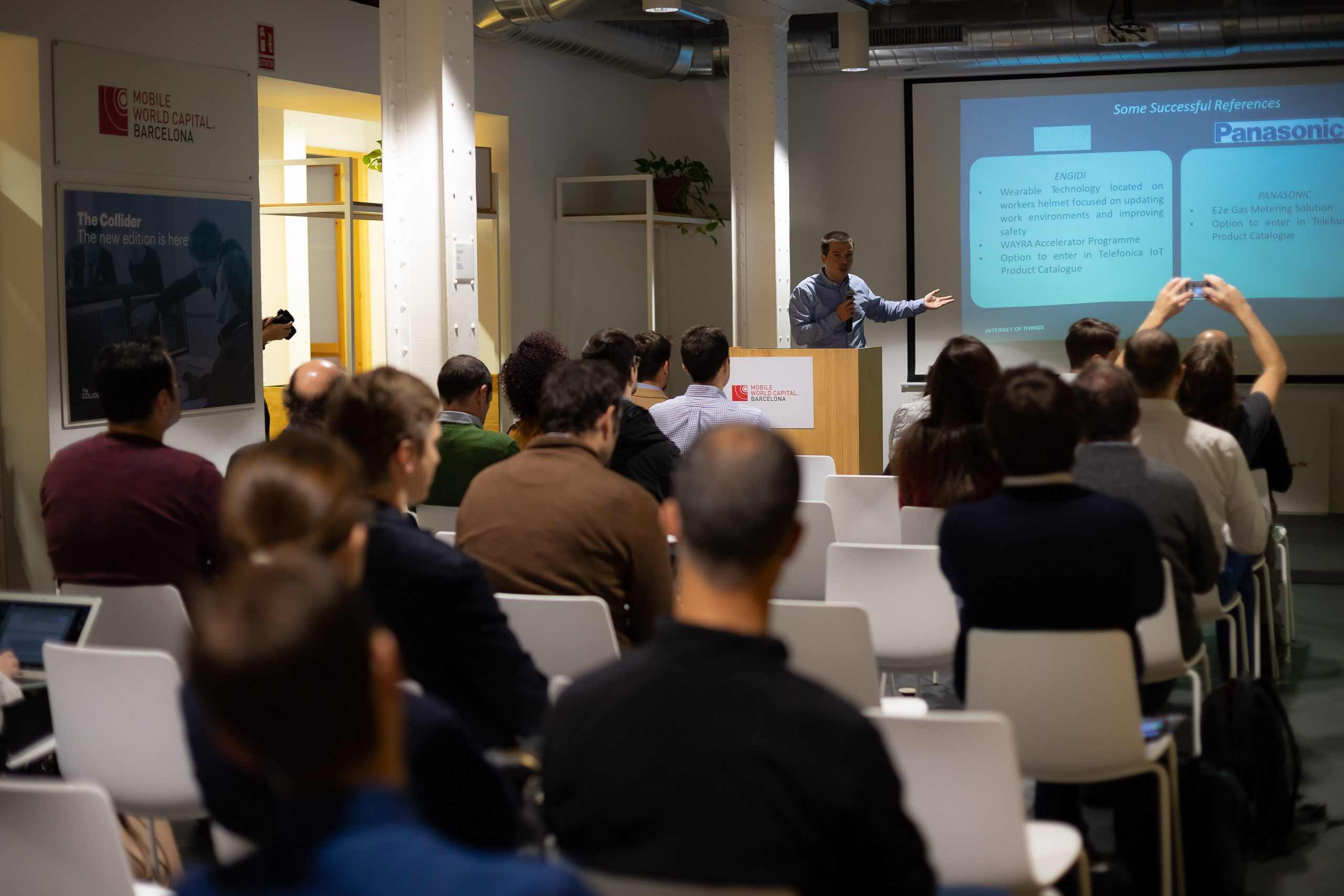 5G technology is a revolution in communications that will affect the way people and companies manage their daily lives and is, above all, a clear innovation opportunity for small and medium-sized companies. That is why Barcelona wants to be a great 5G laboratory and this commitment has led to the creation of The Thinx|5G Barcelona, a 5G laboratory open to startups, SMEs and corporations where they will be able to test their applications for free in real conditions.  The space, located at Barcelona Tech City's Pier01, is the result of a partnership between Telefónica and 5G Barcelona to encourage the acceleration of technological pilot schemes in a 5G open lab. This is why Barcelona Tech City has presented the great potential of this technology to the city's ecosystem.
Located in the Mobile World Capital Barcelona facilities at Pier01 – Barcelona Tech City, the laboratory is the result of cooperation between Telefónica, i2CAT and Mobile World Capital, the latter two as representatives of 5G Barcelona. The space provides a real End2End (E2E) environment for new IoT technology, making it easier for startups, SMEs and interested entrepreneurs to test their new applications for free in actual network conditions.
In the session, held in December, more than 30 entrepreneurs and professionals in the industry were able to experience the potential of 5G from a unique laboratory in Barcelona. Engidi, the first startup that has passed through the laboratory, informed attendees about the great boost that the use of TheThinx|5GBarcelona has meant for its development as a company The startup has created a device that is placed inside a safety helmet for workers to measures heat stress, the height at which it is found or any reductions it may undergo, with the aim of improving occupational safety. One of the advantages of using 5G technology is the reduced battery consumption in devices that send information. "The TheThinx laboratory is opening its doors to the world of 5G to perform tests, a world that would not be easy for a startup to access ", said Marc Mir, CTO of Engidi.
Open Lab and free
TheThinx|5GBarcelona is defined as an open lab to cultivate relationships with the different players in the technological field, accelerating decision-making and the development of end2end (E2E) models in order to create an ecosystem where collaboration between vendors and manufacturers of devices and chipsets is encouraged. So that both corporations and startups can test developments and generate new technical knowledge.
The differential value that TheThinx|5GBarcelona offers companies lies in offering an advanced environment that reproduces the technologies and telecommunications networks in which they will have to operate one year in advance. Testing in this type of environment implies a direct reduction of the time it takes prototypes to reach the market and, in addition, the opportunity to simulate particular atmospheric conditions, to be able to test in low coverage conditions, or to identify how batteries behave in one environment or another.
It was an interesting session with the participation of Tomeu Sabater (5G Barcelona) and Miguel Ángel Fernández (Telefónica); Marisa Catalan and Francisco Javier Pérez (i2CAT Foundation), as well as Ricard Castellet, CCO of Barcelona Tech City, as the host.